2013-2014
Preschool graduation for my sweet little boy is here, and with this last lesson plan of the year, the goal is to make closing memories, and to celebrate with exceeding joy all through our very last month of preschool together. Its been 3 AMAZING years recording Noah, Tayler, and Faith's preschool experience right here with you. Its been lots of lesson plan writing too, and though the plans may change some next year in Kinder, I would like to continue sharing through our next season of homeschooling as God leads. I will also make sure to blog about our summer adventures and my latest various ruminations. Have a beautiful summer! 
Bible Theme:
I have Joy

Preschool Fun Themes:

Bugs and Butterflies



Mother Study:
Before teaching your children, enrich yourself on the topic of Biblical joy with Charles Spurgeon's sermon: The Joy of the Lord, the Strength of His People
Special Dates:
SHARING Share favorite preschool memories through the years in pictures, and rejoice together in God's goodness in all our accomplishments.
MOTHERS DAY TEA PARTY Celebrate moms and grandmas at our special annual Mothers Day tea party.
COMMUNITY OUTREACH Reach out to our fave neighbors this Mothers Day with extra treats from the Tea Party.
GRADUATION CEREMONY Bless and pray over the futures of our little graduates as they head into kindergarten.
Bible Stories:
The Children's Story Bible by Catherine Vos
Chapters 22-40 in NT
Memory Verses:
Review previous years verses: "My heart leaps for joy and with my song I praise Him. " Psalms 28:7
"…the joy of the Lord is your strength." Nehemiah 8:10
New Verse: Numbers 6:24-26 – The LORD bless you and keep you; the LORD make his face shine upon you and be gracious to you; the LORD turn his face toward you and give you peace.
Classical Art Study:
Choose from hundreds of Mother and Child Paintings here.
Hymns:
To God Be the Glory
Blessed Assurance
Poetry and Recitation:
Handwriting:
The children will practice printing their memory verse and poem.
Reading:
Materials:  printed scripture verse, loose letters, word cards for "Cast but a glance at riches, and they are gone, for they will surely sprout wings and fly like an eagle."
.

Proverbs 23:4-5 

Do not wear yourself out trying to get rich; have the wisdom to show restraint. Cast but a glance at riches, and they are gone, for they will surely sprout wings and fly like an eagle.
.
Reading Lessons:
"Cast but a glance at riches, and they are gone, for they will surely sprout wings and fly like an eagle."
1. Write one word from the selection on the board
2. Discuss the word
3. Study it closely, then erase
4. Find the word card from a small pile of cards, then hide the card
5. Spell the word with loose letters (from memory if possible)
6. Find the word in the printed fable
7. Repeat steps 1-6 with each word
8. Do a review of all the words listed up on the board
Word Building Lessons (spelling):
Using loose letters, build words that rhyme with each of the words assigned for this month (ex: not–cot, dot, got, jot, let, pot, blot, plot, knot, trot, spot, etc.).
(3rd reading selection, lessons 5-8 in Delightful Reading by Simply Charlotte Mason)
History Books:
Literature:
Place books on hold on your library's website today, or order from an online bookstore, so they will be ready for you on time!
Insect fables, like The Grasshopper and the Ants, in:
Math:
(Activities are from Kathy Richardson's book: Developing Number Concepts)
Week 1  Line Puzzles

Have children guess how many unifix cubes will fit on each line and then check and see how close their guess was. Have children compare two of the puzzles and write a number sentence such as "5 is less than 7".
Week 2 Comparing Length

Children choose two pieces of yarn and use one kind of manipulative (paper clips or unifix cubes or beans) to measure each one. Count how many objects fit lined up next to each string. Have children write a number sentence about the two string such as "6 is 2 more than 4".
Week 3 Comparing Volume
Have children discover which of two different sized containers holds more manipulatives (of the same size), and which holds less. Write a number sentence. Extension: compare the volume of three containers and put them in order from most to least. Use smaller counters to work with larger numbers.
Week 4 Break Aparts
Make a long unifix cube train with a repeating color pattern such as red, red, yellow, red, red, yellow, etc. Break the long train into shorter trains of all the same length, such as 4 cubes each. Align the short trains vertically under a "4" numeral card. Do the same with several different numerals. An interesting and different pattern will develop for each numeral.
Joyous Family Traditions, Projects, and Events:

Is your child graduating? Make sure to mark it and celebrate it with something heartfelt, ceremonial, and purposeful. We are going to have a Graduation Send Off, an identity affirming "rite of passage" type celebration to prophetically call our little ones into the next stage of their life, and to speak words of blessing over them. Graduation from preschool marks the beginning of an important training period for children–a 10 or so year period for training in Christian manhood or womanhood, to one day become a mature disciple of Jesus. A Rite of Passage: Training Your Son for Christian Manhood.
We love celebrating Mothers Day with a Tea Party, and this year it will be grain free.
Seven Layer Bars
Lemon Curd Bars
Yummy grain free sandwich bread to make tea sandwiches
Chocolate Covered Strawberries
Make Sculpey Clay Keepsake Lambs to memorialize our sweet preschool years as "Jesus' Precious Little Lambs"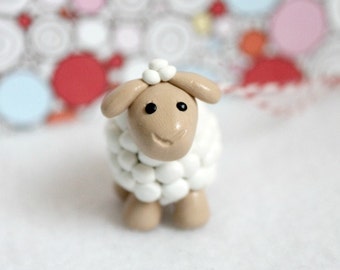 Butterfly finger puppet using items collected from a nature walk
Giant Joyous Bubbles!
Water play brings so much joy to children!
Joyful Cooking Project: Healthy Paleo Jello Shapes
Memorial Day treat?
 .
.
.
.
.
.
.
.
.
.
.
.
.
.
.
.
Painting the Windows Could Be Fun!
Drawing Lesson

Nature Study:
Catch a butterfly, a dragonfly, or make a worm farm. Look for insect eggs, such as ladybugs or butterflies, on the underside of leaves. Monarchs only lay their eggs on milkweed, ladybugs lay on plants that have aphids. Consider planting  a butterfly garden so that butterflies will come to you, and so that you can study their life cycle with your children in subsequent years.