2014-2015 Kindergarten and Preschool
October is a month for dream building at Little Lambs. My two little aspiring heroes both want to grow up to be astronauts. So cute how Faith follows her brother, boldly dreaming right alongside him. But I can tell she needs the reassurance that mommy and daddy will be there way out in space with her too. So we offered to accompany her on her shuttle, and she gladly accepted. 🙂 Its good to be needed.
The truth is, parents are needed by all young dreamers! We as parents can make a special effort to provide our children with the resources and ideas that will ignite and kindle passionate dreams. Kids futures are full of possibility, and I love that that is never more true than when our children are little. There is no shadow of doubt that they can fly to the moon and back, or live on Mars someday, and get paid for it too. To kids, anything is possible, especially if mommy and daddy say so, and that is how it should be, right?
Probably the number one virtue required for achieving dreams is courage, and so growing in courage is our character focus this coming month. Sadly, too many children in our society today lack a sense of purpose, and are cynical and passive. This is the norm, but Christian parents must pray for the resolve to raise up courageous little heroes who go against the flow–someday to become strongmen who heroically stand up for what they believe in, face and overcome temptation, and stand strongly in the face of adversity. Its exciting to raise up future astronauts and doctors and writers and homemakers and missionaries, but even more exciting and important, to raise up courageous heroes for Christ!! Lets pray for courageous children who grow up to powerfully serve the Lord and make a difference in this world.
.
To better understand how we use these lesson plans below, and get the "full picture", please s
ee our curriculum overview for the whole school year, and our daily schedule. To let you know where our plans come from, we purchase Simply Charlotte Mason's lesson plan handbooks for History/Bible, Geography, and Nature Study. We use their free curriculum guide, book finder, and discussion forum to help us select books for other subjects (no lesson plan books needed). Living books, being the emphasis of a Charlotte Mason education, means that most of our curriculum is purchased from Abebooks.com, or comes free from the library. School for us is just a big stack of carefully chosen living books, and narration; no textbooks, workbooks, or scripted lesson plans. We love how Charlotte Mason methods are easy and delightful!

.

. . . . . . . . . . . . . . . . . . . . . . . . . . . . . . . . . . . . . . . .
.
Fun Theme:
Community Helpers/Heroes

Seasonal Theme: Autumn, Pumpkins

Character/Habit: Courage
Bible:

Abraham and Isaac (Genesis)
History/Geography:

Ancient Egypt, Africa
Nature Study:

Trees
.
Parent Study:
Learn more about creationism vs. evolution and young earth vs. old earth
Continue my own prayer journal and nature journal along with Noah.
Learn more about Ancient Egyptian life to be able to share with kids conversationally as interest and relevant opportunity arises.
Read a homeschooling book. Educating the Wholehearted Child is an awesome Christian homeschooling book!!! It covers everything.
Art, Music, and Poetry Study:
All Things Bright and Beautiful Blog, Robert Bateman's wild animal art, and music by Franz Joseph Hyden
Character/Habit Development:
Keep learning memory verses that go with each of the 7 stewardship street coin banks. Use lesson ideas from Laying Down the Rails on "courage".
Read one story a month from Storytime with the Millers.
Circle Time/Family Time:
Promise Time:
Bring a prepared scripture verse promise to Circle Time for each child to memorize and learn to stand on this month. Make it personal and based on each child's needs. Hold each others needs and corresponding promise close to our hearts in prayer the entire school year. Teach children to pray over siblings and friends and their promises.
Sharing Time:
Courage: "Mental or moral strength to venture, persevere, and withstand danger, fear, or difficulty
Bring a picture and/or story of someone who is a hero to you
Slowly savor thoughtful ideas about courage, discuss one a day:

selfishness makes us cowards, but thinking of others makes us braver
we become brave by doing brave acts
we practice bravery by acting brave when we don't really feel brave
the brave person is not someone who is never afraid
the fear of failures never hurts as bad as we expect them to
we imagine our fears into existence (Job and Chicken Little)
to refrain from foolish cowardice, refrain from too much mountain-making our of molehills

Do something really brave this month and share about it at circle
Read short true stories about the lives of Christian heroes
Mommy share:

Share about the courage required during child birth, show pictures of labor/my newly delivered babies, and talk about how I had to be brave and battle my fears. Share how the things in life that require the most courage are often also the most rewarding.
Family Share:
Talk about what scares us personally, and how we might work to overcome our fears. Also, practice giving encouragement to embolden one another, both in sharing time and in scary situations.
Bible:
Read Abraham and Isaac stories in the Children's story Bible by Catherine Vos, and/or my ESV Study Bible.
Memory Verses:
Psalm 23
Review October verses from previous years: "God is our refuge and strength, a very present help in trouble. Psalm 46:1, and "Be of good courage, and he shall strengthen your heart, all ye that hope in the Lord. " Psalms 31:24
Learn memory verse for our "Long Term Savings/Future Dreams Bank" (a rocket shaped bank): "The rich ruleth over the poor, and the borrower is servant to the lender." Proverbs 22:7
Review "Tithing" coin bank verse:

"Bring ye all the tithes into the storehouse, that there may be meat in mine house,

and prove me now herewith, saith the

Lord

of hosts, if I will not open you the windows of

heaven, and pour you out a blessing, that there shall not be room enough to receive it." Malachi 3:10
 Hymns:
Standing on the Promises
Stand up, Stand up for Jesus
Fun Songs:
.
.
.
.
.
.
.
.
.
.
.
Father Abraham

Be Strong in the Lord

Are We Downhearted?
Be bold, Be Strong
Poetry and Recitation:
~ Sara Coleridge
Our Heroes   by Phoebe Cary
Here's a hand to the boy who has courage
To do what he knows to be right;
When he falls in the way of temptation,
He has a hard battle to fight.
Who strives against self and his comrades
Will find a most powerful foe.
All honor to him if he conquers.
A cheer for the boy who says "NO!"
There's many a battle fought daily
The world knows nothing about;
There's many a brave little soldier
Whose strength puts a legion to rout.
And he who fights sin single handed
Is more of a hero, I say,
Than he who leads soldiers to battle
And conquers by arms in the fray.
Be steadfast, my boy, when you're tempted,
To do what you know to be right.
Stand firm by the colors of manhood,
And you will o'ercome in the fight.
"The right," be your battle cry forever
In waging the warfare of life,
And God, who knows who are the heroes,
Will give you the strength for the strife.
It Couldn't Be Done
by Edgar A. Guest
Somebody said that it couldn't be done,
But he, with a chuckle replied
That maybe it couldn't, but he would be one
Who wouldn't say so til he'd tried.
So he buckled right in with the trace of a grin
On his face.  If he worried he hid it.
He started to sing as he tackled the thing
That couldn't be done, and he did it.
There are thousands to tell you it cannot be done,
There are thousands to prophesy failure;
There are thousands to point out to you, one by one,
The dangers that wait to assail you.
But just buckle in with a bit of a grin,
Just take off your coat and go to it;
Just start to sing as you tackle the thing
That "cannot be done," and you'll do it.
"How the little kite learned to fly" by Katherine Pyle 
"I never can do it," the little kite said,
As he looked at the others high over his head.
"I know I should fall if I tried to fly."
"Try," said the big kite, only try!
Or I fear you never will learn at all."
But the little kite said : "I'm afraid I'll fall."
The big kite nodded : "Ah, well, good-by;
I am off." And he rose toward the tranquil sky.
Then the little kite's paper stirred at the sight.
And trembling he shook himself free for flight.
First whirling and frightened, then braver grown,
Up, up he rose through the air alone,
Till the big kite looking down could see
The little one rising steadily.
Then how the little kite thrilled with pride,
As he sailed with the big kite side by side!
While far below he could see the ground,
And the boys like small spots moving round.
They rested high in the quiet air,
And only the birds and clouds were there.
"Oh, how happy I am,'.' the little kite cried.
"And all because I was brave and tried."
Handwriting:
Written letters, notes of encouragement, birthday cards, thank you cards, shopping lists, nature journal entries, prayer journal entries, poem or memory verse.
Reading:

Word Building:
Preschooler Faith will sound out 3 and 4 letter phonetic words, and spell them out with letters (word build). Kindergartener Noah will build review sight words (non phonetic words) that he learned to read last year, practice building sight words from this years reader, as well as sound out and build an occasional phonetic word for phonics review (especially words with blends and digraphs).
.
.
.
.
.
.
.
.
Literature Read Alouds:
History and Geography:
One lesson a day from SCM's Genesis-Deuteronomy & Ancient Egypt lesson plan book, and the living books suggested in the lesson plan book
Optional extra History, Geography and Bible living books from library or amazon: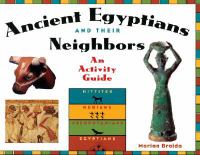 .
Math:
All lessons from Kathy Richardson's "Developing Number Concepts" math books.
Noah's Lessons:
Ongoing Review: Spend a few minutes a day practicing instant recognition of number combinations. Use homemade "flashcards" with arrangements of items that can be counted (like toothpicks or buttons that can be grouped into two numbers upon closer inspection in order to quickly find the total). Hold up a card and say, "Tell me fast. How many?" Ask, "How did you know?" (Cause there is a four and a three, and that's seven) When recognizing groups of more than five easily, child will have to mentally combine the smaller groups that make up the larger ones.
Grow and Shrink (p28) Children roll a 1-6 number cube and place the appropriate number of counters on working space paper (paper with 10 dots to place counters on). Children roll again, then verbalize (and write) how many counters will need to be added or subtracted in order to change the first rolled number into the second rolled number. For example, child rolls a six, and puts out six counters. Then child rolls a four, so he says " I need to take away two" and also write "-2" on a slip of paper. Then roll again to keep adding or subtracting from whatever number is on the paper. Use two working space papers if there are too many counters to fit, or say "not enough" if taking away more counters than what is left on the paper is required.
Race to Ten (p34) Use a 1-6 number cube, working space papers, and a "+/-" spinner. Take turns spinning to determine whether to add or subtract, and rolling to see how many counters to add or subtract. First person to reach 10 exactly wins. If there aren't enough counters to subtract what is shown on the cube, the person loses their turn. If a person reaches a number higher than 10, use another working space paper.
Writing Equations to Label Addition and Subtraction Stories (p 29) Act out addition and subtraction stories using counters and counting boards, and have children practice writing the matching equation with or without a model.
Writing Stories to Go With Equations (p30) Write an equation, and model how to write a corresponding word problem. Children can then try writing a word problem of their own and make a drawing to illustrate the equation (that you provide).
The Wall Game (p 59) Pick a number to work with for the day. Arrange that number of counters on a piece of paper forming a vertical line. Children use their hands to make a wall that breaks the line. Call out whatever number you want them to wall off. Children say the number combinations (2 behind the wall, 4 in front, 2 and 4 make 6).
Number Arrangements Using Cubes (p78)
Have children make cube arrangements (into a simple design) for the number of the day, and talk about what number combinations they see in the arrangement.
Describing a Number By Its Parts (p 56)
You and your child both make a cube train of a specified length (pick the right size number for your child). Give the signal "snap", and both of you break your train into two parts any way you like. Take turns determining the number combination in each others hands ("3 and 2″ or "1 and 4″ for a train of 5 for example). For numbers greater than 6, say how many cubes to break off, give child time to determine the combination, and then ask, "How many?" The next level to this activity is for each person to keep one hand behind his/herback, and have your partner predict how many cubes are hidden. Then check predictions.
Faith's Lessons:
Week 1 Pattern Blocks
Use a pattern template or build your own pattern
Week 2 Roll Again!
(p. 112 in Developing Math Concepts in Pre-Kindergarten)
Roll a die, tell the number, put out that many counters on an organizer (egg carton, ten frames, ten strips, etc). Then roll again!
Does the child take all the counters off the organizer before building a number? Is each number something new and different and unrelated to the previous? Or can the child count on or count back because they can see a relationship? Make a #5-10 die for children who are ready for larger numbers.
Week 3 Copy my Design on a Geoboard
Week 4 Cover Them Up
(p.138 in Developing Math Concepts in Prekindergarten)
Put counters on dot cards while counting aloud. Level 2: Label with a numeral card to show how many were counted.
Try to find/make dot cards in which the dots are arranged in various ways. Example: a "three" card is shown with two dots on the bottom and one on top, and another "three" card has three dots in a row.
Nature Study:
Videos:
19 science DVDs on creation
Awesome Science is a high quality DVD series produced by a family that homeschools and works on the series together. Noah is the field guide and host for all 13 episodes which explore the globe to discover evidence of the accuracy of the Bible. Noah contends that the earth is NOT millions of years old and the dinosaurs did not die from a meteor. These videos provide excellent science content as well as a theological perspective. They are an effective way to challenge evolutionary assumptions with scientific evidence while providing a very visual science education.
6 Episodes all compliment study of the account of the flood in Genesis.
.
Library series on ancient civilizations:

Mummies Made in Egypt can also be checked out as a book from library.
.
The Ten Commandments (netflix)

In theaters:
Traditions and Fun Friday Projects:
Maple Pumpkin Custard
Confidence Cookies (or a healthier treat that could help convey the message)
,
,
,
,
,
,
,
,
,
,
,
,
,
,
,
,
,,
.
.
Hero Costumes for Imaginary Play
"Future Dreams" Imaginary Play
Rocket Canvas Art
Collect Signs of Fall, Make a Collage, Do Leaf Rubbings, Press Leaves, and Draw Fall Leaves in Our Nature Journals

Make a Crayon Resist Fall Leaf Watercolor (Draw a leaf in white crayon and then paint the watercolor paper)
Deliver Pumpkins with a Blessing to our Neighbors
Fieldtrips:
Chabot Space and Science Center
 .
.
.
.
.
.
.
.
.
..
.
.
.
.
.
.
.
..
.
.
"Freedom lies in being bold." ― Robert Frost