2014-2015 Kindergarten and Preschool
The sweet "back to homeschool" feeling of September is coming back to me–especially the feeling of how special and unique each of my children are, and how wonderful it feels to be loved just for being God's child. "I am so special" and "I am a child of God" have always been our themes for coming back to school in September, and once again, we are excited to welcome September the same way.
After several years of following the monthly themes detailed on our masterplan, its like I am programmed now to yearn for the delightful traditions and feelings we have built around each theme as every new month arrives. More than just being themes, they really have become family traditions. As much as I am excited about all the new subject matter of kindergarten, I feel all cozy thinking about how we are going to revisit many familiar things, and build more upon what God started throughout Noah's preschool years. And since children grow up so much from year to year, the repetition of themes and some of our activities is not redundant at all. Making an "All About Me" book, for example, is remarkably different each year as children change and advance so quickly. We could barely make out Noah's precious wibbly wobbly writing in last years book!
I am definitely super excited to be teaching kindergarten for the first time with Noah!! School is getting much meatier, and boy does my little meat eater like feasting on books and ideas. Now that Faith is most definitely officially a preschooler (two years behind Noah), she needs lesson plans too (mostly for my consistency). So this is the first lesson plan that I have had to draft for two kids at once. Thankfully, it is possible in homeschool to combine children in many subjects and learn together as a family. Actually, the only two areas Faith needs lessons at her level, is math and phonics ("word building" is how we teach phonics). For those, I can use the same plans that I typed up on my blog for Noah two years ago. Happy day. 🙂 Teaching two or more at once can be doable.
.
To better understand how we use these lesson plans below, and get the "full picture", please s
ee our curriculum overview for the whole school year, and our daily schedule. To let you know where our plans come from, we purchase Simply Charlotte Mason's lesson plan handbooks for History/Bible, Geography, and Nature Study. We use their free curriculum guide, book finder, and discussion forum to help us select books for other subjects (no lesson plan books needed). Living books, being the emphasis of a Charlotte Mason education, means that most of our curriculum is purchased from Abebooks.com, or comes free from the library. School for us is just a big stack of carefully chosen living books, and narration; no textbooks, workbooks, or scripted lesson plans. We love how Charlotte Mason methods are easy and delightful!

.

. . . . . . . . . . . . . . . . . . . . . . . . . . . . . . . . . . . . . . . .
.
Fun Theme:
I am So Special, All About Me
Seasonal Theme:
Apples, Back to School
Character/Habit: Working and Serving, Neatness and Order
Bible:

Creation and the Flood (Genesis)
History/Geography:
Ancient Egypt, Africa
Nature Study:
Apples, the Desert
.
Parent Study:
Learn more about creationism vs. evolution and young earth vs. old earth
Start my own prayer journal and nature journal along with Noah.
Learn more about Ancient Egyptian life to be able to share with kids conversationally as interest and relevant opportunity arises.
Read a homeschooling book. I Highly recommend my current read, Educating the Wholehearted Child, as its a very very thorough Christian homeschooling book!!! It covers everything.
Art, Music, and Poetry Study:
All Things Bright and Beautiful Blog
Character/Habit Development:
Finish painting stewardship street coin banks, learn memory verses that go with each of the 7 categories of savings, and study the "Go to the ant checklist" poster together. Refine work habits and servant attitude. Begin paying Noah for service jobs done well. Continue working on personal jobs habits with Faith (brush hair, teeth, etc.) Use lesson ideas from Laying Down the Rails on "neatness" and "order".
Read one story a week from Storytime with the Millers.
Circle Time/Family Time:
Blessing Time:
Acknowledge each child's unique traits and giftings, what you see ahead this school year and how God can use him/her, your confidence in his/her ability to succeed in areas of previous struggle, and offer/pray scriptural empowerment that specifically ministers to each need as you lay hands on them. "Then Jesus took the children in his arms and placed his hands on their heads and blessed them." Mark 10:16
Sharing Time:
Bring something really cool to circle that God created
Bring something to circle that you are really proud of
Mommy share: Warm hearts and enjoy a sweet slideshow made by mommy with pictures that show many different ways that each child is special
Mommy Share: Put together a shoebox box of things that are very special to you and give insight into who you are as a person, and share about yourself with your children. (a favorite toy or book from childhood, a cherished piece of jewelery, a piece of school work, something you made yourself, etc.) Then have children try to do the same thing with their own shoebox of items at circle time on another day.
Family Share: Let each person in the family have a turn to sit in the middle of the circle to be complimented and encouraged by everyone else.
Bible:
Read creation and the flood stories in the Children's story Bible by Catherine Vos, and/or my ESV Study Bible.
Memory Verses:
"In the beginning God created the heaven and the earth." Genesis 1:1
Review previous years September "I am Special" themed memory verses
Work on memorizing one Stewardship Street verse a month (7 coin banks = 7 verses = 7 months)
Memory verse for our "Tithing" coin bank:
"Bring ye all the tithes into the storehouse, that there may be meat in mine house, and prove me now herewith, saith the Lord of hosts, if I will not open you the windows of heaven, and pour you out a blessing, that there shall not be room enough to receive it." Malachi 3:10

 Hymns:
This is Our Father's World
All Creatures of Our God and King
All Things Bright and Beautiful
Fun Songs:
Who Built the Ark?
Seven Days of Creation
The Birdies in the Treetops
.
.
.
…
.
Poetry Recitation:
The apples are seasoned and ripe and sound,
Gently they fall on the yellow ground.
The apples are stored in the dusky bin,
Where hardly a glimmer of light creeps in.
In the firelit, winter nights, they'll be,
The clear sweet taste of a summer tree!
Handwriting:
Written letters, birthday cards, thank you cards, shopping lists, nature journal entries, prayer journal entries, All About Me book, poem or memory verse.
Reading:

Word Building:
Preschooler Faith will sound out 3 and 4 letter phonetic words, and spell them out with letters (word build). Kindergartener Noah will build review sight words (non phonetic words) that he learned to read last year, practice building sight words from this years reader, as well as sound out and build an occasional phonetic word for phonics review (especially words with blends and diagraphs).
Literature Read Alouds:
History and Geography:
One lesson a day from SCM's Genesis-Deuteronomy & Ancient Egypt lesson plan book, and the living books suggested in the lesson plan book
Optional extra History, Geography and Bible living books from library or amazon: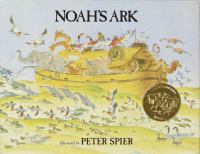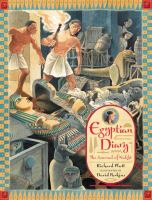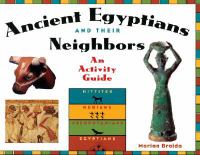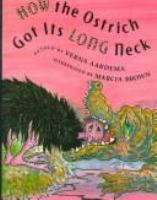 .
.
.
.
.
.
.
Math:
All lessons from Kathy Richardson's math books.
Noah's Lessons:
Ongoing Review: Spend a few minutes a day practicing instant recognition of number combinations. Use homemade "flashcards" with arrangements of items that can be counted (like toothpicks or buttons that can be grouped into two numbers upon closer inspection in order to quickly find the total). Hold up a card and say, "Tell me fast. How many?" Ask, "How did you know?" (Cause there is a four and a three, and that's seven) When recognizing groups of more than five easily, child will have to mentally combine the smaller groups that make up the larger ones.
Example of toothpick cards from last year (5 and less).
.
 .
.
Combining Stacks: Pick it Up (p112)
Make 5 stacks of cubes (no more than 5 cubes each). Have child make identical stacks. Say, "Can you pick up four?" The child can pick up a stack of four and/or two stacks that add up to four.
Describing a Number By Its Parts (p 56)
You and your child both make a cube train of a specified length (pick the right size number for your child). Give the signal "snap", and both of you break your train into two parts any way you like. Take turns determining the number combination in each others hands ("3 and 2" or "1 and 4" for a train of 5 for example). For numbers greater than 6, say how many cubes to break off, give child time to determine the combination, and then ask, "How many?" The next level to this activity is for each person to keep one hand behind his/herback, and have your partner predict how many cubes are hidden. Then check predictions.
Act Out Stories (p18)
Example: You have eight crayons in your box. You take out the red and yellow one. How many crayons are left in the box? Act it out. Also use fantasy stories that have to be mentally computed. Example: There are five ladybugs on a bush, 3 more land. How many ladybugs are there now?
Modeling Addition and Subtraction Equations (p 22)
Do the same type of math stories as above, except now model equations that go with the stories. Write some horizontal and some vertical so children become familiar with both. Allow them to practice math stories with pictures and objects as well.
Acting Out Stories to Go with Equations (p 25)
Now try encouraging children to tell stories that describe your equations. Children can use manipulatives.
Counting Boards: Reading Equations (p 33)
Provide counting boards for children to represent the problem on a subtraction/addition card. For example, place a "4-2" card under a picture of a tree. Have child decide what the cubes will represent (apples, cherries, oranges, birds, etc) and then place them on the boards in groups that represent the problem.
Faith's Lessons:
Week 1  Counting Stories (p. 30)
Materials: Counters and Storyboards or blank paper. Lesson: Tell number stories and have the children act them out using some counters as objects in the stories. Children place the counters on a storyboard that represents the setting for the story. Pass out storyboards–paper with a simple picture of a two lane road for example. Say, "Four trucks are driving down the road. Two cars pass them. Count the trucks and cars." Children place counters on the storyboard and add them up. Extensions: Have children make up their own counting stories. Write the numerals on a small chalkboard as you say them so the children can learn to associate numerals with the amounts they represent (or don't say the number as you write it if children are familiar with numerals). Or have children write their own numerals (placing counters right on top of the chalkboard).
Week 2 Creations (p. 33)
Materials: Unifix cubes, creation cards. Lesson: Create a model out of unifix cubes (resembling a simple animal for example), or use the provided creation cards in the book. Have children build a matching creation exactly as shown by the model or creation card, and without laying it on top of the model or card. Extension: Have children record the number of cubes they used to build each creation (writing or numeral card).
Week 3 Rhythmic Patterns (p. 90 & 95)
Materials: Unifx cubes. Lesson: Have children copy a rhythmic pattern you make up like 'Nod, nod, clap; nod, nod, clap…..'. Labeling the parts of the rhythmic pattern aloud using letters can be helpful (A, A, B; A, A, B……) Have the children make the 'Nod, nod, clap' pattern with unifix cubes. Say the cube pattern the children chose with both colors (green, green, yellow; green, green, yellow……) and letters (A, A, B; A, A, B……). Extension: Make sure children are also exposed to other patterns such as ABC, AABB, ABB, etc.
Week 4 Is it More or Less? (p. 146)

Materials: Unifix cubes. Lesson: Have children build several trains of specified lengths (all under ten). Say, "Show me a train that has more than six. Show me a train that has less than six." State the relationship together: "Four is less than six, six is more than four." Repeat with trains of various lengths. Extension: Decide how many more or how many less one train has than the other. "What can we do to the red train to make it just as long as the blue train?" is easier than "How many more cubes does the red train have than the blue train?" Choose the wording your children are ready for.
Nature Study:
Videos:
19 science DVDs on creation
Awesome Science is a high quality DVD series produced by a family that homeschools and works on the series together. Noah is the field guide and host for all 13 episodes which explore the globe to discover evidence of the accuracy of the Bible. Noah contends that the earth is NOT millions of years old and the dinosaurs did not die from a meteor. These videos provide excellent science content as well as a theological perspective. They are an effective way to challenge evolutionary assumptions with scientific evidence while providing a very visual science education.
6 Episodes all compliment study of the account of the flood in Genesis.
.
Library series on ancient civilizations:

Mummies Made in Egypt can also be checked out as a book from library.
.
The Ten Commandments (netflix)

In theaters:
Traditions and Fun Friday Projects:
Paint 7 Stewardship Street Coin Banks.
Finger paint and foot paint to showcase our children's unique prints
Draw self portraits in September, and keep them to later marvel at our children's developmental and artistic growth
Beginning of the School Year Tradition: Make an "All About Me" book (alternatively, older children could write themselves a letter including predictions about their future). We really treasure our books from last year.
Or go the easy way 🙂 (Lakeshore Learning Store)
Make Cupples (fill with hot apple cider since my kids haven't tried it yet)
A cute back to school snack idea
Coloring pages to help cement the order of creation
Study a globe to make a paper mache earth–enrichment for creation theme and a good intro to geography
Make clouds just for fun while studying days of creation
Make rainbow praise dance ribbons to get our praise on every morning in circle– because God keeps his promises!
Make a Paper Mache Pharaoh Mask
Oh and let's not get caught on the first day of school like one mom stated: 'Last year I found the first day of school crept up on me and I stood there without so much as a "Yay! It's the first day!"'……. (I can relate!)
First day badges should provide some pomp
Pick a school year theme. Hang a Banner that describes whats on our hearts for our kids to accomplish this year, and then talk about specific goals on the first day of school or at a special dinner the night before with daddy.
Celebrate! Setting the tone visually will heighten expectation because kids are very literal. Show them how special this school year will be– as a new beginning, a fresh start– with a beautifully set breakfast table (which can also incorporate your theme). This table is incredible, but even simple gestures can make a big impression.
And don't forget to have the camera ready!
Come up with some sort of first day interview (alternatively, here is a sweet one that focuses on eliciting cute things from kids about their teacher, ie. mommy!)
Fieldtrips:
Ruth Bancroft Garden (use library's discover and go program to get in free). Noah is nuts about the desert. Buy a small cactus for his room for him to take care of. Read a Desert Scrapbook: Dawn to Dusk in the Sonoran Desert. Watch video on the amazing century plant.
Video: The Amazing Century Plant
Outdoor Discoveries–Crazy Castles. A fun East Bay Park nature program for kids 3-6. Crazy Castles class is on Friday, September 19th at Shadow Cliffs, Pleasanton. ($6 registration fee, siblings welcome) Watch videos on making glass out of sand and blowing glass.
How Glass is Made Video
Glass Blowing Video
Apple Hill to pick apples from the orchards! Read about apples in the Handbook of Nature Study, and read some apple themed picture books. Saturday, September 27th
Blessings on your school year friends!!!
---