2014-2015 Kindergarten and Preschool
Etched in my mind as a sibling milestone marker, is this picture of my two little bitty sweeties taken in February 2012, around the time when I started this blog. Its an image for me that recalls the sweetness of a newly budding friendship between my children that I had not yet seen before. I remember being delighted that the Lord was moving on their heart strings for each other during our "love and friendship" theme in our new Little Lambs preschool we had recently started up at home. It was so so cute one day to hear two year old Noah leaning over and whispering to Faith, "Will you be my friend?" over and over. At 16 months, she was no doubt flattered, but definitely speechless. We had no idea how important in the years to come that question would become.
The other week, Noah confided that he "loves playing with Faith" because with Faith, he has SO much fun. My heart melted to hear his open expression of love, and that his maturing perspective is allowing him to become more consciously appreciative of a sisters sweet presence in his life. To see the kindness and patience Noah has shown Faith through all 3 long years of her self-centered topsy turvey toddler time, and to see her fierce loyalty and admiration for her big brother, makes me love these two like crazy. I think some of the sweetest, tenderest, best friendships in the world, God reserves for brothers and sisters.
"It ought to make a young man's heart exult to have a beautiful and noble sister to lean upon his arm and look up to him for protection, for counsel, for strong, holy friendship. And a sister ought to be proud and happy to have a brother growing into manly strength, to stand by her side, to bear her upon his arm and to shelter her from life's storms.  Between brother and sister there should be a friendship deep, strong, close, confiding and faithful."  –JR Miller
Doesn't that quote stir your vision for your children's incomparable friendship? Yet, we always seem to keep wondering……Where should my child make friends? Does my child need more friends? Should my child spend more time with friends? Then we search and pursue ways to bring our children in more contact with their peers.
And we also wonder why don't my children get along with each other better? Will my children ever be best friends…. or friends at all?
"In every home where there are brothers and sisters, there is a field which needs only wise, patient culture—to yield life's richest and loveliest things. Are we cultivating this field or is it lying neglected, covered, perhaps, with weeds and thorns, while we are spending all our strength in trying to make harvests grow on some bare, rocky hillside?" –JR Miller
Unless we, as parents, are willing to do the hard work to cultivate best friendships at home, we can expect nothing less than what comes naturally. Make them each others constant priority and each others keepers, helpers, cheerers, prayer partners, and protectors.
"A young man should be more polite to his own sister that to any other young woman under heaven; and a young woman should ever turn to her brother as the one nearest in all this world to her until a husband stands by her side. Brothers and sisters are each other's natural keepers. They should shield each other. They should be an inspiration to each other in the direction of all noble thought and better life. They should be each other's guardian angels in this world of danger and of false and fatal paths." –JR Miller

What better way to demonstrate Biblical principles, and God's agape love day by day, than to gently point out selfish, unacceptable behavior between siblings for the sin that it is, and then replace it with true Love? "Greater love has no one than this, that one lay down his life for his friends." (John 15:13 NASB) You can use these lesson plans below as an opportunity to show your children scriptures and stories centered on love, friendship, kindness, courtesy, and manners, while asking the Holy Spirit to give your children a holy love unquenchable in strength for each other. Call up love to wreath itself over all your home life this month.
A few deep friendships outside the family can be a blessing in our children's lives as well. Genuine friendship takes time to grow, is deep, and is indeed, a form of love. Although "having" friends is often our children's natural focus, "being" a friend can and should be fostered along the way. "Being" a friend involves actively bringing someone higher, helping him to become his best. Befriending a friendless or less fortunate child can be a profoundly maturing experience for a child. Friendship that fosters our children's moral development involves "being" a friend, rather than just "having" friends.
As I write here, God always seems to enlarge my vision, and I am thankful. Despite the bodily pain (late nights) and challenging work of drafting up my own lesson plans, as well as writing other posts, writing here has proved to be a most life changing instrument (if you try blogging, or any heart searching writing, I think you will see what I mean! 🙂 ) Wisdom that is searched for like silver and hidden treasure will be found, right? Every time I research and write, God seems to radically shift my perspective, renew my mind from the "norm" (AKA wordly thinking), give me more wisdom, and fan the flames of vision contained in my heart.
Whether you or I grew up in deep Godly friendships with our siblings, or grew up unaware or unable to experience God's plan for sibling relationships, God wants to show us much much more than what we have formerly known. Receiving a small visionary glimpse of what it will be like someday when Noah, Faith, and Daniel grow to become each others most trusted confidants and watchful guardians over each others souls, spurs me to seek God's will for brothers relating to sisters, and vice versa. As we seek Him for revelation, friends, I know the beauty of His will for our children's relationships, will be more than we can even "think or imagine" at this time. And what He gives will be such a stark contrast to what the world gives, with its promises of inevitable sibling rivalry and rifts being the "norm."
All glorious and beautiful made possible simply because of God's goodness to us– His families that serve Him and look to Him for wisdom!!!
……Now I am thinking of the precious guardian angels in my own life, how much you have meant to me, and so I just want to say to my husband, parents, siblings, and dearest friends……
I love you!!!
.  .  .  .  .  .  .  .  .  .  .  .  .  .  .  .  .  .  .  .  .  .  .  .  .

THIS BOY is an angel brother!!!! Watch this clip.
Fun Theme:
Valentines and Friendship
Seasonal Theme: Winter

Character/Habit: Kindness and Manners

Bible: Exodus

History/Geography:

Ancient Egypt, Africa
Nature Study: Wasps

Parent Study:
Continue learning about creationism vs. evolution and young earth vs. old earth
Continue my own prayer journal and nature journal along with Noah.
Read some chapters out of JR Miller's book, The Home Beautiful

Art, Music, and Poetry Study:
All Things Bright and Beautiful Blog
Poetry: Various selections from Favorite Poems Old and New
Composer: Johann Sebastian Bach— selections, biographies, and other suggestions from All Things Bright
Artist: Rien Poortvliet, and paintings in his book, Noah's Ark

Character/Habit Development:
Read one story a month from Storytime with the Millers.
Circle Time/Family Time:
Promise and Blessing Time:
Use God's promise in Ephesians 4:29 to confess regularly over each other: "Let no corrupting talk come out of _____'s mouth, but only such as is good for building up, as fits the occasion, that it may give grace to those who hear." Also take a minute in circle time to verbally build our children up with spoken blessings.

You have such a kind heart, ________.
Thank you for thinking of ________ (name the recipient of your child's kindness), instead of yourself, ________.
Did you know God delights when He sees kindness (Jeremiah 9:24)? I bet He is happy right now.
________, thank you for choosing not to pay back wrong for wrong.
(With each bullet above, try to include specific examples of obedience observed of each child as well)
Prayer Time:
Use scripture guided parent's prayers and kid's prayers to intercede for God's help in the area of kindness
Use Instructions in Righteousness by Doorposts to help identify and attack selfishness and contention–two major roadblocks in siblings forming true friendship–using scripture. Also offers scriptural ideas for  rewards for generosity and peace making, and punishments for selfishness and arguing.
 Discussion Time:
Definitions: Kindness–friendly regard shown toward another, Courtesy–behavior marked by respect for and consideration of others, Manners–social rules of conduct shown in the prevalent customs
"No kind action ever stops with itself. One kind action leads to another. Good example is followed. A single act of kindness throws out roots in all directions, and the roots spring up and make new trees. The greatest work that kindness does to others is that it makes them kind themselves." –Amelia Earhart
This would be a great month to get familiar with the booklet, "The Brother-offended Checklist," by Doorposts, and post its corresponding chart in the house.
"A young man should be more polite to his own sister that to any other young woman under heaven; and a young woman should ever turn to her brother as the one nearest in all this world to her until a husband stands by her side. Brothers and sisters are each other's natural keepers. They should shield each other. They should be an inspiration to each other in the direction of all noble thought and better life. They should be each other's guardian angels in this world of danger and of false and fatal paths." –JR miller

Read online some of George Washington's Rules of Civility and Decent Behavior (and use some for copywork)
Show these moving videos on various days as a source of inspiration:
Read:
A courteous person is gracious, always looking for kind things to say. Discuss how it can be much easier to complain than encourage. When things are wrong, we complain. However, when things are sunny and bright, we forget to express our thanks. What would it be like if we looked for things going right and thank those around us for their part? Meditate on Ephesians 4:29 together.
Make and use kindness flags
Brainstorm a list of ways to show kindness to siblings and try to do one each day. To follow up, on the following days at circle time, have children point out how they noticed each other being kind, so boasting can be avoided (and thankful encouragement can be practiced!).
Administer a fun quiz to figure out your kids love languages
The story of the relationship between Anne Sullivan and Helen Keller is an excellent example of "being a friend," and reading the story together will get children thinking of "friendship" in a different vein– as an opportunity to sacrifice, lay down our lives, and incite others to higher purposes.
Study and discuss the pictures in this awesome book, a page or two at a time:
Bible:
Read Exodus stories in the Children's story Bible by Catherine Vos, and/or my ESV Study Bible.
Memory Verses:
Luke 6:31 "Do unto others as you would have them do unto you."
Review February verses from previous years:

"We love Him because He first loved us." 1 John 4:19
"A friend loves at all times." Proverbs 17:17
Learn memory verse for our "Short Term Savings" coin bank (a gift store bank): "There is treasure to be desired and oil in the dwelling of the wise; but a foolish man spendeth it up." Proverbs 21:20
Review previous coin bank verses:

"Tithing" coin bank (a church bank):

"Bring ye all the tithes into the storehouse, that there may be meat in mine house,

and prove me now herewith, saith the

Lord

of hosts, if I will not open you the windows of

heaven, and pour you out a

blessing, that there shall not be room enough to receive it." Malachi 3:10

"Long Term Savings/Future Dreams Bank" (a rocket shaped bank): "The rich ruleth over the poor, and the borrower is servant to the lender." Proverbs 22:7

"Charity and Missions" Coin bank verse (a lighthouse bank): "

If a brother or sister is poorly clothed and lacking in daily food,

16 and one of you says to them, "Go in peace, be warmed and filled," without giving them the things needed for the body, what good is that?" James 2:15
Hymns:
Lovely hymns are full of more truth than many sermons (2nd and 3rd verses are often especially theologically deep), and can imprint precious truths on our hearts.
What a Friend We Have in Jesus
MP3Sheet Music Here
Poetry Recitation:
The Human Touch
'Tis the human touch
in this world that counts,
The touch of your hand and mine,
Which means far more
to the fainting heart
Than shelter and bread and wine.
For shelter is gone
when the night is o'er,
And bread lasts only a day.
But the touch of the hand
And the sound of the voice
Sing on in the soul always.
-Spencer Michael Free
Handwriting:
Copywork–George Washington's Rules of Civility and Decent Behavior, valentines, handwritten letters, notes of encouragement, Christmas and birthday cards, thank you cards, shopping lists, nature journal entries, prayer journal entries, poem or memory verse copywork.
Reading:

Word Building:
Preschooler Faith sounds out 3 and 4 letter phonetic words, and spells them out with letters (word building). Kindergartener Noah will build review sight words (non phonetic words) that he learned to read last year, practice building sight words from this years reader, as well as sound out and build an occasional phonetic word for phonics review (especially words with blends and digraphs).
.
Literature Read Alouds:
History and Geography:
One lesson a day from SCM's Genesis-Deuteronomy & Ancient Egypt lesson plan book; living books that are suggested in the lesson plans
Math:
All lessons from Kathy Richardson's "Developing Number Concepts" math books.
Noah's Lessons:
Coming soon…..check back soon
Faith's Lessons:
Week 1 Lets Pretend Stories (p. 105)
Provide counters (such as unifix cubes) and colored construction paper to represent different environments: ocean (blue), grass (green), cave (black). Tell a story for the children to act out (like a word problem). For example: "Its a stormy day on the ocean. The waves are high and it is starting to rain. There are four ships on the ocean. Show me the ships. Three of the ships decide to go back to the harbor….." These pretend stories provide imaginative counting practice/ addition and subtraction practice by noticing how many are left or how many there are altogether (this step is not necessary unless children are ready).
Week 2 Pattern Task Cards (p.151)
Have children copy simple or complex patterns using pattern blocks, unifix cubes, or dot paint.
Week 3 Matching (p.146)

Make number set cards (like the toothpick set pictured in my December lesson plan) with varying objects such as buttons, paper clips, bread tags, beads on bracelets, beads strung on yarn, onjects glued on popsicle sticks. Each set should include at least 3 or 4 of each of the numbers from 1 to 10. Also provide collections of various items (buttons, keys, nuts and blots, etc) and several sheets of construction paper. Have the child choose one of the number set cards. Then, have the child use the collections and construction paper to (like a mat) to build a set that has the same number as the card. What size numbers can he work with? Does she copy the arrangement?
Week 4 Exploring at the Weighing Station (p. 61)
When children first start learning about weight, they need the type of scales that show how the weight of an object actually pull down the scale. Make homemade scales by hanging a container by a rubber band off the end of a ruler weighed down by books on the other end. Make two scales so that objects to be weighed can be compared. Say, "Which do you think is heavier–the can or the rock? Let's find out.".
Nature Study:
Videos:
Show children how the Kingdom of God IS advancing around the world. "Dispatches from the Front" is a thoughtful, moving, understated, and ultimately convicting series of videos depicting the work of the gospel in some of the most challenging corners of the world." – D. A. Carson
19 science DVDs on creation
Awesome Science is a high quality DVD series produced by a family that homeschools and works on the series together. Noah is the field guide and host for all 13 episodes which explore the globe to discover evidence of the accuracy of the Bible. Noah contends that the earth is NOT millions of years old and the dinosaurs did not die from a meteor. These videos provide excellent science content as well as a theological perspective. They are an effective way to challenge evolutionary assumptions with scientific evidence while providing a very visual science education.
6 Episodes all compliment study of the account of the flood in Genesis.
.
Library series on ancient civilizations:


Traditions, Fun Friday Projects, and Other Ideas:
Hold a friendship teddy bear tea party, practice manners and serving
Make valentine/friendship jewelry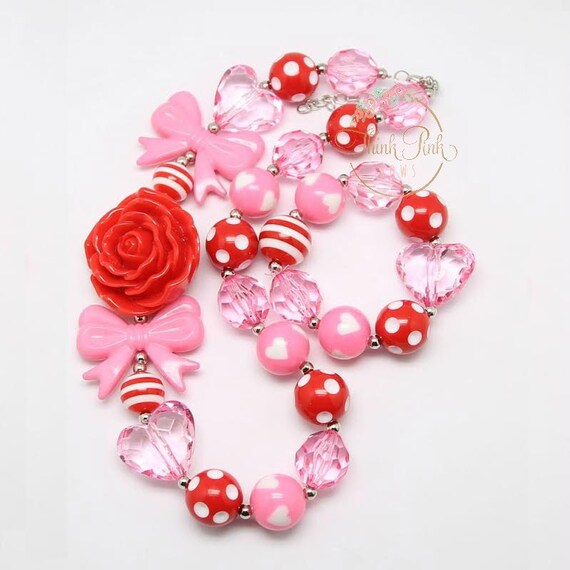 Make a Sweet Valentine for Daddy. This card melts my heart.
Sew up a few special felt hearts (wool felt, large needles, and embroidery floss). Noah says he loooves to sew.
Healthy Valentines Treats
Fieldtrips:
Visit our dear Lois in assisted living (previous neighbor).