2016-2017 Kindergarten and 2nd Grade
Fun Theme: Valentines

Seasonal Theme: Winter

Character/Habit: Love and Friendship, Kindness

Bible: Matthew-Acts

History/Geography: Ancient Rome, Europe

Science/Nature Study: 106 Days of Creation/Nature Journals

.
Parent Study:
Art, Music, and Poetry Study: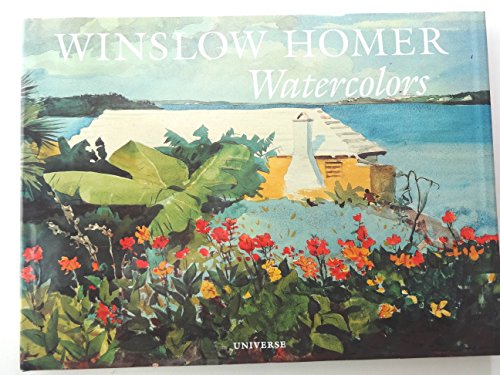 All Things Bright and Beautiful Blog
Picture study: Winslow Homer
Composer Study: Mozart
Poetry Study: Favorite Poems Old and New, A Child's Garden of Verses
Character/Habit Development:
Read stories "Flowers for Mother" p. 42 and "Beth's New Shoes" p.124
Read through the book Making Brothers and Sisters Best Friends this school year
Use Keepers and Contenders of the Faith handbooks to work on spiritual life skills, personal skills, serving, homemaking, special knowledge skills, creative skills, and recreational skills. The kids can earn badges as they complete a checklist of activities for each skill. Working on this year:

Letter Writing
Serving Family
Serving Neighbors
Gardening
Embroidery
Archery
Counted Cross Stitch
Woodworking
Scrapbooking
Teach Faith, and review with Noah, the Stewardship Street memory verses that go with each of the 7 categories of savings, and the "Go to the ant checklist" poster by Doorposts together. Refine work habits and servant attitude; have children take a walk around the house each morning to observe what needs to be done and then select their own jobs on the I Can Serve board. Pay Noah (8) and Faith (6) in dimes once a week (natural math in an everyday situation); provide coaching as needed for budgeting.
Have Noah and Faith study and write out verses from their Habit Training Bible (AKA Child Study Bible–see "Bible" studies below) in their handwriting books as behavior needs arise
Use the stories and activities from Laying Down the Rails for Children for the habit of the month during circle time
Circle Time:
Promise and Blessing Time:
Use God's promise in Ephesians 4:29 to confess regularly over each other: "Let no corrupting talk come out of _____'s mouth, but only such as is good for building up, as fits the occasion, that it may give grace to those who hear." Also take a minute in circle time to verbally build our children up with spoken blessings.

You have such a kind heart, ________.
Thank you for thinking of ________ (name the recipient of your child's kindness), instead of yourself, ________.
Did you know God delights when He sees kindness (Jeremiah 9:24)? I bet He is happy right now.
________, thank you for choosing not to pay back wrong for wrong.
(With each bullet above, try to include specific examples of obedience observed of each child as well)
Prayer Time:
Continue Praying for people of the nations, especially places we learn about in history/geography studies. Use the children's book, Window on the World:When we Pray God Works, to inform us about people groups and provide prayer points.
Use our Prayer Wall to help us pray for current/urgent needs (on the chalkboard), as well as our family (slips of paper with all the promises we have stood on over the years), the world (slips of paper with the names of the countries we have studied in geography so far), and our loved ones (slips of paper with the names of friends and extended family).
Use scripture guided parent's prayers and kid's prayers to intercede for God's help in the area of kindness
Use Instructions in Righteousness by Doorposts to help identify and attack selfishness and contention–two major roadblocks in siblings forming true friendship–using scripture. Also offers scriptural ideas for  rewards for generosity and peace making, and punishments for selfishness and arguing.
 Discussion Time:
Definitions: Kindness–friendly regard shown toward another, Courtesy–behavior marked by respect for and consideration of others, Manners–social rules of conduct shown in the prevalent customs
"No kind action ever stops with itself. One kind action leads to another. Good example is followed. A single act of kindness throws out roots in all directions, and the roots spring up and make new trees. The greatest work that kindness does to others is that it makes them kind themselves." –Amelia Earhart
This would be a great month to get familiar with the booklet, "The Brother-offended Checklist," by Doorposts, and post its corresponding chart in the house.
"A young man should be more polite to his own sister that to any other young woman under heaven; and a young woman should ever turn to her brother as the one nearest in all this world to her until a husband stands by her side. Brothers and sisters are each other's natural keepers. They should shield each other. They should be an inspiration to each other in the direction of all noble thought and better life. They should be each other's guardian angels in this world of danger and of false and fatal paths." –JR miller

Read online some of George Washington's Rules of Civility and Decent Behavior (and use some for copywork)
Show these moving videos on various days as a source of inspiration:
Read:
A courteous person is gracious, always looking for kind things to say. Discuss how it can be much easier to complain than encourage. When things are wrong, we complain. However, when things are sunny and bright, we forget to express our thanks. What would it be like if we looked for things going right and thank those around us for their part? Meditate on Ephesians 4:29 together.
Make and use kindness flags
Brainstorm a list of ways to show kindness to siblings and try to do one each day. To follow up, on the following days at circle time, have children point out how they noticed each other being kind, so boasting can be avoided (and thankful encouragement can be practiced!).
Administer a fun quiz to figure out your kids love languages
The story of the relationship between Anne Sullivan and Helen Keller is an excellent example of "being a friend," and reading the story together will get children thinking of "friendship" in a different vein– as an opportunity to sacrifice, lay down our lives, and incite others to higher purposes.
Study and discuss the pictures in this awesome book, a page or two at a time:
Bible/Devotions:
Early Morning: Personal time: read in a variety of Bibles and Bible Storybooks, use prayer journals and practice listening for God's voice, read Jesus Calling devotionals, pray and worship. Together time: Read Over the Edge devotional, worship acapella and with guitar, pray using the prayer wall.
School: Read and narrate stories from Matthew-Acts in my ESV Study Bible this year
Afternoon Quiet Time: Draw and write in Prayer Journals
Night: Family Bible study led by daddy
Memory Verses:
"And I will give you a new heart, and a new spirit I will put within you. And I will remove the heart of stone from your flesh and give you a heart of flesh. And I will put my Spirit within you, and cause you to walk in my statutes and be careful to obey my rules." Ezekiel 36:26-27
Review previous February verses:
 Let nothing be done through selfish ambition or conceit, but in lowliness of mind let each esteem others better than himself. 

Let each of you look out not only for his own interests, but also for the interests of others. Philippians 2:3-4

"Do unto others as you would have them do unto you." Luke 6:31
"We love Him because He first loved us." 1 John 4:19
"A friend loves at all times." Proverbs 17:17
 Hymns:
Lovely hymns are full of more truth than many sermons (2nd and 3rd verses are often especially theologically deep), and can imprint precious truths on our hearts.
Fairest Lord Jesus
What a Friend We Have in Jesus
MP3 & Sheet Music Here
Poetry Recitation:
Love Between Brothers and Sisters
(by Isaac Watts)
Whatever brawls disturb the street,
There should be peace at home;
Where sisters dwell, and brothers meet,
Quarrels should never come.
Birds in their little nests agree;
And 'tis a shameful sight,
When children of one family
Fall out, and chide, and fight.
Hard names at first, and threat'ning words,
That are but noisy breath,
May grow to clubs and naked swords,
To murder and to death.
The devil tempts one mother's son
To rage against another:
So wicked Cain was hurry'd on
'Till he had kill'd his brother.
The wise will make their anger cool,
At least before 'tis night;
But in the bosom of a fool
It burns till morning-light.
Pardon, O Lord, our childish rage
Our little brawls remove;
That, as we grow to riper age,
Our hearts may all be love.
Handwriting:
Write for Real Life: scripture promises, written letters, Valentines cards, birthday cards, thank you cards, shopping lists, nature journal entries, prayer journal entries, His Story book, blank books, spelling words, poem or memory verse copy work.
Hand write new reading words from Pathway readers. (Faith)
Print to Cursive. (Noah)
.
.
.
.
.
.
.
.
.
Spelling: (Noah)
Noah studies, word builds, hand writes, and recites the spelling of all the new reading words from one story a week. Faith will practice working towards spelling as well this year through the same process. Noah doesn't use the Pathway Series readers as readers, but rather as a fun way to provide the words for our spelling. We love the sweet stories in these books.

Reading: (Faith)
Faith practices reading to me this year from the first books in the Pathway series.
Vocabulary:
Most new words are learned naturally in conversation and through read alouds as words in question arise, but I also have Noah look and define up a word a week in his Vocabulary (& Spelling) Notebook to learn dictionary skills and to spur a love for new words.
Literature Read Alouds:

.
History and Geography:
5 lessons a week from SCM's Matthew-Acts & Ancient Rome. Noah will either narrate readings orally or narrate in his 'His Story' sketchbook with a drawing of what he remembers.
. 
One lesson a week from SCM's Visits to Europe lesson plan book
Do a few lessons from Home Geography (didn't happen last year so we will try again!)
We loved reading about David Livingston from this series last year, so this year we plan on reading 3 more Christian hero biographies. (these definitely could be categorized as Character Development books as well)

Math:
Lessons are from Kathy Richardson's math books and AL Math Card Games:
Exploration Time: In the morning just before school, provide pattern blocks, unifix cubes, building blocks, tangrams, geoboards, tiles, pattern blocks, etc. for free exploration of math materials. What can you do with these materials? What did you notice? What did you have to do in order to make it? Try to observe while they are working, and sometimes make a comment about what you observe. When children need a suggestion ask, "I wonder if…." or "Do you think it would work to….?" or "Do you have another idea?," so that they feel free to decide on their own.
Ongoing Review: Spend a few minutes once a week during math lessons to practice instant recognition of number combinations. Use homemade "flashcards" with arrangements of items that can be counted (like toothpicks or buttons that can be grouped into two numbers upon closer inspection in order to quickly find the total). Hold up a card and say, "Tell me fast. How many?" Sometimes ask, "How did you know?" (Cause there is a four and a three, and that's seven) When recognizing groups of more than five easily, child will have to mentally combine the smaller groups that make up the larger ones.
.
 .
.
 .
.
Mental Math: Everyday end each lesson with 5 minutes of "living math"–verbally present interesting scenarios that required the students to do mental calculations with math concepts they had already learned.
Noah's Lessons: Pages 123-150 in Place Value, Multiplication, and Division book; Kahn Academy free online math
Faith's Lessons:
Complex Addition and Subtraction Stories (p32) Have children act out equalizing, missing addend, and comparative addition and subtraction stories.
Equalizing–Mark has six bowls, Carrie has 4. How many more will Carrie have to make to have the same number as Mark.
Missing Addend–Mark has six bowls. He needs 10. How many more does he need to get? OR Mark has 8 bowls now because he got 2 for his birthday. How many did he have before his birthday?
Comparative Subtraction–Mark has 6 bowls and Carrie has 4. How many more does Mark have than Carrie?
Race to Ten (p34) Use a 1-6 number cube, working space papers, and a "+/-" spinner. Take turns spinning to determine whether to add or subtract, and rolling to see how many counters to add or subtract. First person to reach 10 exactly wins. If there aren't enough counters to subtract what is shown on the cube, the person loses their turn. If a person reaches a number higher than 10, use another working space paper.
Writing Stories to Go With Equations (p30) Write an equation, and model how to write a corresponding word problem. Children can then try writing a word problem of their own and make a drawing to illustrate the equation (that you provide).
Writing Equations with Counting Boards (p 38) Children place counters on several counting boards, tell addition/subtraction stories, and write equations.
Number Arrangements Using Cubes (p78) Have children make cube arrangements (into a simple design) for the number of the day, and talk about what number combinations they see in the arrangement.
Describing a Number By Its Parts (p 56) You and your child both make a cube train of a specified length (pick the right size number for your child). Give the signal "snap", and both of you break your train into two parts any way you like. Take turns determining the number combination in each others hands ("3 and 2″ or "1 and 4″ for a train of 5 for example). For numbers greater than 6, say how many cubes to break off, give child time to determine the combination, and then ask, "How many?" The next level to this activity is for each person to keep one hand behind his/her back, and have your partner predict how many cubes are hidden. Then check predictions.
Plus and Minus Train (p 35) Make 2 gameboards with the outline of cube train 2o cubes long. Each player puts 20 cubes on a gameboard. The goal is to be the first to completely clear his or her board. Each player rolls a 1-6 number cube (dice) and spins a spinner with minus sign on one side and plus sign on the other to see how many cubes to add or take off. Players lose a turn if they have to add more cubes than there are spaces available.
Science/Nature Study:
Spanish:
We are meeting with Miss Maria and her family once a week to learn conversational Spanish through music and art! What a blessing! We wanted to succeed with this book but we struggled last year with it.
.
.
.
.
.
.
.
.
.
.
.
Videos:
Reading Rainbow, Moody Science Classics, BBC's Planet nature shows are what we primarily rotate through at Family Movie Night on Fun Friday. We love all 3!
Traditions and Fun Friday Projects:
Make Valentines–cards, friendship necklaces, etc.
Build a felt snowman (Daniel)
Have kids plan, set up, and hold a mini friendship tea party; practice manners and serving
Kindess Flags were a successful character development idea one year
Delivering Valentines to Someone Elderly is so so sweet
100th Day Celebration! Yay!
perspective drawing
Field trips:
Visit ponds, lagoons, and soggy places to look for playful salamanders and other signs of California Spring.
Waterfall loop hike at Mount Diablo St Park (??)
---