2016-2017 Kindergarten and 2nd Grade
Fun Theme: Easter

Seasonal Theme: Spring

Character/Habit: Helpful, Useful, Productive, Hardworking, Good Steward, Responsible
Bible: Matthew-Acts

History/Geography: Ancient Rome, Europe

Science/Nature Study: 106 Days of Creation/Nature Journals

.
Parent Study:
Art, Music, and Poetry Study: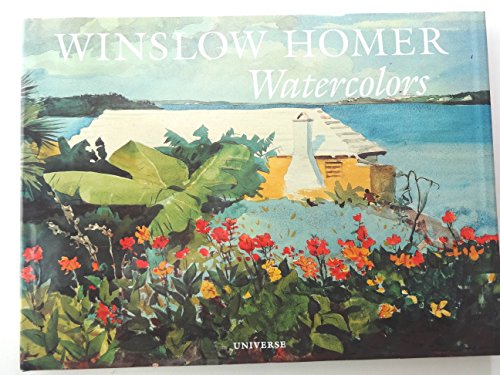 All Things Bright and Beautiful Blog
Picture study: Winslow Homer
Composer Study: Mozart
Poetry Study: Favorite Poems Old and New, A Child's Garden of Verses
Character/Habit Development:
Read Growing with the Millers
Read through the book Making Brothers and Sisters Best Friends this school year
Use Keepers and Contenders of the Faith handbooks to work on spiritual life skills, personal skills, serving, homemaking, special knowledge skills, creative skills, and recreational skills. The kids can earn badges as they complete a checklist of activities for each skill. Working on this year:

Letter Writing
Serving Family
Serving Neighbors
Gardening
Embroidery
Archery
Counted Cross Stitch
Woodworking
Scrapbooking
Teach Faith, and review with Noah, the Stewardship Street memory verses that go with each of the 7 categories of savings, and the "Go to the ant checklist" poster by Doorposts together. Refine work habits and servant attitude; have children take a walk around the house each morning to observe what needs to be done and then select their own jobs on the I Can Serve board. Pay Noah (8) and Faith (6) in dimes once a week (natural math in an everyday situation); provide coaching as needed for budgeting.
Have Noah and Faith study and write out verses from their Habit Training Bible (AKA Child Study Bible–see "Bible" studies below) in their handwriting books as behavior needs arise
Use the stories and activities from Laying Down the Rails for Children for the habit of the month during circle time
Circle Time:
Promise and Blessing Time:
Use God's promise in Philippians 2:14-16 to confess regularly over each other: "Do everything without complaining or arguing so that you may be blameless and innocent, God's children without any faults among a crooked and perverse generation, among whom you shine like stars in the world  as you hold firmly to the word of life."
Also take a minute in circle time to verbally build our children up with spoken blessings.

Awesome job, ________! You are persisting in doing good!
It makes us feel so good to work hard and finish a big job.
I noticed you have been a faithful steward over  ___________.
You are such a big help in this family!
You are shining like a star in the universe as you serve without complaining.
(With each bullet above, try to include specific examples of obedience observed in each child as well)
Prayer Time:
Today, repent. Be aware of the sins that crucified Him. Write them down…..ingratitude, unbelief, envy, pride. Feel your need for a Savior. Burn up the confessions. Feel the emancipation of salvation. You are dead to the old you. Know that your sins are no more. You are a new creation.
 Discussion Time:
Read a chapter a day together
Use Helper Assessment periodically throughout the month
Who can you help? What could you help with when you were younger? What can you help with now that you are bigger? Share memorials of God's goodness (pictures, slideshow, or movie of little helpers helping out through the years).
The Ants and the Grasshopper "Go to the ant, thou sluggard; consider her ways, and be wise." Proverbs 6:6
Work While You Work "And whatsoever ye do, do it heartily, as to the Lord, and not unto men;" Colossians 3:23, "No man can serve two masters." Matthew 6:24
Dust Under the Rug "He that is faithful in that which is least is faithful also in much." Luke 16:10
The Week of Sundays "He that loveth pleasure shall be a poor man; he that loveth wine and oil shall not be rich." Proverbs 21:17
The Sheep and the Pig (contrast with the Little Red Hen) "Two are better than one, because they have a good reward for their toil. For if they fall, one will lift up his fellow. But woe to him who is alone when he falls and has not another to lift him up!" Ecclesiastes 4:9-12
Which Loved Best? "Let us not love in word or tongue, but in deed and in truth" 1 John 3:18
Beautiful Hands "Whatsoever thy hand findeth to do, do it with all thy might." Ecclesiastes 9:10
Rebecca "

There is nothing better for a man, than that he should eat and drink, and that he should make his soul enjoy good in his labor. This also I saw, that it was from the hand of God." Ecclesiastes 2:24

King Alfred and the Cakes (scroll up a few pages) "Moreover it is required in stewards, that a man be found faithful." 1 Corinthians 4:2
For Want of a Horseshoe Nail (little duties neglected bring great downfalls)
The Husband who was to Mind the House (respect the hard work others do) "But we request of you, brethren, that you appreciate those who diligently labor among you, (especially those who have charge over you in the Lord and give you instruction!),

and that you esteem them very highly in love because of their work. Live in peace with one another." 1 Thessalonians 5:12-13

Mother Holly Do you only work if you know there will be a reward? "It is more blessed to give than to receive." Acts 20:35
Do all the good you can, by all the means you can, in all the ways you can, to all the people you can, as long as you ever can." –John Wesley
Bible/Devotions:
Early Morning: Personal time: read in a variety of Bibles and Bible Storybooks, use prayer journals and practice listening for God's voice, read Jesus Calling devotionals, pray and worship. Together time: Read Over the Edge devotional, worship acapella and with guitar, pray using the prayer wall.
School: Read and narrate stories from Matthew-Acts in my ESV Study Bible this year
Afternoon Quiet Time: Draw and write in Prayer Journals
Night: Family Bible study led by daddy
Memory Verses:
"For by grace you have been saved through faith. And this is not your own doing; it is the gift of God, not a result of works, so that no one may boast." Ephesians 2:8-9

Isaiah 61:1-4
Review previous March verses:
"I will never leave you nor forsake you.

" Hebrew 13:5
"Children obey your parents in the Lord: for this is right." Ephesians 6:1

"Whoever scorns instruction will pay for it,

but whoever respects a command is rewarded." Proverbs 13:13

"And whatsoever ye do, do it heartily, as to the Lord, and not unto men." Colossians 3:23
 Hymns:
Lovely hymns are full of more truth than many sermons (2nd and 3rd verses are often especially theologically deep), and can imprint precious truths on our hearts.
And Can It Be, That I Should Gain?
When I Survey the Wondrous Cross
We add in Chris Tomlin's chorus:
Oh the wonderful Cross, oh the wonderful Cross
Bids me come and die and find that I may truly live
Oh the wonderful Cross, oh the wonderful Cross
All who gather here by grace, draw near and bless Your name
Christ the Lord is Risen Today

Amazing Grace
Sheet Music Here
Poetry Recitation:
Love Between Brothers and Sisters
(by Isaac Watts)
Whatever brawls disturb the street,
There should be peace at home;
Where sisters dwell, and brothers meet,
Quarrels should never come.
Birds in their little nests agree;
And 'tis a shameful sight,
When children of one family
Fall out, and chide, and fight.
Hard names at first, and threat'ning words,
That are but noisy breath,
May grow to clubs and naked swords,
To murder and to death.
The devil tempts one mother's son
To rage against another:
So wicked Cain was hurry'd on
'Till he had kill'd his brother.
The wise will make their anger cool,
At least before 'tis night;
But in the bosom of a fool
It burns till morning-light.
Pardon, O Lord, our childish rage
Our little brawls remove;
That, as we grow to riper age,
Our hearts may all be love.
Handwriting:
Write for Real Life: scripture promises, written letters, Valentines cards, birthday cards, thank you cards, shopping lists, nature journal entries, prayer journal entries, His Story book, blank books, spelling words, poem hymn, or memory verse copy work.
Hand write new reading words from Pathway readers. (Faith)
Print to Cursive. (Noah)
.
.
.
.
.
.
.
.
.
Spelling: (Noah)
Noah studies, word builds, hand writes, and recites the spelling of all the new reading words from one story a week. Faith will practice working towards spelling as well this year through the same process. Noah doesn't use the Pathway Series readers as readers, but rather as a fun way to provide the words for our spelling. We love the sweet stories in these books.

Reading: (Faith)
Faith practices reading to me this year from the first books in the Pathway series.
Vocabulary:
Most new words are learned naturally in conversation and through read alouds as words in question arise, but I also have Noah look and define up a word a week in his Vocabulary (& Spelling) Notebook to learn dictionary skills and to spur a love for new words.
Literature Read Alouds:

.
History and Geography:
5 lessons a week from SCM's Matthew-Acts & Ancient Rome. Noah will either narrate readings orally or narrate in his 'His Story' sketchbook with a drawing of what he remembers.
. 
One lesson a week from SCM's Visits to Europe lesson plan book
Do a few lessons from Home Geography (didn't happen last year so we will try again!)
We loved reading about David Livingston from this series last year, so this year we plan on reading 3 more Christian hero biographies. (these definitely could be categorized as Character Development books as well)

Math:
Lessons are from Kathy Richardson's math books and AL Math Card Games:
Exploration Time: In the morning just before school, provide pattern blocks, unifix cubes, building blocks, tangrams, geoboards, tiles, pattern blocks, etc. for free exploration of math materials. What can you do with these materials? What did you notice? What did you have to do in order to make it? Try to observe while they are working, and sometimes make a comment about what you observe. When children need a suggestion ask, "I wonder if…." or "Do you think it would work to….?" or "Do you have another idea?," so that they feel free to decide on their own.
Ongoing Review: Spend a few minutes once a week during math lessons to practice instant recognition of number combinations. Use homemade "flashcards" with arrangements of items that can be counted (like toothpicks or buttons that can be grouped into two numbers upon closer inspection in order to quickly find the total). Hold up a card and say, "Tell me fast. How many?" Sometimes ask, "How did you know?" (Cause there is a four and a three, and that's seven) When recognizing groups of more than five easily, child will have to mentally combine the smaller groups that make up the larger ones.
.
 .
.
 .
.
Mental Math: Everyday end each lesson with 5 minutes of "living math"–verbally present interesting scenarios that required the students to do mental calculations with math concepts they have already learned.
Noah's Lessons: Pages 123-150 in Place Value, Multiplication, and Division book; Kahn Academy free online math; Multiplication Math Card Games
Faith's Lessons:
Just as Noah did in Kinder, Faith has been working on a "Number Book," which is simply a small blank book in which she records addition and subtraction facts for numbers 4-10. For example, on the "7" page, she has recorded 0+7, 2+5, 3+4, 1+6, and has drawn pictures or cubes or any type of counter to represent the equations. As far as addition facts go, her book is pretty much completed at this point, but she still needs lots more hands on practice for memorizing the facts. So after each hands on addition lesson for the day, I ask her to refer back to her Number Book to confirm whether her new (or not so new) discovery (like 2+5=7), has been recorded yet. Even if that particular addition fact has already been recorded, she is getting much needed review by looking back in her book, and she often gets the chance to see a new variation of the same fact (maybe 2+5=7 is a number shape this time, or a cube train, or hand drawn animals, etc.; lots of variation helps kids think flexibly about numbers). I think learning addition and subtraction simply with hands on manipulatives and a blank book can really result in an invested math experience as kids learn to investigate and record their own research.
Number Shape Arrangements (p 87)
Put out several shape cards (we do just one number at a time). Children arrange counters of two colors on the shape card to make different addition combinations, and then record their discoveries with written equations and colored pencil drawings (we do a blank book instead of a worksheet). For subtraction, children fill the whole shape with one color and then take off some (the resulting empty squares of number shapes are helpful for young kids trying to grasp the concepts of subtraction).
Go to the Dump (p.24 in MCG)) Repetition for memorizing facts to 10 (addition and subtraction)
Complex Addition and Subtraction Stories (p32) Have children act out equalizing, missing addend, and comparative addition and subtraction stories.
Equalizing–Mark has six bowls, Carrie has 4. How many more will Carrie have to make to have the same number as Mark.
Missing Addend–Mark has six bowls. He needs 10. How many more does he need to get? OR Mark has 8 bowls now because he got 2 for his birthday. How many did he have before his birthday?
Comparative Subtraction–Mark has 6 bowls and Carrie has 4. How many more does Mark have than Carrie?
Race to Ten (p34) Use a 1-6 number cube, working space papers, and a "+/-" spinner. Take turns spinning to determine whether to add or subtract, and rolling to see how many counters to add or subtract. First person to reach 10 exactly wins. If there aren't enough counters to subtract what is shown on the cube, the person loses their turn. If a person reaches a number higher than 10, use another working space paper.
Writing Stories to Go With Equations (p30) Write an equation, and model how to write a corresponding word problem. Children can then try writing a word problem of their own and make a drawing to illustrate the equation (that you provide).
Number Arrangements Using Cubes (p78) Have children make cube arrangements (into a simple design) for the number of the day, and talk about what number combinations they see in the arrangement.
Describing a Number By Its Parts (p 56) You and your child both make a cube train of a specified length (pick the right size number for your child). Give the signal "snap", and both of you break your train into two parts any way you like. Take turns determining the number combination in each others hands ("3 and 2″ or "1 and 4″ for a train of 5 for example). For numbers greater than 6, say how many cubes to break off, give child time to determine the combination, and then ask, "How many?" The next level to this activity is for each person to keep one hand behind his/her back, and have your partner predict how many cubes are hidden. Then check predictions.
Plus and Minus Train (p 35) Make 2 game boards with the outline of cube train 2o cubes long. Each player puts 20 cubes on a game board. The goal is to be the first to completely clear his or her board. Each player rolls a 1-6 number cube (dice) and spins a spinner with minus sign on one side and plus sign on the other to see how many cubes to add or take off. Players lose a turn if they have to add more cubes than there are spaces available.
Science/Nature Study:
Spanish:
We are meeting with Miss Maria and her family once a week to learn conversational Spanish through music and art! What a blessing! We wanted to succeed with this book but we struggled last year with it.
.
.
.
.
.
.
.
.
.
.
.
Videos:
Reading Rainbow, Moody Science Classics, BBC's Planet nature shows are what we primarily rotate through at Family Movie Night on Fun Friday. We love all 3!
Traditions and Fun Friday Projects:
Chalk Pastel Birds Nest
Make spring cleaning a family effort as we practice being helpers and learn new life skills!
Observe and draw spring buds opening
Plan a Family Passover Seder 
Make an Easter Garden Basket and use it during a family worship night on Good Friday. We put in a clay tomb, a cross made of sticks, symbolic objects (butterfly, birds eggs), a path, tea lights, and sometimes little woodland bunnies just for fun.
Help out in the neighborhood
Field trips:
Visit ponds, lagoons, and soggy places to look for playful salamanders and other signs of California Spring.
Waterfall loop hike at Mount Diablo St Park (??)
Look for frog eggs at Round Valley creek in Brentwood
Find ephemeral waterfalls in various hiking spots such as Castle Rock
Find daffodils and other signs of spring!
---