2017-2018 * Preschool – Daniel * 1st Grade – Faith * 3rd Grade – Noah
.
Fun Theme: Christmas

Seasonal Theme: Winter
Character/Habit: Obedience, Worship

Bible: Galatians

History/Geography: Middle Ages/Oceania

Science/Nature Study: 106 Days of Creation/Nature Journals
.
Parent Study:
.
Art, Music, and Poetry Study:
Picture study:
Leonardo Da Vinci
Music Study:
Opera
Poetry Study:
Favorite Poems Old and New
Book list:
The Barefoot Book of Stories from the Opera
Pet of the Met by Lydia and Don Freeman
The Classical Child at the Opera by Anastasi Mavrides
A Child's History of Art by Hillyer and Huey
Leonardo da Vinci by Diane Stanley
Leonardo Da Vinci: The Genius Who Defined the Renaissance by John Phillips
Leonardo Da Vinci: Artist, Inventor and Scientist by F. Romei
Leonardo and the Flying Boy by Laurence Anholt
Leonardo: Beautiful Dreamer by Robert Byrd
Leonardo da Vinci for Kids by Janis Herbert
Uh-Oh, Leonardo! by Robert Sabuda
Film- Leonardo: A Dream of Flight (Inventors Specials)
Leonardo da Vinci by Mike Venezia
Katie and the Mona Lisa by James Mayhew
.
Character/Habit Development: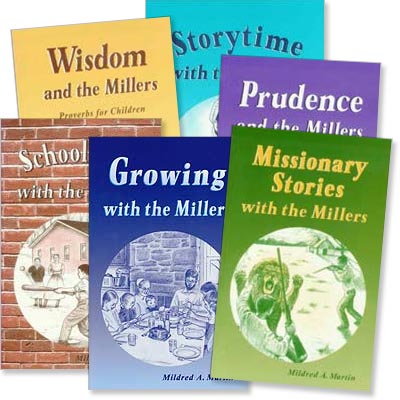 .
Circle Time/Family Time:
Blessing and Promise Time:
Sing a song of blessing over my children; my kids LOVE this Aaronic Benediciton (alternatively or additionally, this song could be played at bedtime).
Stand on Ephesians 6:1, "Children obey your parents,"  for ourselves and any other children who come to mind. Take time to speak a blessing, celebrate progress, and encourage more of the same behavior by speaking over our children:

________ is such an obedient boy/girl.
I really appreciate how quickly you obey, ________.
God is pleased with such immediate obedience, ________.
Thank you for remembering my instructions, ________ . They will be a garland to grace your head and a chain to adorn your neck.
Thank you for obeying, ________; it sure makes life easier for all of us when we obey.
(With each bullet above, try to include specific examples of obedience observed of each child as well)
Prayer Time
Use our Prayer Wall to help us pray for current/urgent needs (on the chalkboard), as well as our family (slips of paper with all the promises we have stood on over the years), the world (slips of paper with the names of the countries we have studied in geography so far), and our loved ones (slips of paper with the names of friends and extended family).
Print out and pray these parent prayers and scriptures for obedience this month, and the kids prayers too.
Use Instructions in Righteousness to help identify areas of persistant sin/disobedience (and its suggestions for rewards and punishments).
Sharing Time:
Share personal stories of experience with obedience or disobedience.
What are you tempted to disobey about? Ask God for help together.
Share about our most memorable personal encounters with God in worship.
Discussion Time:
Read these stories, poems, & quotes/do the activities, and then start a discussion.
Obedience defined: Responding to the wishes of God, parents, and others in authority.
Do some obedience drills with multi-step instructions (please wash your hands, get a baby cup and fill it with water, choose a snack for the baby and cut it up, then leave it all at his highchair). Assess promptness, attitude, and thoroughness.
Create an obstacle course, blindold children, and lead them through using only your voice of instruction.
Tangibly reward obedience to poignantly illustrate our memory verse Eph. 6:1-3; most of all pray that that God will reward their obedience and that our children will have eyes to see His rewards
Take an obedience test several times during the month
Slowly savor thoughtful ideas, poems, and stories about obedience; read and discuss one a day:
"Therefore to him that knoweth to do good, and doeth it not, to him it is sin" (James 4:17) Sometimes the problem is not in what we do, but in what don't do.
2 Cor. 10:5 Even our thoughts need to be obedient.
Bible/Devotions:
Early Morning: Personal time: read in a variety of Bibles and Bible Storybooks, use prayer journals and practice listening for God's voice, study in the Child Training Bible and Virtue Training Bible, do personal prayer and worship.  Together time: worship acapella and with guitar, pray with (or without) the prayer wall, narrate Bible readings (per curriculum).
Night: Family Bible study led by daddy
.
Memory Verses:
1 Corinthians chapter 13
Also we will review all verses from previous Decembers:
"And I will give you a new heart, and a new spirit I will put within you. And I will remove the heart of stone from your flesh and give you a heart of flesh. And I will put my Spirit within you, and cause you to walk in my statutes and be careful to obey my rules."

Ezekiel 36:26-27

"Children, obey your parents in the Lord, for this is right. 'Honor your father and mother' – which is the first commandment with a promise – 'That it may go well with you and that you may enjoy long life on
earth.' " Ephesians 6:1-3
"Draw near to God, and He will draw near to you." James 4:8
"For God so loved the world that He gave His only begotten Son, that whosoever believes in Him shall not perish, but have everlasting life." John 3:16
"For unto us a child is born , unto us a son is given : and the government shall be upon his shoulder: and his name shall be called Wonderful, Counselor , The mighty God, The everlasting Father, The Prince of Peace. "  Isaiah 9:6
Stewardship Street verses
.
 Hymns:
Like a River Glorious
For the Beauty of the Earth
Bringing in the Sheaves
.
Poetry Recitation:
The Whole Duty of Children

A child should always say what's true
 And speak when he is spoken to,
 And behave mannerly at table;
 At least as far as he is able.
.
Handwriting:
Write for Real Life: written letters, birthday cards, thank you cards, shopping lists, nature journal entries, prayer journal entries, His Story book, blank books/story writing, spelling words, poem or memory verse copy work, copying verses from the Child Training Bible and Virtue Training Bible.
Print to Cursive. (Noah and Faith)
Daniel will practice his letters on our little black chalkboards from Handwriting without Tears

.
.
.
.
Spelling/Language/Story Crafting:
Faith studies, word builds, hand writes, and then recites the spelling of all new reading words from one Pathway Reader story a week. Noah does prepared dictation using classic literature selections in the curriculum Spelling Wisdom, and language lessons in Using Language Well.
.
.
.
.
.
Noah and Faith have fun with creative writing using these story starters once or twice a month.
.
Reading:
Once a week, Noah uses the Pathway Readers to practice prosody; Faith uses them for reading practice. The readers also provide spelling words for Faith (preparing her to switch to prepared dictation in 3rd grade). Daniel uses our Lauri alphabet puzzle to sound out (reading) and word build (spelling) three letter word.
.
.
.
.
Vocabulary:
Most words are learned naturally in conversation and during read alouds as words in question arise, but I also have Noah and Faith look up one word, any word of choice, once a week in the Noah Websters 1828 Dictionary and write out the definition in their vocabulary notebooks.
.
Literature Read Alouds:
Also see "Christmas" themed picture books in "Literature Read Alouds" of previous December lesson plans.

A Tree for Peter is a favorite Christmas read aloud here!
.
Marvellous Blue Mouse by Christopher Manson
Two Travelers by Christopher Manson
Tournament of Knights by Joe Lasker
Sailor Who Captured the Sea by Deborah Lattimore
Black Fox of Lorne by Marguerite De Angeli
Otto of the Silver Hand by Howard Pyle
Barefoot Book of Knights
Barefoot Book of Princesses
History and Geography:
5 lessons a week from SCM's Middle Ages, Renaissance, Reformation, & Epistles history curriculum. Noah and Faith will typically narrate readings orally, but also narrate in their 'His Story' sketchbooks with drawings every once in awhile. 1 lesson a week from SCM's Visits to South America and Central America geography curriculum.
.
.
.
.
History Curriculum Manual and Spine:
Living Book List:
Vikings by John D. Clare
Viking Town by Jacqueline Morley
Story of Roland by James Baldwin
Knights and Castles and Feudal Life by Walter Buehr
Duke and the Peasant: Life in the Middle Ages by Sister Wendy Beckett
Middle Ages by Gloria and Oriol Verges
How Would you Survive the Middle Ages? by Fiona Macdonald
Castle, Abbey, and Town by Irma Black
Medieval Life by Andrew Langley
Days of Knights and Damsels by Laurie Carlson
Knights and Castles; 50 Hands on Activities by Avery Hart
Medieval Cookbook by Maggie Black
True Book of Knights by John Lewellen
Knights in Shining Armor by Gail Gibbons
If you Lived in the Days of the Knights by Ann McGovern
Armor Book  by Micheal Berenstain
Illustrated Book of Knights by Jack Coggins
Knights in Armor by John Clare
Knights in Armor Paper Dolls by Dover
Coat of Arms by Catherine Daly-Weir
The Tower of London by Leonard Fisher
William the Conqueror by Thomas B. Costain
.
Geography Curriculum Manual, Spines, and Prayer Manual:
.
Living Book List:
Herbert: The Story of a Brave Sea Dog by Robyn Belton
.
Math:
Daniel's Exploration Time: In the morning just before school, provide pattern blocks, unifix cubes, building blocks, tangrams, geoboards, tiles, pattern blocks, etc. for free exploration of math materials. What can you do with these materials? What did you notice? What did you have to do in order to make it? Try to observe while they are working, and sometimes make a comment about what you observe. When children need a suggestion ask, "I wonder if…." or "Do you think it would work to….?" or "Do you have another idea?," so that they feel free to decide on their own.
Spend a few minutes once a week using "flashcards" with arrangements of items that can be counted (like toothpicks or buttons that can be grouped into two numbers upon closer inspection in order to quickly find the total). Count blueberries and grapes and other food at the table often.
.
.
.
.
.
Mental Math for Noah and Faith: Everyday try to work in 5 minutes of "living math"–verbally present interesting scenarios that require students to do mental calculations with math concepts they have already learned.
Noah's Lessons: Multiplication and Division book, Your Business, Kahn Academy, and an occasional Math Card Game. He will be learning his multiplication table and practicing addition and subtraction.
Faith's Lessons:
Place Value lessons in Book #3 by Kathy Richardson–learning to regroup by 10's.
Review Faith's homemade subtraction book
Make fact family houses
Games:
Telling Time tell time with clock cards, clock face and hands print out
Money set out an amount of money in quarters, have Faith exchange it for dimes and nickels and vice versa

To One Hundred (p. 26) Make a stock pile of 5's and 10's cards. Player take the top card and enters that number of beads on his abacus. Players take turns adding by 5's and 10's until someone reaches 100 exactly. Variation: Use a hundreds chart instead of an abacus.
Addition War (p. 39) Using about 40 1-9 numeral cards, deal the cards out evenly. Players take the top two cards from their stacks, set them face up, add them together, and say the sum aloud. The player with the higher sum takes all four cards. Equal sums means war and each player places two extra cards face down, and then places two more face up to add together. The higher sum takes all the cards.
Showing a Number On Various Manipulatives Use an abacus, place value cards, unifix cubes, and a hundreds chart to show a number like 37 or 56 or 94 on various manipulatives.
Corners (p.29) Practice sums totaling a multiple of 5 with Corners Cards
Go to the Dump (p.24) Repetition for memorizing facts to 10 (addition and subtraction)
Showing a Number On Various Manipulatives Use an abacus, place value cards, unifix cubes, and a hundreds chart to show a number like 37 or 56 or 94 on various manipulatives.
Extra: Download and print open ended math questions to use as time allows. Ask Faith to provide as many answers as she can.

Daniel's Lessons:
Week 1  Hunt for It (p. 38)

Materials: counters, 5-6 bowls/margarine tubs, dot cubes (dice, or make your own) or numeral cubes (make your own) with quantities at your child's level (1-6 or 4-9 or 7-12 for example) Lesson: Hide various sets of counters under five or six bowls. Name a number and have children hunt for that number, lifting one bowl at a time. Children say whether each number they find is "more" or "less" than the one named. Instead of naming a number, you could also provide a dot cube or numeral cube to teach recognizing quantities and reading numerals. Extension: Have children write the number of counters that were hidden.
Week 2 Shape Puzzles (p. 60)
Materials: unifix cubes, shape puzzles Lesson: The children estimate how many cubes will fit in a shape puzzle and then check to see how many cubes fit in the shape puzzle. Extension: Children can write the numerals down when they check each puzzle. Increase the size of the shape puzzle for children ready to work with large numbers.
Week 3 How Many Ways? (p. 100)
Materials: Various patterning objects (small colored square papers, buttons, unifix cubes, seashells, etc. Markers or crayons, and glue. Lesson: Give the children a pattern such as AABB, ABC, AAB, etc. Have them work to see how many different ways they can show that pattern using their choice of objects. Glue the objects down or copy the pattern down with markers or crayons. Make a chart/display of all the ways they came up with.
Week 4 Spin and Peek (p. 150)

Materials: Counters, eight or nine bowls, more/less spinner (use a spinner you already own, cover one half with paper labeled "More" and one half with paper labeled "Less") Lesson: Played like concentration. Lift a bowl, count the counters, spin the more/less spinner to see if he or she should look for a bowl with more counters or less counters than the first bowl. If he or she finds it, take those two bowls out of the game. Play until all bowls are out of the game.
.
Science/Nature Study:
.
.
.
.
Spanish:
Spanish class with Miss Maria
.
Videos:
On Fun Fridays, we do family movie night, and love to watch Moody Science videos, Reading Rainbow, Bill Nye, BBC's Planet earth and The Blue Planet, Shirley Temple, Little House on the Prairie (the mild episodes), the Sound of Music, and other (mild) family movies from Netflix! I usually preview movies and decide if they are wholesome and mild enough for my sensitive kiddos. We still often need to use the fast forward button though! 🙂
.
Traditions and Fun Friday Projects:
Draw and label Armor of God as described in Ephesians 6:10-18
We are really excited to do a Christmas Caroling Party with a group of neighbors and friends this year to teach our kids to be salt and light in our neighborhoods. Families attending are praying Isaiah 61:1-4 over each other, practicing a list of Christmas hymns at home, and then gathering to mingle over treats and hot drinks (with neighbors too) after caroling door to door. God has definitely grown this little family tradition! I am thrilled!!
We have been doing a Happy Birthday Baby Jesus Party (usually just us) each year.
Have the children wrap a small toy of their own and bring to school to do a gift exchange. Talk about giving. Have a "cake" with candles for baby Jesus, sing happy birthday, wear party hats, etc. Give a small swaddled baby Jesus wrapped up in a gift box for each child to take home with a gift tag: To Noah, Jesus is my gift to you. Love, God
Make baby Jesus a blanket (still trying to do this after 5 years now! Haha)
Have kids make a Christmas Wish List as a keepsake
Find or make an ornament that depicts what God has done in the past year for the family, or for each individual (so kids have their own set to take when grown).
Have a neighbor over for Christmas tea
Shepherds Pouches have been a meaningful way to help our kids earn money for a Samaritans Purse catalog gift.
Make a manger and a baby Jesus to put under the Christmas tree; nurture some stolen moments of fascination and worship of the newborn King with the littlest in the family
Field trips:
Ice skating
Movie: The Star
Live nativity in Redwood City