2017-2018 * Preschool – Daniel * 1st Grade – Faith * 3rd Grade – Noah
.
Fun Theme: Gardening

Seasonal Theme: Spring
Character/Habit: Contentment

Bible: 1 Corinthians

History/Geography: Renaissance/Central America

Science/Nature Study: 106 Days of Creation/Nature Journals
.
Parent Study:
.
Art, Music, and Poetry Study:
Picture study:
Michelangelo (and other  high art of the Renaissance)
Music Study:
Renaissance Masterpieces CD
Poetry Study:
Favorite Poems Old and New
Book list:
Sister Wendy's 1,000 Masterpieces
.
Character/Habit Development: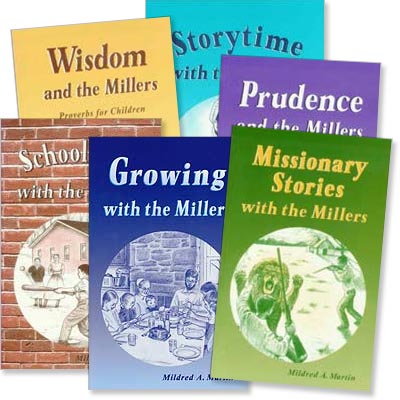 .
Circle Time/Family Time:
Blessing and Promise Time:
Sing a song of blessing over my children; my kids LOVE this Aaronic Benediciton (alternatively or additionally, this song could be played at bedtime).
Stand on 1 Timothy 6:8 "But if we have food and clothing, we will be content with that." Take time to speak a blessing, celebrate progress, and encourage their behavior by speaking over our children:

 ________ is a girl/boy who says "no" to wanting more things. He/she is content with ________.
What a wise girl/boy ________ is to not crave more ________.
How blessed it is to have a girl/boy who shares rather than keeping his/her things just for him/herself
Prayer Time
Use our Prayer Wall to help us pray for current/urgent needs (on the chalkboard), as well as our family (slips of paper with all the promises we have stood on over the years), the world (slips of paper with the names of the countries we have studied in geography so far), and our loved ones (slips of paper with the names of friends and extended family).
Print out and pray these parent prayers and scriptures for contentment this month, and the kids prayers too.
Use Instructions in Righteousness to help identify areas of persistant sin/selfishness (and its suggestions for rewards and punishments).
Sharing Time:
Share personal stories of experience about contentment or discontentment.
What are you tempted to be discontented about? Ask God for help together.
Discussion Time:
Read these stories, poems, & quotes/do the activities, and then start a discussion.
Contentment defined: Satisfied; happily restful or peaceful; not covetous; having a mind at peace
Philippians 4:12-13 "… I have learned the secret of being content in any and every situation, whether well fed or hungry, whether living in plenty or in want. I can do everything through Him who gives me strength." 1 Timothy 6:6 "I choose to be godly and content with what I have." 1 Timothy 6:8 "But if we have food and clothing, we will be content with that."

If you could change your life so far, what would you change?

Circumstances do not make us what we are; they merely reveal the kind of person that we are already. The anger, selfishness, impatience and unforgiving spirit are what we are really like on the inside and serve to highlight how much we are in need of God's mercy and grace so that He can change us to be more like Christ
Make lists: "I wish I had more….",  "I am thankful that God has given me…" How would you feel if you could get what you wanted all of the time? Would that change the way you feel about the things you wanted?
Read Philippians 4:11-13. Try blowing up a balloon with holes. This is like us doing things in our own strength – we will never be content. Try blowing up a balloon without holes. This is like us doing things in Christ's strength.
Discontentment stems from selfishness. Thinking of others leads to contentment. Make a list of how you could think of each sibling more.
You have so that you can give away. What has God given you? How can you use it for others?
What would you do with your money if you were worth 61 billion dollars like Bill Gates?
The Discontented Pig (in The Moral Compass)
Let's say you are carrying a pile of three books, and you are unhappy because they are heavy. Then I put one more book on the pile, so you are even more unhappy. If I take one book off the pile, and you are back to three books like you had at the beginning, how would you feel? If nothing actually changes, than can you really be happy in the same situation that made you unhappy before? So does happiness depend on your experiences? Do you think something can make you unhappy sometimes and make you happy other times? Is happiness an attitude, a way you think about something? Can you choose to be happy? Contentment is basically a matter of perspective and therefore something that can be learned. "I have learned in whatever state I am, to be content" Paul says. (Philippians 4:11)
Bible/Devotions:
Early Morning: Personal time: read in a variety of Bibles and Bible Storybooks, use prayer journals and practice listening for God's voice, study in the Child Training Bible and Virtue Training Bible, do personal prayer and worship.  Together time: worship acapella and with guitar, pray with (or without) the prayer wall, narrate Bible readings (per curriculum).
Night: Family Bible study led by daddy
.
Memory Verses:
1 Corinthians chapter 13
Also we will review all verses from previous Aprils:
1 Peter 5:8 "Be self-controlled and alert. Your enemy the devil prowls around looking for someone to devour."
1 Peter 3:10 "For, 'Whoever would love life and see good days must keep his tongue from evil and his lips from deceitful speech.' "
"I have been crucified with Christ and I no longer live, but Christ lives in me.." Galatians 2:20
"Now faith is the substance of things hoped for, the evidence of things not seen." Hebrews 11:1

"I am the resurrection and the life. He who believes in Me, though he may die, he shall live.

 And whoever lives and believes in Me shall never die." John 11:25-26
.
 Hymns:
Holy, Holy, Holy!
Sheet Music Here
.
Poetry Recitation:
The Woodpecker
by Elizabeth Madox Roberts
The woodpecker pecked out a little round hole
And made him a house in the telephone pole.
One day when I watched he poked out his head,
And he had on a hood and a collar of red.
When the streams of rain pour out of the sky,
And the sparkles of lightning go flashing by,
And the big, big wheels of thunder roll,
He can snuggle back in the telephone pole.
.
Handwriting:
Write for Real Life: written letters, birthday cards, thank you cards, shopping lists, nature journal entries, prayer journal entries, His Story book, blank books/story writing, spelling words, poem or memory verse copy work, copying verses from the Child Training Bible and Virtue Training Bible.
Print to Cursive. (Noah and Faith)
Daniel will practice his letters on our little black chalkboards from Handwriting without Tears

.
.
.
.
Spelling/Language/Story Crafting:
Faith studies, word builds, hand writes, and then recites the spelling of all new reading words from one Pathway Reader story a week. Noah does prepared dictation using classic literature selections in the curriculum Spelling Wisdom, and language lessons in Using Language Well.
.
.
.
.
.
Noah and Faith have fun with creative writing using these story starters once or twice a month.
.
Reading:
Once a week, Noah uses the Pathway Readers to practice prosody; Faith uses them for reading practice. The readers also provide spelling words for Faith (preparing her to switch to prepared dictation in 3rd grade). Daniel uses our Lauri alphabet puzzle to sound out (reading) and word build (spelling) three letter word.
.
.
.
.
Vocabulary:
Most words are learned naturally in conversation and during read alouds as words in question arise, but I also have Noah and Faith look up one word, any word of choice, once a week in the Noah Websters 1828 Dictionary and write out the definition in their vocabulary notebooks.
.
Literature Read Alouds:
Also see "Christmas" themed picture books in "Literature Read Alouds" of previous December lesson plans.

.
Dick Wittington and His Cat
Trailblazer books – Medics and Missionaries
History and Geography:
5 lessons a week from SCM's Middle Ages, Renaissance, Reformation, & Epistles history curriculum. Noah and Faith will typically narrate readings orally, but also narrate in their 'His Story' sketchbooks with drawings every once in awhile. 1 lesson a week from SCM's Visits to South America and Central America geography curriculum.
.
.
.
.
History Curriculum Manual and Spine:
Living Book List:
A travel guide to Renaissance Florence / James Barter
Follow the dream : the story of Christopher Columbus / by Peter Sis
The Columbus story / Pictures by Leo Politi
The voyages of Christopher Columbus / John D. Clare, editor
All pigs on deck : Christopher Columbus's second marvelous voyage / by Laura Fischetto ; illustrated by Letizia Galli
A Renaissance town / Jacqueline Morley, Mark Pepp
Columbus / Ingri & Edgar Parin d'Aulaire
Joan of Arc / by Shana Corey ; illustrated by Dan Andreasen
Joan of Arc / Josephine Poole ; illustrated by Angela Barrett ; research by Vincent Helyas
Joan of Arc / by Nancy Wilson Ross
The Renaissance / [illustrated by] Carme Peris ; [written by] Glòria & Oriol Vergés
Long ago in Florence; the story of the della Robbia sculpture. Drawings by Mamoru Funai
Galleys and galleons / written and illustrated by Walter Buehr
Prince Henry the Navigator by Leonard Fisher
In 1492 by Marzollo, Jean
Italian Renaissance by John D Clare
Joan of Arc by Diane Stanley
Johann Gutenberg and the Amazing Printing Press by Koscielniak, Bruce
The log of Christopher Columbus' First Voyage to America in 1492 by Christopher Columbus
A Picture Book of Christopher Coumbus by David Adler
Ship by David Macaulay
.
Geography Curriculum Manual, Spines, and Prayer Manual:
.
Living Book List:
They put out to sea ; the story of the map / written and illustrated by Roger Duvoisin
Elena's story / Nancy Shaw ; illustrated by Kristina Rodanas
Hands of the Rainforest: The Embera People of Panama by Rachel Crandell
A Mango in the Hand: A Story Told Through Proverbs by Antonio Sacre
.
Math:
Daniel's Exploration Time: In the morning just before school, provide pattern blocks, unifix cubes, building blocks, tangrams, geoboards, tiles, pattern blocks, etc. for free exploration of math materials. What can you do with these materials? What did you notice? What did you have to do in order to make it? Try to observe while they are working, and sometimes make a comment about what you observe. When children need a suggestion ask, "I wonder if…." or "Do you think it would work to….?" or "Do you have another idea?," so that they feel free to decide on their own.
Spend a few minutes once a week using "flashcards" with arrangements of items that can be counted (like toothpicks or buttons that can be grouped into two numbers upon closer inspection in order to quickly find the total). Count blueberries and grapes and other food at the table often.
.
.
.
.
.
Mental Math for Noah and Faith: Everyday try to work in 5 minutes of "living math"–verbally present interesting scenarios that require students to do mental calculations with math concepts they have already learned.
Noah's Lessons: Multiplication and Division book, Your Business book, Kahn Academy, and an occasional Math Card Game. He will be learning his multiplication table and practicing addition and subtraction.
Faith's Lessons:
Place Value lessons in Book #3 by Kathy Richardson–learning to regroup by 10's.
Review Faith's homemade subtraction book
Games:
Corners (p.29) Practice sums totaling a multiple of 5 with Corners Cards
Oleson's Store – Play Little House on the Prairie store using lots of money math
Khan Academy
Extra: Download and print open ended math questions to use as time allows. Ask Faith to provide as many answers as she can.

Daniel's Lessons:
Week 1  Counting Boards: Changing Numbers (p. 173)
Children will practice changing one number of objects to another. First, lay out several duplicate storyboards (several sheets of paper with a simple picture of a two lane road for example where unifix cubes represent cars driving down the road). Place a different number of "cars" driving down the road on each storyboard. Have children label each picture with the correct numeral (either write numbers on a small squares of paper or use numeral cards). Leave the cubes in place, and have children remove the number cards, mix them up, and put each in a different position than before. Now the cubes do not match their number labels. Children now adjust the number of cubes on the boards to match the newly placed numbers
Week 2 Shape Puzzles (p. 60)
Materials: unifix cubes, shape puzzles Lesson: The children estimate how many cubes will fit in a shape puzzle and then check to see how many cubes fit in the shape puzzle. Extension: Children can write the numerals down when they check each puzzle. Increase the size of the shape puzzle for children ready to work with large numbers.
Week 3 How Many Ways? (p. 100)
Materials: Various patterning objects (small colored square papers, buttons, unifix cubes, seashells, etc. Markers or crayons, and glue. Lesson: Give the children a pattern such as AABB, ABC, AAB, etc. Have them work to see how many different ways they can show that pattern using their choice of objects. Glue the objects down or copy the pattern down with markers or crayons. Make a chart/display of all the ways they came up with.
Week 4 Spin and Peek (p. 150)

Materials: Counters, eight or nine bowls, more/less spinner (use a spinner you already own, cover one half with paper labeled "More" and one half with paper labeled "Less") Lesson: Played like concentration. Lift a bowl, count the counters, spin the more/less spinner to see if he or she should look for a bowl with more counters or less counters than the first bowl. If he or she finds it, take those two bowls out of the game. Play until all bowls are out of the game.
.
Science/Nature Study:
.
.
.
.
Spanish:
Spanish class with Miss Maria
.
Videos:
On Fun Fridays, we do family movie night, and love to watch Moody Science videos, Reading Rainbow, Bill Nye, BBC's Planet earth and The Blue Planet, Shirley Temple, Little House on the Prairie (the mild episodes), the Sound of Music, and other (mild) family movies from Netflix! I usually preview movies and decide if they are wholesome and mild enough for my sensitive kiddos. We still often need to use the fast forward button though! 🙂
.
Traditions and Fun Friday Projects:
Make Bird Nests
Use grid paper to draw a Celtic Cross
Plant and Paint Sunflowers–a 'Directed Painting'

Plan and Plant a Garden
Work on our Easter Garden Basket
Fieldtrips:
Look for tadpoles at Round Valley Creek or Castle Rock
Look for newt eggs at Briones