2017-2018 * Preschool – Daniel * 1st Grade – Faith * 3rd Grade – Noah
.
Fun Theme: Bugs and Butterflies

Seasonal Theme: Spring and Mothers Day

Character/Habit: Contentment

Bible: 1 Corinthians

History/Geography: Renaissance/Central America

Science/Nature Study: 106 Days of Creation/Nature Journals
.
Parent Study:
.
Art, Music, and Poetry Study:
Picture study:
Michelangelo (and other  high art of the Renaissance)
Music Study:
Renaissance Masterpieces CD
Poetry Study:
Favorite Poems Old and New
Book list:
Michelangelo / written and illustrated by Mike Venezia
Michelangelo's surprise / Tony Parillo
Michelangelo / Diane Stanley
.
Character/Habit Development: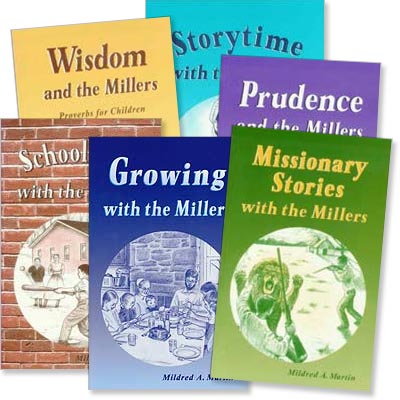 .
Circle Time/Family Time:
Blessing and Promise Time:
Sing a song of blessing over my children; my kids LOVE this Aaronic Benediciton (alternatively or additionally, this song could be played at bedtime).
Stand on Philippians 4:5 "Let your gentleness be evident to all. The Lord is near." Take time to speak a blessing, celebrate progress, and encourage their behavior by speaking over our children:
I know you are gentle, _________. You have such kind and tender hands.
I know you are gentle, _________, because you use such kind words.
_________ is a gentle boy/girl.
Thank you, ________. We all appreciate it when you are gentle.
You have gentle hands, just like Jesus!
Gentleness is a quality I admire so much.
Prayer Time
Use our Prayer Wall to help us pray for current/urgent needs (on the chalkboard), as well as our family (slips of paper with all the promises we have stood on over the years), the world (slips of paper with the names of the countries we have studied in geography so far), and our loved ones (slips of paper with the names of friends and extended family).
Print out and pray these parent prayers and scriptures for contentment this month, and the kids prayers too.
Use Instructions in Righteousness to help identify areas of persistant sin (and its suggestions for rewards and punishments).
Sharing Time:
Share personal stories of experience about giving or receiving gentle behavior and harsh behavior.
What are you tempted to be harsh about? Ask God for help together.
Discussion Time:
Read these stories, poems, & quotes/do the activities, and then start a discussion.
Gentle defined: Patient and kind help or disposition; mild and peaceable behavior; soothing, not harsh.
What people in the Bible illustrate gentleness? Tell how.
Use some of these philosophical questions to start a discussion

Post a growing list on the fridge of "Warm Fuzzies" (gentle words) and Cold Pricklies (harsh or unpeaceable words) that are spoken/heard in the home throughout the month.
Read some of Making Brothers and Sisters Best Friends each morning
Role play each element of this verse in two different ways: 1 Corinthians 13:5 "[Love] is not rude, it is not self-seeking, it is not easily angered, it keeps no record of wrongs." Record on video for fun.
Get some blankies. Practice gentle words, tones, and expressions. Show how a warm gentle attitude is like wrapping others in a soft blankie. Next compare how harsh words, tones, and expressions feel like a burlap wrap. Challenge children to wrap their interactions with others in a warm gentle attitude.
A critical eye can contribute to less than gentle ways. However, the closer we get to God the less we see of others' faults (especially those in our own family) and the more we see the condition of our own sinful hearts. Isaiah 64:6 tells us that "All our righteousnesses are as filthy rags."
Bible/Devotions:
Early Morning: Personal time: read in a variety of Bibles and Bible Storybooks, use prayer journals and practice listening for God's voice, study in the Child Training Bible and Virtue Training Bible, do personal prayer and worship.  Together time: worship acapella and with guitar, pray with (or without) the prayer wall, narrate Bible readings (per curriculum).
Night: Family Bible study led by daddy
.
Memory Verses:
Proverbs 15:1 "A gentle answer turns away wrath, but a harsh word stirs up anger."
Also we will review all verses from previous Mays:
Proverbs 25:11 A word fitly spoken is like apples of gold in a setting of silver.
Proverbs 16:24 Pleasant words are as an honeycomb, sweet to the soul, and health to the bones.

Psalm 103:1-5 Bless the

Lord

, O my soul,

and all that is within me,

bless his holy name!

Bless the

Lord

, O my soul,

and forget not all his benefits,

who forgives all your iniquity,

who heals all your diseases,

who redeems your life from the pit,

who crowns you with steadfast love and mercy,

who satisfies you with good

so that your youth is renewed like the eagle's.

"My heart leaps for joy and with my song I praise Him. " Psalms 28:7
"…the joy of the Lord is your strength." Nehemiah 8:10
"The LORD bless you and keep you; the LORD make his face shine upon you and be gracious to you; the LORD turn his face toward you and give you peace." Numbers 6:24-26
Stewardship Street verses

Hymns:

Holy, Holy, Holy!
Sheet Music Here

In the Garden
Sheet Music

.

Poetry Recitation:

Baby Seed Song

by Edith Nesbit

Little brown brother, oh! little brown brother,
Are you awake in the dark?
Here we lie cosily, close to each other:
Hark to the song of the lark–
"Waken!" the lark says, "waken and dress you;
Put on your green coats and gay,
Blue sky will shine on you, sunshine caress you–
Waken! 'tis morning 'tis May!"

Little brown brother, oh! little brown brother,
What kind of a flower will you be?
I'll be a poppy–all white, like my mother;
Do be a poppy like me.
What! You're a sunflower? How I shall miss you
When you're grown golden and high!
But I shall send all the bees up to kiss you;
Little brown brother, good-bye.

.

Handwriting:

Write for Real Life: written letters, birthday cards, thank you cards, shopping lists, nature journal entries, prayer journal entries, His Story book, blank books/story writing, spelling words, poem or memory verse copy work, copying verses from the Child Training Bible and Virtue Training Bible.
Print to Cursive. (Noah and Faith)
Daniel will practice his letters on our little black chalkboards from Handwriting without Tears

.

.

.

.

Spelling/Language/Story Crafting:

Faith studies, word builds, hand writes, and then recites the spelling of all new reading words from one Pathway Reader story a week. Noah does prepared dictation using classic literature selections in the curriculum Spelling Wisdom, and language lessons in Using Language Well.

.

.

.

.

.

Noah and Faith have fun with creative writing using these story starters once or twice a month.

.

Reading:

Once a week, Noah uses the Pathway Readers to practice prosody; Faith uses them for reading practice. The readers also provide spelling words for Faith (preparing her to switch to prepared dictation in 3rd grade). Daniel uses our Lauri alphabet puzzle to sound out (reading) and word build (spelling) three letter word.

.

.

.

.

Vocabulary:

Most words are learned naturally in conversation and during read alouds as words in question arise, but I also have Noah and Faith look up one word, any word of choice, once a week in the Noah Websters 1828 Dictionary and write out the definition in their vocabulary notebooks.

.

Literature Read Alouds:

Also see "Christmas" themed picture books in "Literature Read Alouds" of previous December lesson plans.

.

The Canterbury tales / by Geoffrey Chaucer ; retold by Geraldine McCaughrean
The Canterbury tales / Geraldine McCaughrean ; illustrated . by Victor G. Ambrus

History and Geography:

5 lessons a week from SCM's Middle Ages, Renaissance, Reformation, & Epistles history curriculum. Noah and Faith will typically narrate readings orally, but also narrate in their 'His Story' sketchbooks with drawings every once in awhile. 1 lesson a week from SCM's Visits to South America and Central America geography curriculum.

.

.

.

.

History Curriculum Manual and Spine:

Living Book List:

Johann Gutenberg and the amazing printing press / by Koscielniak, Bruce
The ancient Maya / by Perl, Lila
The Aztec empire / by Apte, Sunita
Montezuma and the Aztecs / Mathilde Helly and Remi Courgeon
The Aztec / by Patricia McKissack
Reformation overview : [videorecording by Christian History Institute] complete video curriculum
Balboa, finder of the Pacific. Illustrated by William Stobbs
Meet the North American Indians, by Elizabeth Payne. Illustrated by Jack Davis

.

Geography Curriculum Manual, Spines, and Prayer Manual:

.

Living Book List:

Guatemala rainbow : photographs / by Gianni Vecchiato
The forest in the clouds / by Sneed B. Collard III ; illustrated by Michael Rothman
Fernando's gift / Douglas Keister
Sawdust carpets / story and pictures by Amelia Lau Carling
Costa Rica ABCs : a book about the people and places of Costa Rica / by Sharon Katz Cooper ; illustrated by Allan Eitzen
The Panama Canal / by Elizabeth Mann ; with illustrations by Fernando Rangel
The Smithsonian atlas of the Amazon / Michael Goulding, Ronaldo Barthem, Efrem Ferreira ; cartography by Roy Duenas
The history atlas of South America
The slave who freed Haiti; the story of Toussaint Louverture. Illustrated by Adolf Dehn
Abuela's weave / by Castañeda, Omar S.
The forever forest : kids save a tropical treasure / by Pratt-Serafini, Kristin Joy.
Hands of the Maya : villagers at work and play / by Crandell, Rachel.
The most beautiful place in the world / (1988)by Cameron, Ann
My pig Amarillo / by Ichikawa, Satomi.
South American animals / by Arnold, Caroline.
Wild Caribbean : the hidden wonders of the world's most famous islands / (by Bright, Michael.
Simón Bolívar : Latin American Liberator / by De Varona, Frank

.

Math:

Daniel's Exploration Time: In the morning just before school, provide pattern blocks, unifix cubes, building blocks, tangrams, geoboards, tiles, pattern blocks, etc. for free exploration of math materials. What can you do with these materials? What did you notice? What did you have to do in order to make it? Try to observe while they are working, and sometimes make a comment about what you observe. When children need a suggestion ask, "I wonder if…." or "Do you think it would work to….?" or "Do you have another idea?," so that they feel free to decide on their own.

Spend a few minutes once a week using "flashcards" with arrangements of items that can be counted (like toothpicks or buttons that can be grouped into two numbers upon closer inspection in order to quickly find the total). Count blueberries and grapes and other food at the table often.

.

.

.

.

.

Mental Math for Noah and Faith: Everyday try to work in 5 minutes of "living math"–verbally present interesting scenarios that require students to do mental calculations with math concepts they have already learned.

Noah's Lessons: Multiplication and Division book, Your Business book, Kahn Academy, and an occasional Math Card Game. He will be learning his multiplication table and practicing addition and subtraction.

Faith's Lessons:

Place Value lessons in Book #3 by Kathy Richardson–learning to regroup by 10's.
Review Faith's homemade subtraction book

Games:

Corners (p.29) Practice sums totaling a multiple of 5 with Corners Cards
Oleson's Store – Play Little House on the Prairie store using lots of money math
Khan Academy

Extra: Download and print open ended math questions to use as time allows. Ask Faith to provide as many answers as she can.


Daniel's Lessons:

Week 1  Counting Boards: Changing Numbers (p. 173)

Children will practice changing one number of objects to another. First, lay out several duplicate storyboards (several sheets of paper with a simple picture of a two lane road for example where unifix cubes represent cars driving down the road). Place a different number of "cars" driving down the road on each storyboard. Have children label each picture with the correct numeral (either write numbers on a small squares of paper or use numeral cards). Leave the cubes in place, and have children remove the number cards, mix them up, and put each in a different position than before. Now the cubes do not match their number labels. Children now adjust the number of cubes on the boards to match the newly placed numbers

Sorting Number Sets (p.144) Object: To count and place number set materials in the correct sections of a number line, and to notice how the same number can be represented in many different ways. Make number set cards (like the toothpick set pictured in my December lesson plan) with varying objects such as buttons, paper clips, bread tags, beads on bracelets, beads strung on yarn, objects glued on popsicle sticks. Make two number lines: lay out two long pieces of butcher paper, each marked off into five sections labeled with numerals 1-5 and 6-10 (and corresponding number of dots next to each numeral). You can use one number line at a time to make the activity easier. After the children have placed several cards in one section on the number line, say, "Let's check and see if all these are fours, sixes, threes (and so on)." Extension: If children are ready, have them sort the number set materials and put them in order without using the paper strip. Do children notice that the numbers get bigger to the right and smaller to the left, or do they search randomly for where to put their card? Are they comfortable choosing small numbers or big numbers? Are they able to sort the small numbers quickly? Do they need to recount the dots on the paper strip before placing their card? Are they accurate? Do they check and recheck to make sure they counted right?

Week 2 Shape Puzzles (p. 60)

Materials: unifix cubes, shape puzzles Lesson: The children estimate how many cubes will fit in a shape puzzle and then check to see how many cubes fit in the shape puzzle. Extension: Children can write the numerals down when they check each puzzle. Increase the size of the shape puzzle for children ready to work with large numbers.

Week 3 How Many Ways? (p. 100)

Materials: Various patterning objects (small colored square papers, buttons, unifix cubes, seashells, etc. Markers or crayons, and glue. Lesson: Give the children a pattern such as AABB, ABC, AAB, etc. Have them work to see how many different ways they can show that pattern using their choice of objects. Glue the objects down or copy the pattern down with markers or crayons. Make a chart/display of all the ways they came up with.

Week 4 More or Less (p. 148) Object: To compare a group of objects to determine which group has more and which has less. This is a game that can be played by two children, or you and a child. Use the number set cards from previous lessons, and create a More/Less spinner (use a spinner you already own, cover one half with paper labeled "More" and one half with paper labeled "Less"). Have each partner draw a card out of the pile of number set cards. One partner spins the More/Less spinner. If it lands on "More," the partner whose card has more wins and takes both cards. If it lands on "Less," the partner whose card has less on it wins and takes both cards. Play continues until they run out of cards. Are the children able to tell immediately which is more or which is less, or do they need to count?.

Science/Nature Study:

.

.

.

.

Spanish:

Spanish class with Miss Maria

.

Videos:

On Fun Fridays, we do family movie night, and love to watch Moody Science videos, Reading Rainbow, Bill Nye, BBC's Planet earth and The Blue Planet, Shirley Temple, Little House on the Prairie (the mild episodes), the Sound of Music, and other (mild) family movies from Netflix! I usually preview movies and decide if they are wholesome and mild enough for my sensitive kiddos. We still often need to use the fast forward button though! 🙂

.

Traditions and Fun Friday Projects:

Pick Cherries

Make handprint Mother's Day and Father's Day cards

Plan a tea party and let the kids serve the ladies

Let Daniel explore Color Mixing

Paint Butterflies

Fieldtrips:

Maker Faire in San Mateo May 18-20
Round Valley creek