2018-2019     Pre-K – Daniel     2nd Grade – Faith      4th Grade – Noah
.
Fun Theme: Christmas
Seasonal Theme: Winter
Character/Habit: Peaceable

Bible: Hebrews

History/Geography: Early America/North America

Science/Nature Study: 106 Days of Creation/Nature Journals
.
Parent Study:
.
Art, Music, and Poetry Study:
Picture study:
Choose one artist a term to read his/her biography and study his/her pictures:
Benjamin West
Possible Future Studies: John Trumball (Revolutionary War), John William Waterhouse, Rococco Art (1700s), Frederic Remington (old west, late 1800s), Thomas Birch (American marine painter, early 1800s), Mary Cassatt (late 1800s), Cezanne (late 1800s)Vincent Van Gogh (late 1800s), Pierre-Auguste Renoir (late 1800s), Grandma Moses (1940s), Norman Rockwell (1940s), (one artist a term; future studies: Millet, Cezanne), and enjoy Robert Griffing's work as we read about Colonial America
Music Study:
Learn patriotic songs
Choose one composer a term to read his biography and listen to his work:
George Frederic Handel
Possible Future Studies:
Henry Purcell 1659-1695
Antonio Vivaldi 1675-1741
Domenico Scarlatti 1680-1750
Telemann 1680-1760
Johann Sebastian Bach 1685-1750
George Frideric Handel 1685-1759
Haydn 1732-1809
Wolfgang Amadeus Mozart 1756-1791
Ludwig von Beethoven 1770-1827
Niccolo Paganini 1782-1840
Franz Schubert 1790-1820
Gioachino Rossini 1790-1860
Felix Mendelssohn 1810-1840
Frederic Chopin 1810-1849
Robert Schumann 1810-1850
Giuseppe Verdi 1810-1900
Richard Wagner 1820-1880
Franz Liszt 1820-1890
Johann Strauss II 1825-1899
Stephen Foster 1830-1860
Johannes Brahms 1833-1897
Pyotr Ilyich Tchaikovsky 1840-1893
Antonin Dvorak 1840-1900
Edvard Grieg 1850-1900
John Phillips Sousa 1854-1932
Claude Debussy 1860-1920
Jean Sibelius 1865-1957
Scott Joplin 1868-1917
Maurice Ravel 1870-1930
Sergei Rachmaninoff 1870-1940
Gilbert and Sullivan 1870-1896
Igor Stravinsky 1880-1970
Bela Bartok 1881-1945
George Gershwin 1900-1930
Dmitry Shostakovich 1900-1970
Aaron Copland 1910-1980
Poetry Study:
When We Were Very Young and Now We Are Six by A.A. Milne
Write one poem a month (often as narration of something we are reading)
Book list:
Poetry for Young People Series
Opal Wheeler composer biographies
Discovering great artists : hands-on art for children in the styles of the great masters series by Kohl, MaryAnn F.
Stories of the Opera by Clyde Robert Bulla
The Story of "______" in Word and Music (Mausic Master Series, composer study CDs)
Stories of the Painters by Amy Steedman
What Makes a …. (Rembrandt a Rembrandt, etc)?
Getting to Know the Worlds Greatest Artists/Composers
Art books on Native Americans by Robert Griffing
National Museum of American Art / [foreword by Elizabeth Broun ; introduction by William Kloss]
The rooster crows : a book of American rhymes and jingles / Maud and Miska Petersham
American History in Art by Rena Coen
Messiah in Full Score Edited by Alfred Mann
Art Instruction:
.
Character/Habit Development: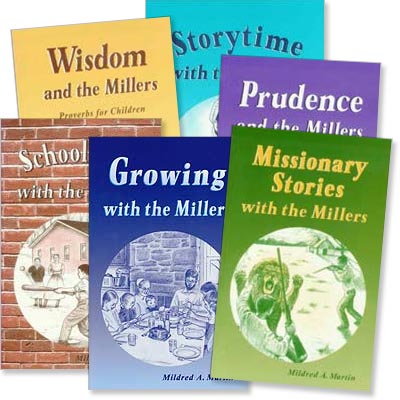 Review the Stewardship Street memory verses that go with each of the 7 categories of savings, Have children take a walk around the house each morning to observe what needs to be done and then select their own jobs on the I Can Serve board. Pay Noah (9) and Faith (8) in dimes once a week; provide coaching as needed for budgeting.
Noah and Faith do personal Bible study by writing out relevant verses, based on curiosities or as needed, from their Child Training Bible and Virtue Training Bible during morning devotions
Read Christian Heroes Then and Now as family read aloud before bed along with family Bible time
Have Noah and Faith complete workbook page in Character Companion based on the character theme of the month, and together, read the suggested Miller stories that exemplify the current trait
Use the stories and activities from Laying Down the Rails for Children for the habit of the month during circle time
.
Circle Time/Family Time:
Family Devotions Books:
Blessing and Promise Time:
Choral confession: Nehemiah 9:17 "…But you are a forgiving God, gracious and compassionate, slow to anger and abounding in love…
Prayer Time
Print out and pray these prayers about forgiveness.
Use our Prayer Wall to help us pray. Current/urgent needs (on the chalkboard), as well as our family (slips of paper with all the promises we have stood on over the years), the world (slips of paper with the names of the countries we have studied in geography so far), and our loved ones (slips of paper with the names of friends and extended family).
Sharing Time:
Share personal stories of forgiveness.
Do you think you are slow to anger and abounding in love like God? What is hard for you to forgive? What has happened that your heart still feels sore about? Ask God for help.
What are you glad that God has forgiven you for? Thank God in prayer.
How can we choose to forgive others? Why must we forgive others? (Matt. 6:14-15)
Discussion Time:
Read these stories, poems, & quotes/do the activities, and then start a discussion.
          Forgiveness:
What is the worst pain you have ever had? Which is worse, pain in your heart or pain felt in your body? Did Jesus have only body pain or did He have pain in His heart, too? Why?
Read Scriptures and learn about Forgiveness
The strongest relationships are not between those who never hurt or offend one another – such relationships don't exist (Philippians 2:21) – but between those who ask each other's forgiveness on a regular basis. It takes humility and strength of character to admit when we have done or said something wrong and offended a family member. Pride keeps us back from asking forgiveness or even thinking that we need to ask for forgiveness. When there is pride, we tend to be more critical and judgemental of others. On the other hand, people who realize they are wrong and ask for forgiveness develop a deeper understanding of what it means to be forgiven.
Romans 12:17-19 "Do not repay anyone evil for evil. Be careful to do what is right in the eyes of everybody. If it is possible, as far as it depends on you, live at peace with everyone. Do not take revenge, my friends, but leave room for God's wrath, for it is written: 'It is mine to avenge; I will repay,' says the Lord." Ask the Holy Spirit to be present. Pray with your children, asking for and thanking God for His forgiveness. If your children need to release frustration have them touch the insides of their palms – the spot where the nails would have pierced Jesus' hands. Then have them open their hands, "releasing" their hurt and pain to God, acknowledging that it is His job to "repay."

Sing "Come Thou Fount of Every Blessing"
1 Peter 3:9 which states: "Do not repay evil with evil or insult with insult, but with blessing, because to this you were called so that you may inherit a blessing." In difficult situations, have your children pray for the person who they need to forgive and also say good things about them. Gently remind your children that they are being like Jesus when they forgive the other person – even when the other person hasn't asked for forgiveness.
(Make a list of friction causing scenarios that occur between siblings) Role play these scenarios and practice gently rebuking someone, then offering/asking for forgiveness. Luke 17:3 "So watch yourselves. 'If your brother sins, rebuke him, and if he repents, forgive him.' "
Remember 1 peter 3:9 said to repay evil with blessing. Our willingness to "go the second mile" is one of the most persuasive ways of demonstrating the love of Christ and our willingness to forgive. Go the Second Mile. Brainstorm lists of how we each could personally go the second mile in our relationships and situations.
Bible/Devotions:
Early Morning: Personal time: read in a variety of Bibles and Bible Storybooks, use prayer journals and practice listening for God's voice, study in the Child Training Bible and Virtue Training Bible, do personal prayer and worship.  Together time: worship acapella and with guitar, pray with (or without) the prayer wall, narrate Bible readings (per curriculum).
Night: Family Bible study led by daddy
.
Memory Verses:
Matthew 5:1-16 (Beatitudes/Salt/Light)
Review:
1 Corinthians 13, Isaiah 61:1-4, Psalm 23

December Verses
.
 Hymns:
Silent Night
Joy to the World
Away in a Manger
O Come All ye Faithful
.
Poetry Recitation:
Good News From Heaven The Angels Sing
A Christmas Carol For Children by Martin Luther (1483-1546)
Good news from heaven the angels bring,
Glad tidings to the earth they sing:
To us this day a child is given,
To crown us with the joy of heaven.
This is the Christ, our God and Lord,
Who in all need shall aid afford:
He will Himself our Saviour be,
From sin and sorrow set us free.
To us that blessedness He brings,
Which from the Father's bounty springs:
That in the heavenly realm we may
With Him enjoy eternal day.
All hail, Thou noble Guest, this morn,
Whose love did not the sinner scorn!
In my distress Thou cam'st to me:
What thanks shall I return to Thee?
Were earth a thousand times as fair,
Beset with gold and jewels rare,
She yet were far too poor to be
A narrow cradle, Lord, for Thee.
Ah, dearest Jesus, Holy Child!
Make Thee a bed, soft, undefiled,
Within my heart, that it may be
A quiet chamber kept for Thee.
Praise God upon His heavenly throne,
Who gave to us His only Son:
For this His hosts, on joyful wing,
A blest New Year of mercy sing.
.
Handwriting:
Write for Real Life: writing books, letters, cards, shopping lists, nature journal entries, prayer journal entries, His Story book, spelling words, poem or memory verse copy work, copying verses from the Child Training Bible and Virtue Training Bible.
Print to Cursive. (Faith) Hymns in Prose. (Noah)
Daniel practices his reading words on our little black chalkboards from Handwriting without Tears

.
.
Spelling/Language/Story Crafting:
Faith studies, word builds, hand writes, and then recites the spelling of all new reading words from one Pathway Reader story a week. Noah does prepared dictation using classic literature selections in the curriculum Spelling Wisdom, and language lessons in Using Language Well.
.
Sometimes Noah and Faith do creative writing using these story starters. Other times they write in their blank books in which they are making their own stories.
.
Reading:
Once a week, Noah and Faith read from their Pathway Readers to practice prosody. The readers provide spelling words for Faith (she will switch to prepared dictation in 3rd grade). Daniel is doing Delightful Reading curriculum to learn to read.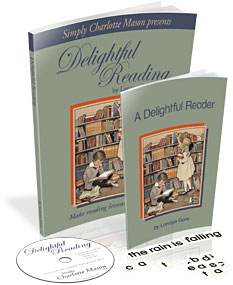 Vocabulary:
Most words are learned naturally in conversation and during read alouds as words in question arise. I also have Noah and Faith look up one word, any word of choice, once a week, usually in the Noah Websters 1828 Dictionary, and write out the definition in their vocabulary notebooks.
.
Literature Read Alouds:

.
History and Geography:
5 lessons a week from SCM's Early Modern & Epistles history curriculum. Noah and Faith daily narrate readings orally, and also narrate in their 'His Story' sketchbooks with drawings once a week or so. For geography, we do 1 lesson a week from SCM's Visits to North America geography curriculum.
History Curriculum Manual and Spines:
.
Living Book List:
Little Wolf Slayer by Donald Cooke
I Heard of a River by Elsie Singmaster
A Pirate's Life for Me! by Julie Thompson
Pirate Diary by Richard Platt
The Story of William Penn by Aliki
The Folks in the Valley by Jim Aylesworth
Rudi and the Distelfinkby F.N. Monjo
Skippack School by Marguerite de Angeli
Presidents / by Martin W. Sandler ; introduction by James H. Billington
Geography Curriculum Manual, Spines, and Prayer Manual:
.
Living Book List:
Minn of the Mississippi by Holling
Discovering maps / Alma Graham, project educational editor
.
Math:
Daniels Lessons:
Arithmetic for Young Children (mental math)
Spend a few minutes a week using "flashcards" with arrangements of items that can be counted (like toothpicks or buttons that can be grouped into two numbers upon closer inspection in order to quickly find the total). Count blueberries and grapes and other food at the table often.
.
.
.
.
.
Counting Stories (p. 30) Materials: Counters and Storyboards or blank paper. Lesson: Tell number stories and have the children act them out using some counters as objects in the stories. Children place the counters on a storyboard that represents the setting for the story. Pass out storyboards–paper with a simple picture of a two lane road for example. Say, "Four trucks are driving down the road. Two cars pass them. Count the trucks and cars." Children place counters on the storyboard and add them up. Extensions: Have children make up their own counting stories. Write the numerals on a small chalkboard as you say them so the children can learn to associate numerals with the amounts they represent (or don't say the number as you write it if children are familiar with numerals). Or have children write their own numerals (placing counters right on top of the chalkboard).
Creations (p. 33) Materials: Unifix cubes, creation cards. Lesson: Create a model out of unifix cubes (resembling a simple animal for example), or use the provided creation cards in the book. Have children build a matching creation exactly as shown by the model or creation card, and without laying it on top of the model or card. Extension: Have children record the number of cubes they used to build each creation (writing or numeral card).
Grow and Shrink (p28) Children roll a 1-6 number cube and place the appropriate number of counters on working space paper (paper with 10 dots to place counters on). Children roll again, then verbalize (and write) how many counters will need to be added or subtracted in order to change the first rolled number into the second rolled number. For example, child rolls a six, and puts out six counters. Then child rolls a four, so he says " I need to take away two" and also write "-2" on a slip of paper. Then roll again to keep adding or subtracting from whatever number is on the paper. Use two working space papers if there are too many counters to fit, or say "not enough" if taking away more counters than what is left on the paper is required.
Race to Ten (p34) Use a 1-6 number cube, working space papers, and a "+/-" spinner. Take turns spinning to determine whether to add or subtract, and rolling to see how many counters to add or subtract. First person to reach 10 exactly wins. If there aren't enough counters to subtract what is shown on the cube, the person loses their turn. If a person reaches a number higher than 10, use another working space paper.
          Games:
Dot and Number Memory (p.14) Match even and odd dot cards to matching numeral cards (all placed in order in two separate rows upside down).
Even Odd Dot Memory (p.15) Same as game above except one person collects evens, the other collects odds (to become more aware of the difference).
Build a staircase on the abacus
Faith's Lessons:
Place Value, Multiplication, and Division book
Life of Fred Book 4
Noah's Lessons:
Elementary and Middle School Mathematics by John Van De Walle, Life of Fred Series, Your Business (pet Store), Kahn Academy, and an occasional Math Card Game.
.
Science/Nature Study:
.
Spanish:
Bilingual children's picture books.
.
Piano:
Online lessons at simplymusic.com (most weekdays 10 minutes)
.
Keyboarding:
Mavis Beacon (twice a week 10 minutes)
.
Videos:
On Fun Fridays, at family movie night we watch Moody Science videos, Winnie the Pooh, Land Before Time, BBC's Planet earth and The Blue Planet, Little House on the Prairie (the mild episodes), the Sound of Music, and other (mild) family movies. We usually preview movies and decide if they are wholesome and mild enough for our sensitive kiddos. And we do use the fast forward button. 🙂
.
Traditions and Fun Friday Projects:
Finish Painting Christmas Village Scenes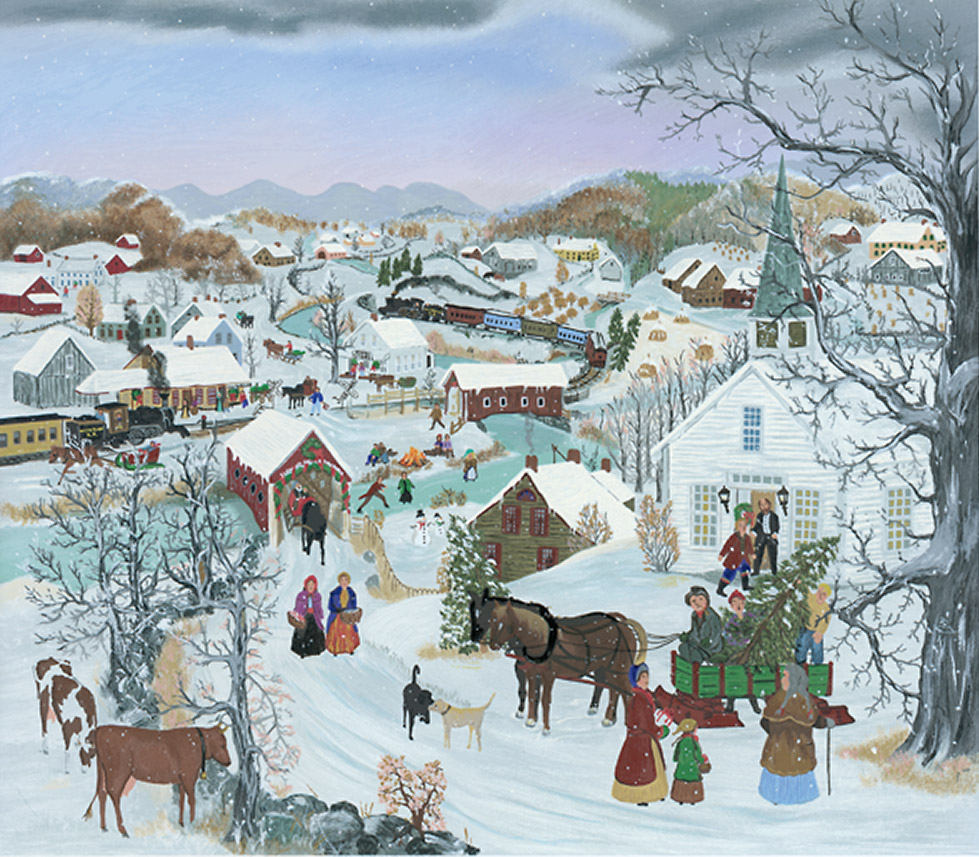 Happy Birthday Baby Jesus Mini Party
Christmas Caroling
Find or make an ornament that depicts what God has done in the past year for the family, or for each individual (so kids have their own set to take when grown)
Shepherds Pouches to earn money for Samritan's Purse
Make a manger and a baby Jesus to put under the Christmas tree; nurture some stolen moments of fascination and worship of the newborn King with the littlest in the family
.
Fieldtrips:
Piedmont Kids Choir Candlelight Service – December 2nd
Live Nativity in Redwood City – December 7th
---