2019-2020     Kinder – Daniel     3rd Grade – Faith      5th Grade – Noah
.
Welcome back to school!! We are excited for another year of American History and an amazing year of learning together! ❤

Fun Theme: Me and My Family

Seasonal Theme: Back to School
Character/Habit: Godly

Bible: 1 Peter

History/Geography: Modern America/Asia

Science/Nature Study: Jack's Insects/Nature Journals
.
Parent Study:
.
Art, Music, and Poetry Study:
Great American Artists for Kids (Hands on Art Experiences in styles of the masters)
What Makes a Cassatt a Cassatt?
Getting to Know the World's Greatest Artists: Mary Cassatt by Mike Venezia
Stories of the Painters by Amy Steedman
Ludwig Beethoven and the Chiming Tower Bells by Opal Wheeler (biography)
An Introduction to the Classics: Ludwig Beethoven (1 hr story and music)
Masters of Classical Music: Beethoven (music cd)
1. Symphony 5 OR 6
2. Piano Sonata 14 (Moonlight, Opus 27) OR 8 (Pathetique, Opus 13)
3. Razumovsky String Quartets Opus 59, no 1-3 OR Septet in E-flat Opus 20
4. Piano Concerto 5 (Emperor, Opus 73)
5. Symphony 7 OR 9 (Opus 125)
6. Fidelio
Walt Whitman: Words for America by Barbara Kerley
Write one poem a month (often as narration of something we are reading)
Poetry for Young People Series
Art Instruction:
.
Character/Habit Development: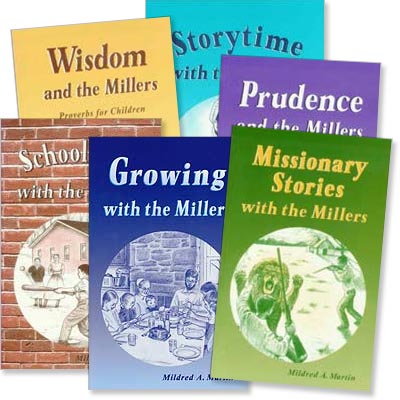 Noah and Faith complete 1 workbook page a month in Character Companion based on the chosen character theme for the month, and together, we read the suggested Miller stories that exemplify the chosen trait
Individual Studies: Noah -Beyond Boyhood by Bob Shultz, Faith -A Girl of Beauty by Carol Fiddler, Daniel – Leading Little Ones to God by Marian Schoolland
Start painting Daniel's birdhouse Stewardship Street (7 categories of savings). Noah and Faith continue earning by serving their family through household jobs.
Child Training Bible and Virtue Training Bible as needed
.
Circle Time/Family Time:
One of the best ways to teach Godly character is to study one character quality at a time in order to understand its nature, its importance, and its benefits.
Blessing and Promise Time:
Acknowledge each child's unique traits and giftings, what I see ahead for this school year and how God can use him/her, my confidence and the Lord's in his/her ability to succeed in areas of previous struggle, and pray scriptural empowerment that specifically ministers to each need as I lay hands on them. "Then Jesus took the children in his arms and placed his hands on their heads and blessed them." Mark 10:16
Prayer Time
Print out and pray these prayers to pray for godliness.
Use our Prayer Wall to help us pray for other needs. Current/urgent needs (on the chalkboard), as well as our family (slips of paper with all the promises we have stood on over the years), the world (slips of paper with the names of the countries we have studied in geography so far), and our loved ones (slips of paper with the names of friends and extended family).
Sharing Time:
Bring something really cool to circle that God created, talk about respect for God's creation
Bring something to circle that we are really proud of, talk about respect for ourselves- as ones who have been made in the image of God
Mommy share: Warm hearts and enjoy a sweet slideshow made by mommy with pictures that show many different ways that each child is special
Mommy Share: Put together a shoe box box of things that are very special to me and give insight into who I am as a person, and share about myself with your children. (a favorite toy or book from childhood, a cherished piece of jewelry, a piece of school work, something I made yourself, my prayer journal, etc.) Then have children try to do the same thing with their own shoe box of items at circle time on another day.
Family Share: Let each person in the family have a turn to sit in the middle of the circle to be complimented and encouraged by everyone else. Talk about respecting each other.
Discussion Time:
Review Friendliness. Read these stories, poems, & quotes/do the activities, and then start a discussion on godliness.
          Godliness:
Godliness: like or similar to God; righteous; living in obedience to God's commands out of love for Him and reverence for His character and precepts. Godliness is two fold: 1) character (that springs out of) 2) relationship.
Read and explain Psalm 127:4. So many Christian parents miss the potential of training their sons and daughters to make an impact upon eternity. The Bible calls children arrows (Psalm 127:4). Our job as parents is to straighten the shaft, to sharpen the point and to trim the feathers so that when we shoot you into the world you hit the target and make an impact in this world for Jesus Christ. (Character Journal)
Discuss our family's methods in training our children towards godliness to put things into perspective – becoming more aware of why we do what we do. Make a list together of all the ways we have invited the Lord to be in our lives because we desire God filled lives. Keep asking Him to come in and continue to make us godly through various areas of training so that we may please Him in all we do. (Devotions, Homeschool, Sunday Worship Services, Serving/Ministry, The Lord's Table, Holidays, Family/Grandparents (Legacy), Friendships, Nature Excursions/Journaling, Fieldtrips, Vacations, Camping, Meal Time Discussions, Playtime, In Our Beds, and through Art and Piano)
We must be careful not to overdo what God has asked or add things into our lives ourselves in order to be more righteous. Righteousness is doing what God asked – no more, and no less. "Do not be over-righteous." Ecclesiastes 7:16 By assuming duties to which God has not called us, by undertaking austerities which God has not enjoined. We read of "the commandments and doctrines of men" with their "touch not, taste not, handle not" (Col. 2:21, 22), and to be brought under bondage to them, is being "righteous over much," for it is going beyond what God Himself has prescribed for us. The Jewish Rabbis and scribes invented a vast number of traditions and ceremonies over and above what God commanded, supposing that by observing the same they were holier than others; and even condemned the Lord Jesus because He declined to observe their rules: see Mark 7:2, 5; and let it be duly observed that Christ and His disciples refused to heed their scruples, though He knew they would be "offended" or hurt! (Grace Gems)
Godly marriages begin now. If a young lady is not submissive to her parents then she will not be submissive to the leadership of her husband and there will be all kinds of conflicts and problems. If a young man is not kind and loving to his mother and his sisters, he will be unkind and selfish toward his wife and they will experience all kinds of tension in their relationship as a result. (Character Journal) If you got married with the same character you have right now today, what do you feel could be the one biggest issue in your heart that might hurt your spouse? Pray together and record it as an ongoing need in prayer journals.
Make a list of Ideals – a picture of you at your very best – character qualities you want to have when you grow up. Take inventory of each godly man (for the boys) or godly woman (for my daughter) in your life and write down the one thing you admire the most in each person. Use the list of ideals as a prayer sheet to pray over yourself (and for mom and dad to pray over you too) on a regular basis until you become the godly man/woman you have pictured in your heart.
Pick meditation scriptures to confess and "renew our thinking" throughout the day with such as "Teach me to do the thing that pleases You, for You are my God. Let Your loving Spirit lead me forth unto the land of righteousness." Psalm 143:10
"The LORD rewarded me according to my righteousness; according to the cleanness of my hands hath he recompensed me" (Psalms 18:20). God's blessings are not automatic. It's as we begin to develop Godly character that we begin to see the rewards of God's blessing upon our lives. (Character Journal)  Envision and discuss what could happen when we have been truthful….diligent…..respectful….etc.? Godliness is the condition for receiving God's promises
A Prayer for Godly Living (sweet classic short sermon)
Bible/Devotions:
Early Morning: Personal time: read in a variety of Bibles and Bible Storybooks, use prayer journals and practice listening for God's voice, study in the Child Training Bible and Virtue Training Bible, do personal prayer and worship.  Together time: worship acapella and with guitar, pray with (or without) the prayer wall, narrate Bible readings (per curriculum).
Night: Family Bible study led by daddy
.
Scripture Memory:
Proverbs 2:1-10
Review:
Psalm 91
Isaiah 61:1-4
Leviticus 19:32 "Rise in the presence of the aged, show respect for the elderly, and revere your God. I am the Lord." Leviticus 19:32
"Pride goes before destruction, and a haughty spirit before a fall." Proverbs 16:18
"In the beginning God created the heaven and the earth." Genesis 1:1
"I will praise Thee; for I am fearfully and wonderfully made. " Psalms 139:14
"Before I formed thee in the belly I knew thee; and before thou camest forth out of the womb I sanctified thee, and I ordained thee a prophet unto the nations. " Jeremiah 1:5
Stewardship Street verses
.
 Hymns and Patriotic Songs:
My Country Tis of Thee
Battle Hymn of the Republic
Pa's Fiddle (Pmazon Prime Music)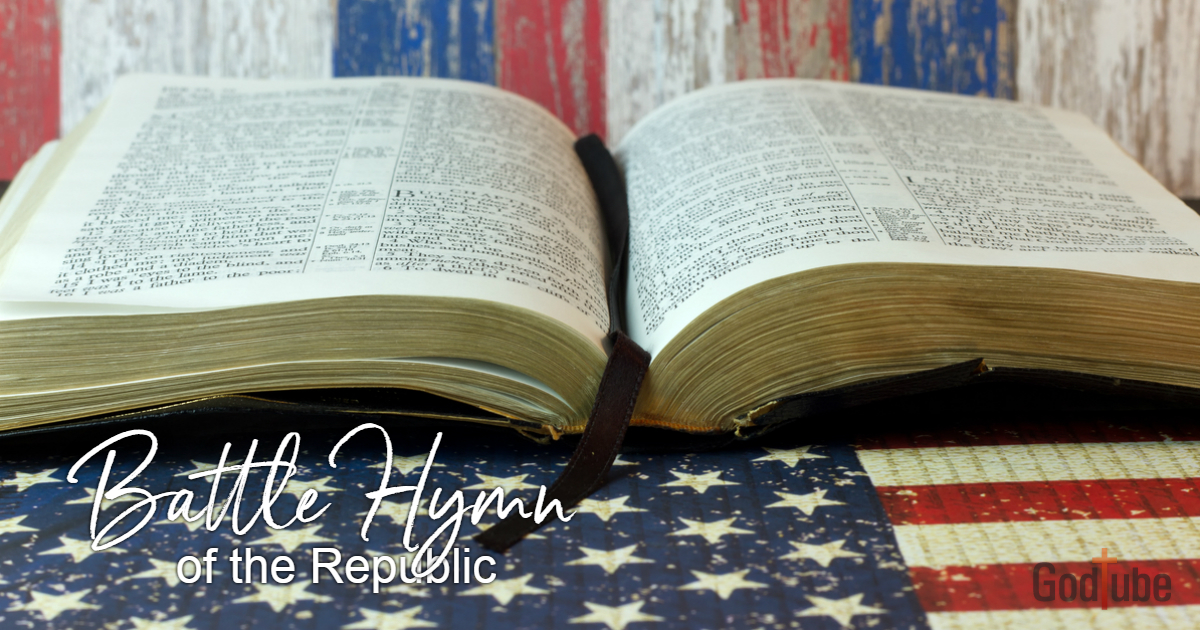 This is Our Father's World
All Creatures of Our God and King
All Things Bright and Beautiful
I Sing the Mighty Power of God
.
Poetry Recitation:
Song of the Settlers 
by Jessamyn West
Freedom is a hard-bought thing —
A gift no one can give,
For some, a way of dying,
For most, a way to live.
Freedom is a hard-bought thing —
A rifle in the hand,
The horses hitched at sunup,
A harvest in the land.Freedom is a hard-bought thing —
A massacre, a bloody rout,
The candles lit at nightfall,
And the night shut out.Freedom is a hard-bought thing —
A bullet in the back,
The wind in the long corn rows,
And hay in the rack.
Freedom is a way of living,
A song, a mighty cry.
Freedom is the bread we eat;
Let it be the way we die!
.
Handwriting:
Daniel: writing books, letters, cards, shopping lists, nature journal entries, prayer journal entries, His Story book, spelling words, poem or memory verse copy work, copying verses from the Child Training Bible and Virtue Training Bible.
Faith: Print to Cursive. Noah: Book of Mottoes.
.
Spelling/Language/Story Crafting:
Daniel studies, word builds, hand writes, and then recites the spelling of all new reading words from one Pathway Reader story a week. Noah and Faith do prepared dictation using classic literature selections in the curriculum Spelling Wisdom, and language lessons in Using Language Well.
.
Once a week the kids write stories in their blank books. Noah – Knights and Castle story, Faith – Calico Critters story, Daniel – All About Me.
.
Reading:
Once a week, Noah and Faith read from their Pathway Readers to practice prosody. Daniel reads in his Pathway several times a week to practice and learn how to read. The readers provide spelling words for Daniel as well.
Vocabulary:
Most words are learned naturally in conversation and during read alouds as words in question arise. Noah and Faith look up one word, any word of choice, once a week, usually in the Noah Websters 1828 Dictionary, and write out the definition in their vocabulary notebooks.
.
Literature Read Aloud:
"I am Special" themed picture books for Daniel are in previous September lesson plans.

.
History:
5 lessons a week from SCM's 'Modern America, Epistles, and Revelation' history curriculum. Noah and Faith daily narrate readings orally, and also narrate in their 'His Story' sketchbooks with drawings once a week or so. For geography, we do 1 lesson a week from SCM's Visits to North America geography curriculum.
History Curriculum Manual and Spines:
.
Living Book List:
George Mueller by Faith Cox Bailey
Abe Lincoln: Log Cabin to White House by Sterling North
Our Country's Presidents by Ann Bausum
Pioneers: A Library of Congress Book
Laura's Album: A Remembrance Scrapbook of Laura Ingalls
Westward Ho! The Story of the Pioneers by Penner
Way West: Journal of a Pioneer Woman by Amelia Knight
Story of Johnny Appleseed by Aliki
James Madison by Mike Venezia
James Monroe by Mike Venezia
Andrew Jackson by Mike Venezia
Pioneer Girl by William Anderson
They Were Strong and Good by Robert Lawson
Seabird by Holling
Oars, Sails, and Steam: A Picture Book of Ships by Edwin Tunis
Paul Bunyan by James Stevens
Frontier Living by Edward Tunis
Stagecoach: The Ride of a Century
Picture That! The Trail West
Secret Valley by Clyde Robert Bulla
Sewing Quilts by Ann Turner
Swamp Angel by Anne Issacs
Kindle Me a Riddle By Roberta Karim
Life in the Oregon Trail by Sally Isaacs
Bound for Oregon by Jean Van Leeuwen
Children of the Covered Wagon by Mary Jane Carr
Gold Fever! by Rosalyn Schanzer
Nine for California by Sonia Levitin
Red Flower Goes West by Ann Turner
Gold Rush! Young Prospector's Guide by James Klein
Mary Patten's Voyage by Richard Berleth
Chang's paper Pony by Eleanor Coerr
They're Off! The Story of the Pony Express by Cheryl Harness
Steam, Smoke, and Steel by Patrick O'Brien
Mr. Blue Jeans: A Story about Levi Strauss by Maryann Weidt
Shooting Star: Annie Oakley the Legend by Debbie Dadley
Island of the Blue Dolphins
Patty Reed's Doll
.
Geography
Geography Curriculum Manual, Spines, and Prayer Manual:
.
Living Book List:
The Land I Lost: Adventures of a Boy in Vietnam
India: The Culture by Bobbie Kalman
India: The Peoples by Bobbie Kalman
India: The Land by Bobbie Kalman
Tiger Trek by Betsy Lewin
Danger On the Mountain: Scaling the World's Highest peaks
Taj Mahal by Linda Tagliaferro
Ghandi by Demi
Mother Teresa by Demi
Monsoon by Uma
One Grain of Rice by Demi
The Brave Little Parrot by Rafe Martin
Sacred River by Ted lewin
William Carey by Janet and George Benge
Hidden Jewel by Dave and Neta Jackson
.
Math:
Right Start Math Games and John Van De Walle math when possible.
Daniels Lessons:
Once a week each:

Arithmetic for Young Children (mental math)
Daniel's Math Book (a blank book where he draw math pictures to record and memorize addition and subtraction math facts to 10)
Life of Fred: Apples, Book 1
Lessons from Developing Number Concepts by Kathy Richardson
Faith's Lessons:
Life of Fred: Goldfish, Book 7 (2x a week)
Kahn Academy Grade 3 Math Lessons (2x a week)
Pet Store Math by SCM (1x a week)
Noah's Lessons
Life of Fred: Fractions (2x a week)
Kahn Academy Grade 5 Math Lessons (2x a week)
Pet Store Math by SCM (1x a week)
.
Living Math Books
Alexander Who Used to be Rich Last Sunday
Multiply on the Fly
.
Science/Nature Study:
2 lessons per week from SCM's Jack's Insects
Nature Journaling once a week or so
.
Spanish:
Bilingual children's picture books.
.
Piano:
Online lessons at simplymusic.com (most weekdays for 10 minutes)
.
Keyboarding:
Mavis Beacon (twice a week 10 minutes)
.
Shakespeare:
We will attempt to work through one play this year, A Midsummer Night's Dream.
Videos:
On Fun Fridays, at family movie night we watch Moody Science videos, Winnie the Pooh, Land Before Time, BBC's Planet earth and The Blue Planet, Little House on the Prairie (the mild episodes), the Sound of Music, and other (mild) family movies. We usually preview movies and decide if they are wholesome and mild enough for our sensitive kiddos. And we do use the fast forward button. 🙂
.
Traditions and Fun Friday Projects:
Celebrate the first day of school! Show them how special this school year will be– as a new beginning, a fresh start– with a beautifully set breakfast table on the first morning of school. Set out any school supplies that can be given as gifts. Make a school year theme banner. Talk about goals and hopes and dreams for the year, and pray over each other at dinner night before school with daddy (We will do The Lord's Table with communion).
Many years later, I am starting to see the fruit of Ephesians 1:18 in our kids' lives. It is pretty much our life verse, even still. This year I am feeling led towards "Godly" as our year's theme. I think its the one word that can best sum up our hearts desire for our kids, and our school ever since it began. Godly desires, Godly character, Godly lives. "Teach me to do the thing that pleases You, for You are my God. Let Your loving Spirit lead me forth unto the land of righteousness." Psalm 143:10
Make a self portrait and/or family portrait
First Day of School Pictures!
Paper Bag House craft with Daniel
Measure, weigh, and compare body sizes
Character Evaluations as a benchmark (children score themselves on various traits, then mom scores them, and then we set some goals for the year together)
.
Fieldtrips:
California Gold Rush History – Columbia and Jamestown
Guide Dogs – San Rafael

Archery – Clayton
John Muir Historic National Historic Site – Martinez
Urban Ore and East Bay Vivarium – Berkeley