2019-2020     Kinder – Daniel     3rd Grade – Faith      5th Grade – Noah
.
Fun Theme: When I Grow Up / Heroes
Seasonal Theme: Fall
Character/Habit: Wise

History/Geography: Modern America/Asia

Science/Nature Study: Jack's Insects/Nature Journals
.
Parent Study:
.
Art, Music, and Poetry Study:
Great American Artists for Kids (Hands on Art Experiences in styles of the masters)
What Makes a Cassatt a Cassatt?
Getting to Know the World's Greatest Artists: Mary Cassatt by Mike Venezia
Stories of the Painters by Amy Steedman
Ludwig Beethoven and the Chiming Tower Bells by Opal Wheeler (biography)
An Introduction to the Classics: Ludwig Beethoven (1 hr story and music)
Masters of Classical Music: Beethoven (music cd)
1. Symphony 5 OR 6
2. Piano Sonata 14 (Moonlight, Opus 27) OR 8 (Pathetique, Opus 13)
3. Razumovsky String Quartets Opus 59, no 1-3 OR Septet in E-flat Opus 20
4. Piano Concerto 5 (Emperor, Opus 73)
5. Symphony 7 OR 9 (Opus 125)
6. Fidelio
Walt Whitman: Words for America by Barbara Kerley
Write one poem a month (often as narration of something we are reading)
Poetry for Young People Series
Art Instruction:
.
Character/Habit Development: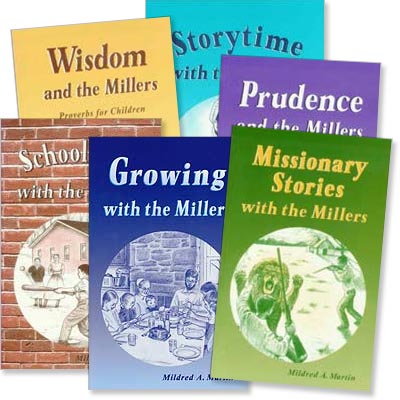 Noah and Faith complete 1 workbook page a month in Character Companion based on the chosen character theme for the month, and together, we read the suggested Miller stories that exemplify the chosen trait
Individual Studies: Noah -Beyond Boyhood by Bob Shultz, Faith -A Girl of Beauty by Carol Fiddler, Daniel – Leading Little Ones to God by Marian Schoolland
Start painting Daniel's birdhouse Stewardship Street (7 categories of savings). Noah and Faith continue earning by serving their family through household jobs.
Child Training Bible and Virtue Training Bible as needed
.
Circle Time/Family Time:
One of the best ways to teach Godly character is to study one character quality at a time in order to understand its nature, its importance, and its benefits.
Blessing and Promise Time:
Choral Confession: I pray that the Father of glory, may give you the Spirit of wisdom and of revelation in the knowledge of him, having the eyes of your hearts enlightened." Ephesians 1:16-17

Prayer Time
Print out and pray these prayers to pray for wisdom.
Use our Prayer Wall to help us pray for other needs. Current/urgent needs (on the chalkboard), as well as our family (slips of paper with all the promises we have stood on over the years), the world (slips of paper with the names of the countries we have studied in geography so far), and our loved ones (slips of paper with the names of friends and extended family).
Sharing Time:
Choose a promise from scripture for your life this school year based on your personal needs/desires that we can all stand on and pray over you regularly throughout the year. (my verse a couple years ago: James 3:17: "

the wisdom from above is first pure, then peaceable, gentle, open to reason, full of mercy and good fruits, impartial and sincere.")

Talk about how God keeps His promises. What has He done and for whom this year as we stood on His scriptures promises for them? Praise God!
Bring a picture and story of someone who is a hero to you
What do you want to be when you grow up? Share some interesting information about that type of job.
Discussion Time:
Read these stories, poems, & quotes/do the activities, and then start a discussion on wisdom.
          Wisdom:
Is wisdom knowledge? Wisdom is not knowledge; rather it is the right use of knowledge….and abilities…. and resources. It is also discernment of right and wrong, good and evil. Wisdom is seeing life from God's perspective.
"…give us a spirit of wisdom and of revelation…" Ephesians 1:17 We need wisdom to know what comes from God and what comes from us. We need wisdom to recognize the counterfeits and attacks of the enemy. We need wisdom to deal with people. In numerous matters we surely need God's wisdom in order not to err. How foolish we are! How hard it is to do everything according to God's will! God wants to give us wisdom; He does not give it to our mind, but He gives us a spirit of wisdom so that we can have wisdom in our spirit. Wisdom and revelation are tightly connected. This is because all God's revelations are revelations of wisdom. In our fellowship with God, He often gives us revelation, and we should often ask God for revelation. A spirit of revelation means God's revelation in spirit. (Living Stream Ministry)
Where does wisdom come from? Who is wisdom? Read and explain 1 Corinthians 1:30 "It is because of him that you are in Christ Jesus, who has become for us wisdom from God–that is, our righteousness, holiness and redemption." Colossians 2:2-3 "….that their hearts may be encouraged, being knit together in love, to reach all the riches of full assurance of understanding and the knowledge of God's mystery, which is Christ, in whom are hidden all the treasures of wisdom and knowledge." Proofs of His wisdom: the government is upon His shoulders, He is our Advocate before the throne, He built the heavens, balanced the firmament, devised the system of atonement, and the great plan of salvation.
The moment we believe in Jesus we are given this incredible gift of Wisdom. Proverbs 9:10 "The fear of the Lord is the beginning of wisdom, and right understanding have they who keep his commandments."
Review our memory work Proverbs 2:1-10. Why do you think wisdom is better than gold? Wisdom penetrates where gold cannot go. It carries pardon and peace into the deepest recesses of my spirit — while gold can do nothing but deck my body and my home. It gives me the strongest and the tenderest influence over others — while gold cannot dispel their griefs and answer their doubts. It lifts me into communion with the Most High God — and gold is powerless to lead me there, to that glorious country far beyond the stars! "How much better is it to get wisdom than gold!" Proverbs 16:16
Proverbs 1:5 "Let the wise hear and increase in learning, and the one who understands obtain guidance…"
"If you want to be a thoroughly learned man the best place to begin, is to begin at the Bible, to begin at Christ. It is said that even children learn to read more quickly from the Bible than from any other book; we will learn better and learn faster (in all things) by beginning with Christ than we could by beginning with any thing else. Before I knew the gospel I gathered up a heterogeneous mass of all kinds of knowledge from here, there, and everywhere; a bit of chemistry, a bit of botany, a bit of astronomy, and a bit of this, that, and the other. I put them altogether, in one great confused chaos. When I learned the gospel, I got a shelf in my head to put every thing away upon just where it should be. It seemed to me as if, when I had discovered Christ and him crucified, I had got the center of the system, so that I could see every other science revolving around in order. From the earth, you know, the planets appear to move in a very irregular manner—they are progressive, retro grade, stationary; but if you could get upon the sun, you would see them marching round in their constant, uniform, circular motion. So with knowledge. Begin with any other science you like, and truth will seem to be awry. Begin with the science of Christ crucified, and you will begin with the sun, you will see every other science moving round it in complete harmony." (Charles Spurgeon)

Knowledge is proud that he has learned so much; wisdom is humble that he knows no more. – William Cowper
With wisdom we can see that our disobedience to God's commands is connected to the discipline and consequences we are experiencing in our lives; it is not mere chance or luck. Our lives are governed by our response to God's Word.
More often than not, the difficulties and conflicts of life are used of God to conform us more and more to the character of Christ (Romans 8:28-29). Ask God daily for His wisdom to know how to respond to life situations and to clearly see His sovereign purposes behind why things happen. Everything that happens to us is a tool in God's hands that he is using for accomplishing His plans and purposes. There is no such thing as "bad luck" or "good luck" in a Christian's life. Or is there a good reason to be angry or bitter at people or situations. Be slow to anger; instead be quick to ask God, "What are you doing/teaching through this?"
Is there something about which you don't know what to do? James 1:5 If any of you lacks wisdom, let him ask God, who gives generously to all without reproach, and it will be given him." John 16:24, "…ask, and ye shall receive, that your joy may be full." Spend some time praying for each other.

Review how God speaks: a whisper, an audible voice, a thought, a feeling, scripture, other people, signs, pictures, nature, and artistic expressions. Remind the children to keep recording the insights of wisdom that God gives them. Share our past personal prayer journal excerpts from the Lord with each other to inspire and motivate.
Whom do you/could you seek wisdom and instruction and mentorship from in your life besides your parents and pastor? Make a plan of how to be more intentional about these type of relationships.
What does a wise person look and act like? James 3:17 But the wisdom from above is first pure, then peaceable, gentle, open to reason, full of mercy and good fruits, impartial and sincere.
The opposite of wisdom is folly, meaning the short-term self-indulgence which marks out the person who doesn't think about long-term priorities and goals but lives on a day-to-day basis, asking, "What is the most fun thing to do now?" – James Packer
Bible/Devotions:
Early Morning: Personal time: read in a variety of Bibles and Bible Storybooks, use prayer journals and practice listening for God's voice, study in the Child Training Bible and Virtue Training Bible, do personal prayer and worship.  Together time: worship acapella and with guitar, pray with (or without) the prayer wall, narrate Bible readings (per curriculum).
Night: Family Bible study led by daddy
.
Scripture Memory:
Proverbs 2:1-10
Review:
Psalm 91
"But the Lord said to Samuel, 'Do not consider his appearance or his height, for I have rejected him. The Lord does not look at the things man looks at. Man looks at the outward appearance, but the Lord looks at the heart.' " 1 Samuel 16:7

"We who are strong have an obligation to bear with the failings of the weak, and not to please ourselves. Let each of us please his neighbor for his good, to build him up." Romans 15:1-2
And in the last days it shall be, God declares, that I will pour out my Spirit on all flesh, and your sons and your daughters shall prophesy, and your young men shall see visions, and your old men shall dream dreams." Acts 2:17
Psalm 23
"God is our refuge and strength, a very present help in trouble." Psalm 46:1
"Be of good courage, and he shall strengthen your heart, all ye that hope in the Lord." Psalms 31:24
.
 Hymns and Patriotic Songs:
My Country Tis of Thee
Battle Hymn of the Republic
Pa's Fiddle (Amazon Prime Music)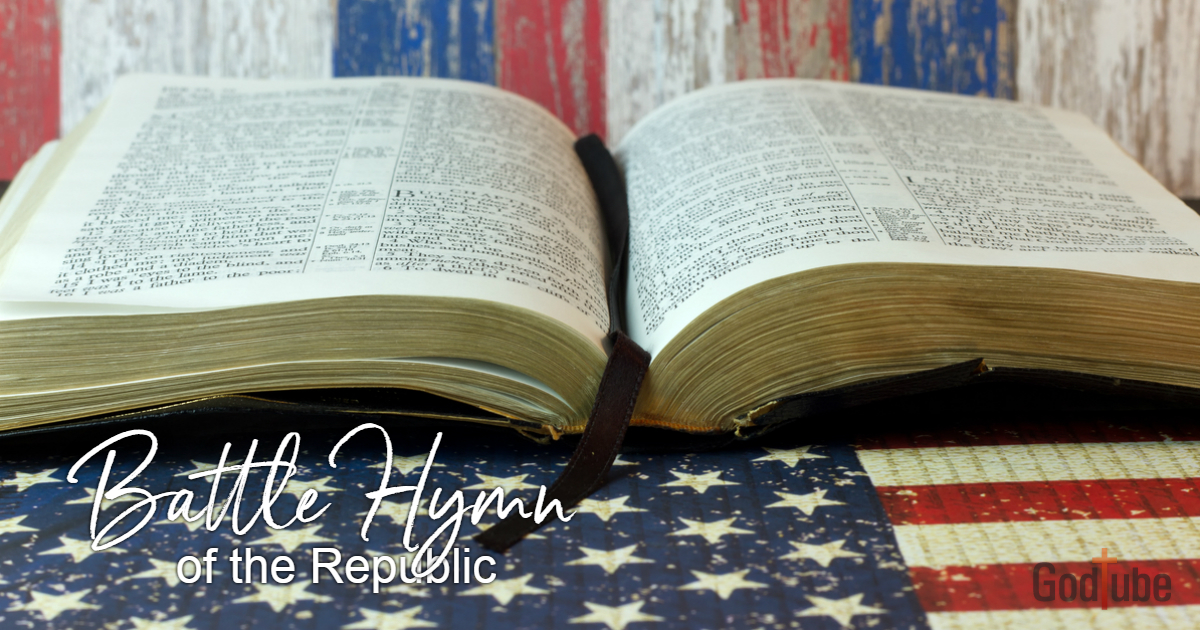 This is Our Father's World
All Creatures of Our God and King
All Things Bright and Beautiful
I Sing the Mighty Power of God
.
Poetry Recitation:
Song of the Settlers 
by Jessamyn West
Freedom is a hard-bought thing —
A gift no one can give,
For some, a way of dying,
For most, a way to live.
Freedom is a hard-bought thing —
A rifle in the hand,
The horses hitched at sunup,
A harvest in the land.
Freedom is a hard-bought thing —
A massacre, a bloody rout,
The candles lit at nightfall,
And the night shut out.
Freedom is a hard-bought thing —
A bullet in the back,
The wind in the long corn rows,
And hay in the rack.
Freedom is a way of living,
A song, a mighty cry.
Freedom is the bread we eat;
Let it be the way we die!
.
Handwriting:
Daniel: writing books, letters, cards, shopping lists, nature journal entries, prayer journal entries, His Story book, spelling words, poem or memory verse copy work, copying verses from the Child Training Bible and Virtue Training Bible.
Faith: Print to Cursive. Noah: Book of Mottoes.
.
Spelling/Language/Story Crafting:
Daniel studies, word builds, hand writes, and then recites the spelling of all new reading words from one Pathway Reader story a week. Noah and Faith do prepared dictation using classic literature selections in the curriculum Spelling Wisdom, and language lessons in Using Language Well.
.
Once a week the kids write stories in their blank books. Noah – Knights and Castle story, Faith – Calico Critters story, Daniel – All About Me.
.
Reading:
Once a week, Noah and Faith read from their Pathway Readers to practice prosody. Daniel reads in his Pathway several times a week to practice and learn how to read. The readers provide spelling words for Daniel as well.
Vocabulary:
Most words are learned naturally in conversation and during read alouds as words in question arise. Noah and Faith look up one word, any word of choice, once a week, usually in the Noah Websters 1828 Dictionary, and write out the definition in their vocabulary notebooks.
.
Literature Read Aloud:
"Hero" themed picture books for Daniel are in previous October lesson plans.


.
History:
5 lessons a week from SCM's 'Modern America and Epistles, Revelation' history curriculum. Noah and Faith daily narrate readings orally, and also narrate in their 'His Story' sketchbooks with drawings once a week or so. For geography, we do 1 lesson a week from SCM's Visits to North America geography curriculum.
History Curriculum Manual and Spines:
.
Living Book List:
George Mueller by Faith Cox Bailey
Abe Lincoln: Log Cabin to White House by Sterling North
Our Country's Presidents by Ann Bausum
Pioneers: A Library of Congress Book
Blueberry Corners by Lois Lenski
A Gathering of Days by Joan Blos
The Way West: Journal of a Pioneer Woman by Lillian
Two Little Savages: Two Boys Who Lived as Indians and What They Learned by Ernest Thompson Seton
Small Wolf by Nathaniel Benchley
Good Hunting, Blue Sky by Peggy Parish
Red Fox and His Canoe by Nathaniel Benchley
Traditional Native American Arts & Activities by Arlette Braman
The Ohlone of California
Amazing Impossible Erie Canal by Cheryl Harness
Into the Woods: John James Audobon Lives His Dream
Boy Who Drew Birds by Jacqueline Davies
Mountain Men: True Grit and Tall Tales by Andrew Glass
Davey Crockett
Kit Carson
Sally Ann Thunder Ann Whirlwind Crockett: A Tall Tale by Stephen Kellogg
Right Fine Life: Kit Carson on the Santa Fe Trail by Andrew Glass
Tree in the Trail by Holling
Lewis and Papa: Adventure on the Santa Fe Trail by Barbara Joose
With Open Hands: A Story about Biddy Mason by Jeri Ferris
Strength of These Arms by Raymond Bial
Kidnapped Prince: The Life of Olaudah Equiano by Olaudah Equiano
All Times, All Peoples by Milton Melter
Slave Family by Bobbie Kalman
Who Owns the SUn? by Stacey Chbosky
Nettie's Trip South by Ann Turner
Nat Turner by Susan Gregson
Story of the Amistad by E. Sterne
Uncle Remus Stories (Joel Chandler Harris or Julius Lester)
Andrew Jackson: Pioneer and President by John Parlin
Andrew Jackson: An Initial Biography by Genevieve Foster
Ride Like the WInd by Bernie Fuchs
They're Off! The Story of the Pony Express by Cheryl Harness
Riding the Pony Express by Clyde Robert Bulla
Follow the Drinking Gourd by Jeanette WInter
Freedom River by Doreen Rappaport
Escape from Slavery by Doreen Rappaport
Underground Railroad by Raymond Bial
Journey to Freedom by Courtni Wright
Thee, Hannah by Marguerite de Angeli
Underground Railroad for Kids: From Slavery to Freedom with 21 Activities
Wanted Dead or Alive: The Story of harriet Tubman by Ann McGovern
Minty: Young Harriet Tubman by Alan Schroeder
Courage to Run by Wendy Lawton
Walking hte Road to Freedom
Frederick Douglas: THe Last Day of SLavery by William Miller
Picture Book of Harriet Beecher Stowe byu David Adler
Davy Crockett: King of the Wild Frontier (film)
Seven Alone (film)
.
Geography
Geography Curriculum Manual, Spines, and Prayer Manual:
.
Living Book List:
Bhutan by Robert Cooper
The Land I Lost: Adventures of a Boy in Vietnam
Nepal (Enchantment of the World)
The Children of Nepal by Matti (World's Children)
Kami and the Yaks by Andrea Stenn Stryer
Yasmin's Hammer by Ann Malaspina
The Life of Rice: From Seedling to Supper by Richard Sobol
.
Math:
Right Start Math Games and John Van De Walle math when possible.
Daniels Lessons:
Once a week each:

Arithmetic for Young Children (mental math)
Daniel's Math Book (a blank book where he draw math pictures to record and memorize addition and subtraction math facts to 10)
Life of Fred: Apples, Book 1
Lessons from Developing Number Concepts by Kathy Richardson
Faith's Lessons:
Life of Fred: Goldfish, Book 7 (2x a week)
Kahn Academy Grade 3 Math Lessons (2x a week)
Pet Store Math by SCM (1x a week)
Noah's Lessons
Life of Fred: Fractions (2x a week)
Kahn Academy Grade 5 Math Lessons (2x a week)
Pet Store Math by SCM (1x a week)
.
Living Math Books
The Shark Swimathon
Humphrey the Lost Whale
.
Science/Nature Study:
2 lessons per week from SCM's Jack's Insects
Nature Journaling once a week or so
.
Spanish:
Bilingual children's picture books.
.
Piano:
Online lessons at simplymusic.com (most weekdays for 10 minutes)
.
Keyboarding:
Mavis Beacon (twice a week 10 minutes)
.
Shakespeare:
We will attempt to work through one play this year, A Midsummer Night's Dream.
Videos:
On Fun Fridays, at family movie night we watch Moody Science videos, Winnie the Pooh, Land Before Time, BBC's Planet earth and The Blue Planet, Little House on the Prairie (the mild episodes), the Sound of Music, and other (mild) family movies. We usually preview movies and decide if they are wholesome and mild enough for our sensitive kiddos. And we do use the fast forward button. 🙂
.
Traditions and Fun Friday Projects:
Crayon or charcoal leaf rubbings, and watercolor resist leaf paintings
Do a Fall Leaf Scavenger Hunt (provide a picture of a leaf and then hunt it down at the Nature Park, or provide a leaf and go find the tree)
Tiger Eyes Chalk Pastel
.
Fieldtrips:
Smith Family Farm – Brentwood
Clayton Pumpkin Patch
Ferry to Angel Island?
4H Elderly Outreach
---