2019-2020     Kinder – Daniel     3rd Grade – Faith      5th Grade – Noah
.
Fun Theme: Thanksgiving
Seasonal Theme: Fall
Character/Habit: Zealous

History/Geography: Modern America/Asia

Science/Nature Study: Jack's Insects/Nature Journals
.
Parent Study:
.
Art, Music, and Poetry Study:
What Makes a Cassatt a Cassatt?
Getting to Know the World's Greatest Artists: Mary Cassatt by Mike Venezia
Stories of the Painters by Amy Steedman
Ludwig Beethoven and the Chiming Tower Bells by Opal Wheeler (biography)
An Introduction to the Classics: Ludwig Beethoven (1 hr story and music)
Masters of Classical Music: Beethoven (music cd)
1. Symphony 5 OR 6
2. Piano Sonata 14 (Moonlight, Opus 27) OR 8 (Pathetique, Opus 13)
3. Razumovsky String Quartets Opus 59, no 1-3 OR Septet in E-flat Opus 20
4. Piano Concerto 5 (Emperor, Opus 73)
5. Symphony 7 OR 9 (Opus 125)
6. Fidelio
Walt Whitman: Words for America by Barbara Kerley
Write one poem a month (often as narration of something we are reading)
Poetry for Young People Series
Art Instruction:
.
Character/Habit Development: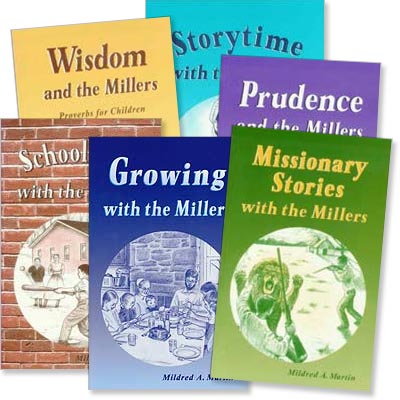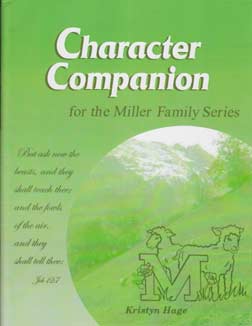 Noah and Faith complete 1 workbook page a month in Character Companion based on the chosen character theme for the month, and together, we read the suggested Miller stories that exemplify the chosen trait
Individual Studies: Noah -Beyond Boyhood by Bob Shultz, Faith -A Girl of Beauty by Carol Fiddler, Daniel – Leading Little Ones to God by Marian Schoolland
Start painting Daniel's birdhouse Stewardship Street (7 categories of savings). Noah and Faith continue earning by serving their family through household jobs.
Child Training Bible and Virtue Training Bible as needed
.
Circle Time/Family Time:
One of the best ways to teach Godly character is to study one character quality at a time in order to understand its nature, its importance, and its benefits.
Blessing and Promise Time:
Choral Confession: You shall love the Lord your God with all your heart and with all your soul and with all your might. Luke 10:27

Prayer Time
Encourage the children to write out their own prayers for zeal this month and use them.
Use our Prayer Wall to help us pray for other needs. Current/urgent needs (on the chalkboard), as well as our family (slips of paper with all the promises we have stood on over the years), the world (slips of paper with the names of the countries we have studied in geography so far), and our loved ones (slips of paper with the names of friends and extended family).
Discussion Time:
Read these stories, poems, & quotes/do the activities, and then start a discussion on wisdom.
          Zealous:
Zeal: Having a burning passion for God and a burning desire to please Him by doing good works. Being enthusiastic; dedicated and ambitious; not lazy or indifferent; whole-hearted.
at Home
Showing excitement about lessons learned through life struggles.
Completing chores in good time with a positive attitude motivated by a love for making things clean and shiny.
Tackling work with a vision of how it will benefit others.
Showing genuine interest in the games and activities that other family members enjoy.
Showing excitement about doing things together as a family.
at School
Participate by asking and answering questions.
Show your enthusiasm for learning by writing a note expressing gratefulness to your teacher 🙂
at Church
Greet others with a cheerful smile.
Get involved in the ministry of your local church.
Purpose not to complain or talk critically of others.
Bible/Devotions:
Early Morning: Personal time: read in a variety of Bibles and Bible Storybooks, use prayer journals and practice listening for God's voice, study in the Child Training Bible and Virtue Training Bible, do personal prayer and worship.  Together time: worship acapella and with guitar, pray with (or without) the prayer wall, narrate Bible readings (per curriculum).
Night: Family Bible study led by daddy
.
Scripture Memory:
Proverbs 2:1-10
Review:
1 Corinthians 13, Psalm 100, Isaiah 61:1-4, Psalm 23

"Whenever you are able, do good to people who need help." Proverbs 3:27
"Rejoice always, pray without ceasing, in everything give thanks; for this is the will of God in Christ Jesus for you. "  1 Thessalonians 5:16-18
Stewardship Street verses
.
 Hymns and Patriotic Songs:
My Country Tis of Thee
Battle Hymn of the Republic
Pa's Fiddle (Amazon Prime Music)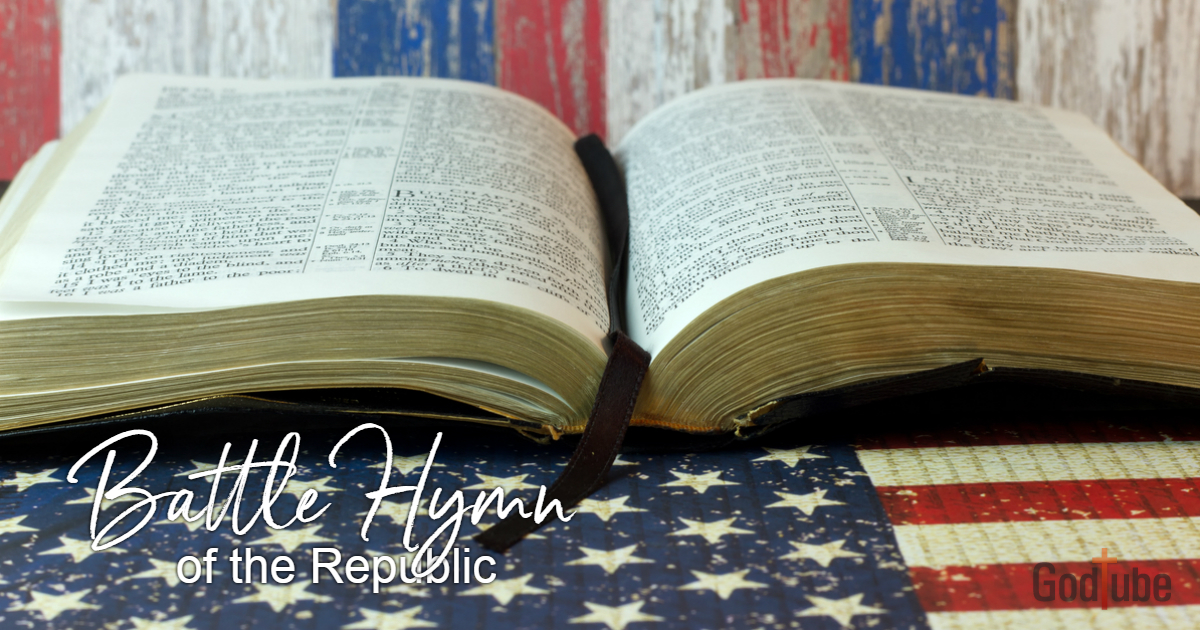 Like a River Glorious
For the Beauty of the Earth
Bringing in the Sheaves
.
Poetry Recitation:
The Creation

by Cecil Frances Alexander
All things bright and beautiful,
All creatures, great and small,
All things wise and wonderful,
The Lord God made them all.
Each little flower that opens,
Each little bird that sings,
He made their glowing colors,
He made their tiny wings.
The rich man in his castle,
The poor man at his gate,
God made them, high or lowly,
And ordered their estate.
The purple-headed mountain,
The river running by,
The sunset and the morning,
That brightens up the sky;
The cold wind in the winter,
The pleasant summer sun,
The ripe fruits in the garden–
He made them every one.
The tall trees in the greenwood,
The meadows where we play,
The rushes by the water
We gather every day,–
He gave us eyes to see them,
And lips that we might tell
How great is God Almighty,
Who has made all things well.
.
Handwriting:
Daniel: writing books, letters, cards, shopping lists, nature journal entries, prayer journal entries, His Story book, spelling words, poem or memory verse copy work, copying verses from the Child Training Bible and Virtue Training Bible.
Faith: Print to Cursive. Noah: Book of Mottoes.
.
Spelling/Language/Story Crafting:
Daniel studies, word builds, hand writes, and then recites the spelling of all new reading words from one Pathway Reader story a week. Noah and Faith do prepared dictation using classic literature selections in the curriculum Spelling Wisdom, and language lessons in Using Language Well.
.
Once a week the kids write stories in their blank books. Noah – Knights and Castle story, Faith – Calico Critters story, Daniel – All About Me.
.
Reading:
Once a week, Noah and Faith read from their Pathway Readers to practice prosody. Daniel reads in his Pathway several times a week to practice and learn how to read. The readers provide spelling words for Daniel as well.
Vocabulary:
Most words are learned naturally in conversation and during read alouds as words in question arise. Noah and Faith look up one word, any word of choice, once a week, usually in the Noah Websters 1828 Dictionary, and write out the definition in their vocabulary notebooks.
.
Literature Read Aloud:
"Thanksgiving" themed picture books for Daniel are listed in previous November lesson plans.


.
History:
5 lessons a week from SCM's 'Modern America and Epistles, Revelation' history curriculum. Noah and Faith daily narrate readings orally, and also narrate in their 'His Story' sketchbooks with drawings once a week or so. For geography, we do 1 lesson a week from SCM's Visits to North America geography curriculum.
History Curriculum Manual and Spines:
.
Living Book List:
George Mueller by Faith Cox Bailey
Our Country's Presidents by Ann Bausum
Abe Lincoln Remembers by Ann Turner
Abe Lincoln Remembers by Ann Turner
Where Lincoln Walked by Raymond Bial
Abraham Lincoln: Friend of the People
A. Lincoln and me by Louise Borden
Mr. Lincoln's Whiskers by Karen Winnick
Abe Lincoln's Beard by Jan Wahl
Me and Willie and Pa by F.N. Monjo
Fashions of the Old South Paper Dolls (Dover)
Kids During the American Civil War by Lisa Wroble
Civil War Days by David King
Civil War for Kids by Janis Herbert
Great Locomotive Chase starring Fess Parker (film)
Gettysburg by F.N. Monjo
Battle of Gettysburg by Neil Johnson
Gettysburg Address by Abraham Lincoln, illustrated by Micheal McCurdy
Duel of the Ironclads: The Monitor vs. the Virginia by Patrick O'Brien
Robert E. Lee by Lee Roddy
Pink and Say by Patricia Polacco
Civil War Artist by Taylor Morrison
Clara Barton and Her Victory Over Fear by Robert Quackenbush
Behind Rebel Lines by Seymour Reit
Civil War Uniforms (Dover)
Old Abe by Patrick Young
Drummer Boy by Ann Turner
Blue and Gray by Eve Bunting
Red Legs by Ted Lewin
Across Five Aprils by Irene Hunt
Blow, Bugles, Blow  by Merritt Allen
Louis Pasteur: founder of Modern Medicine by John Hudson Tiner
Always Inventing: A Photobiography of Alexander Graham Bell by Tom Matthews
The Singing Tree by Kate Seredy
.
Geography
Geography Curriculum Manual, Spines, and Prayer Manual:
.
Living Book List:
Vietnam, the Land by Bobbie Kalman
Vietnam, the Culture by Bobbie Kalman
Vietnam, the People by Bobbie Kalman
Thailand by Rau, Dana Meachen
Thailand by Glaser, Chaya
.
Math:
Right Start Math Games and John Van De Walle math when possible.
Daniels Lessons:
Once a week each:

Arithmetic for Young Children (mental math)
Daniel's Math Book (a blank book where he draws math pictures to record and memorize addition and subtraction math facts to 10)
Life of Fred: Apples, Book 1
Lessons from Developing Number Concepts by Kathy Richardson
Faith's Lessons:
Life of Fred: Goldfish, Book 7 (2x a week)
Kahn Academy Grade 3 Math Lessons (2x a week)
Pet Store Math by SCM (1x a week)
Noah's Lessons
Life of Fred: Fractions (2x a week)
Kahn Academy Grade 5 Math Lessons (2x a week)
Pet Store Math by SCM (1x a week)
.
Living Math Books
The Shark Swimathon
Seven Little Rabbits
Math Potatoes by Greg Tang
Math Fables by Greg Tang
.
Science/Nature Study:
2 lessons per week from SCM's Jack's Insects
Nature Journaling once a week or so
.
Spanish:
Bilingual children's picture books.
.
Piano:
Online lessons at simplymusic.com (most weekdays for 10 minutes)
.
Keyboarding:
Mavis Beacon (twice a week 10 minutes)
.
Shakespeare:
We will attempt to work through one play this year, A Midsummer Night's Dream.
Videos:
On Fun Fridays, at family movie night we watch Moody Science videos, Winnie the Pooh, Land Before Time, BBC's Planet earth and The Blue Planet, Little House on the Prairie (the mild episodes), the Sound of Music, and other (mild) family movies. We usually preview movies and decide if they are wholesome and mild enough for our sensitive kiddos. And we do use the fast forward button. 🙂
.
Traditions and Fun Friday Projects:
Samaritan's Purse Shoe Boxes
Thankful Tree

Fall Leaf Scavenger Hunt (provide a picture of a leaf and then hunt it down at the Nature Park, or provide a leaf and go find the tree)
Paint like an impressionist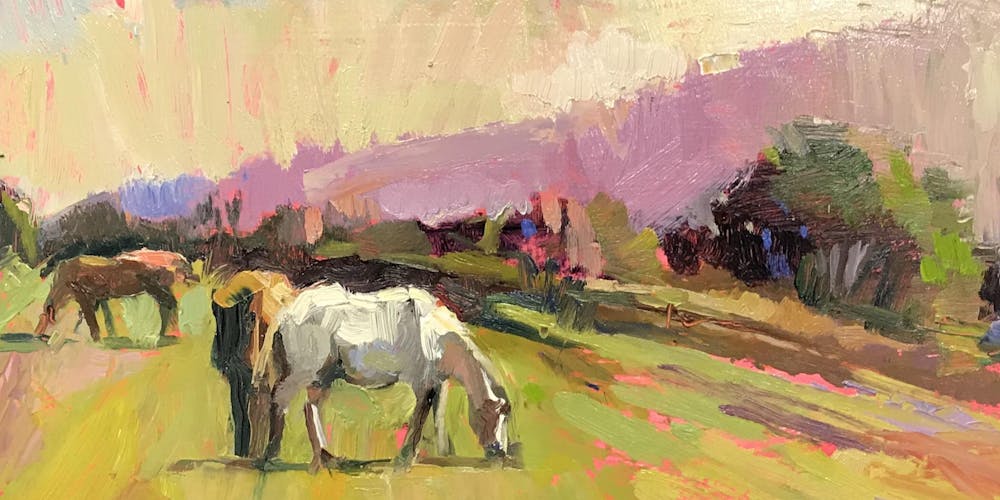 .
Fieldtrips:
CA Mission: San Carlos Borroméo de Carmelo
Monarchs at Natural Bridges Park