2019-2020     Kinder – Daniel     3rd Grade – Faith      5th Grade – Noah
.
Fun Theme: Christmas
Seasonal Theme: Winter
Character/Habit: Merciful

Bible: 1 John

History/Geography: Modern America/Asia

Science/Nature Study: Jack's Insects/Nature Journals
.
Parent Study:
.
Art, Music, and Poetry Study:
What Makes a Van Gogh a Van Gogh?
Getting to Know the World's Greatest Artists: Van Gogh by Mike Venezia
Stories of the Painters by Amy Steedman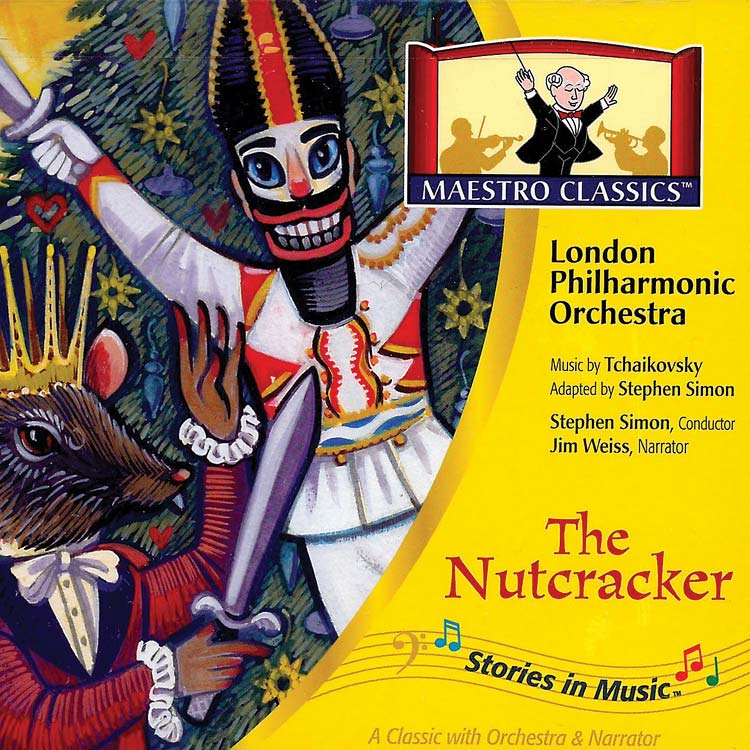 The Story of Peter Tschaikowsky by Opal Wheeler (biography)
Sing for Christmas by Opal Wheeler
Maestro Classics: Peter Tschaikowsky (music cd)
Write one poem a month (often as narration of something we are reading)
Poetry for Young People Series
Art Instruction:
.
Character/Habit Development: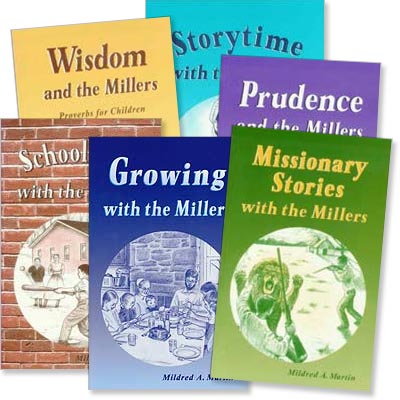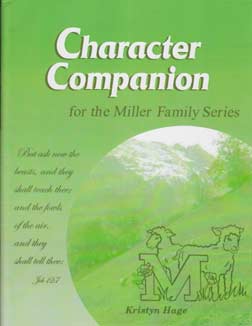 Noah and Faith complete 1 workbook page a month in Character Companion based on the chosen character theme for the month, and together, we read the suggested Miller stories that exemplify the chosen trait
Individual Studies: Noah -Beyond Boyhood by Bob Shultz, Faith -A Girl of Beauty by Carol Fiddler, Daniel – Leading Little Ones to God by Marian Schoolland
Start painting Daniel's birdhouse Stewardship Street (7 categories of savings). Noah and Faith continue earning by serving their family through household jobs.
Child Training Bible and Virtue Training Bible as needed
.
Circle Time/Family Time:
One of the best ways to teach Godly character is to study one character quality at a time in order to understand its nature, its importance, and its benefits.
Blessing and Promise Time:
Choral Confession: Psalm 145:8 "The Lord is gracious and merciful, slow to anger and abounding in steadfast love."
Prayer Time
Pray these prayers for mercy.
Use our Prayer Wall to help us pray for other needs. Current/urgent needs (on the chalkboard), as well as our family (slips of paper with all the promises we have stood on over the years), the world (slips of paper with the names of the countries we have studied in geography so far), and our loved ones (slips of paper with the names of friends and extended family).
Discussion Time:
Read these stories, poems, & quotes/do the activities, and then start a discussion on mercy.
          Mercy:
Merciful: Graciously forbearing and forgiving; kindly withholding punishment due to an offender; compassionate. The definition of m

ercy seems to suggest the role of someone in power who decides what happens to a person who has made a poor choice, so they could be shown shown compassion for their terrible circumstances and forgiven for their behavior. Justice on one hand involves the dispensing of deserved punishment for wrongdoing, and mercy is all about pardon and compassion for an offender. Journal prompt: How can God's Mercy and Justice possibly work together?

Journal prompt: Why is God's judgment necessary and even merciful? Because it preserves order–without law enforcement, criminals and ruffians would wreak havoc. Because it encourages morality–without boundaries & consequences, children would grow wild. Because it shows that God really cares–without justice, who could really trust in God? Because it allows him to show mercy–for what is mercy if there is no judgment? And God delights to show mercy even at the moment of judgment. Christianity is unique in that God's mercy is shown through His justice. There is no setting aside of justice to make room for mercy. The Christian doctrine of penal substitution states that sin and injustice were punished at the cross of Christ and it's only because the penalty of sin was satisfied through Christ's sacrifice that God extends His mercy to undeserving sinners who look to Him for salvation.
Who are some historical figures that exemplify mercy? (Good Samaritan, George Mueller, Florence Nightingale, Mother Teresa, etc.)
God delights in mercy. (Micah 7:18) It is not drawn from him unwillingly; it is not forced out of him; it is not dragged out of his heart by the cries of his children; but he delights in the very pleasure of showing mercy to the miserable. God is very just, but the Word of God does not say anywhere that He delights in justice. Does our own heart delight in extending mercy or justice (what is fair and "right")?
And shall we, who owe everything we possess, everything we hope for, to the unmerited grace of God, deny mercy to our fellow-creatures? Shall we, who must perish eternally, unless God be full of compassion towards us—be lacking in pity towards those who are in any measure dependent for their comfort on us? Remember the parable of the unforgiving steward? "For judgment is without mercy to one who has shown no mercy. Mercy triumphs over judgment." James 2:13 Blessed are the merciful, for they shall obtain mercy. Matthew 5:7 
Lessons on forgiveness
Having another person walk alongside us is encouraging. To encourage simply means to help another person find the courage he or she needs to continue on. When we are miserable, it usually feels better if we know someone cares about our sadness. Is there a friend or family member you can come alongside to encourage them during a hard time right now? How do you think they feel? What are their needs and how can you meet them?
And what are the fruits of mercy? Kind words? Sorrowful looks? Tears of pity? These are merely its blossoms, but substantial acts of kindness are the fruits. Mercy is a passion that begins in sympathy but it does not stop there—it leads to action. It is not mere sentimentalism, which sighs and weeps—yet does nothing more. Mercy needs a quick, discerning eye, a gentle hand, a tender heart. They flee the scenes of wretchedness, and never venture down into the dark and gloomy abodes where misery dwells in all its loathsome and repulsive forms. At such sights, their senses are offended, their feelings are shocked, their comforts are interrupted, and they resolve to expose themselves no more to the scene of misery. But mercy, like the physician, consults not her pleasure, but the calls of duty; and bracing up her nerves, and fortifying herself with motives, and kindling all her courage—flies to the scene of need and suffering. Mercy goes the dirty and narrow alley, where the poorest of the poor herd together, amid poverty, and wretchedness, and vice; where there is everything to offend every sense, and some new shape of misery or 'specter of deprivation' crosses his path at every step; where sounds which seem the wailings and blasphemies of the damned, at every step, come across his ear; see this herald of mercy, trembling, yet pressing onward, through all these horrors, to reach a hovel in the center of this earthly hell, where, amidst filth, and poverty, and disease, lies gasping a human being, to whom he is anxious to convey the comforts of one world, and the hopes of another. This is mercy! Mercy goes paces over the globe in search of misery, diving into the depths of dungeons, plunging into the infection of hospitals, surveying every building in which society inflicts or hides away sorrow and pain. This is mercy. The heroine, who, urged by the mighty impulses of her own brave heart, in opposition to kind advice, and as it seemed at first with neglect of prudence, but as we see now, under the protection of God, whose messenger she was, ventured within the walls of a prison, where, in addition to all that could offend the eye, the ear, the touch, the smell—there was everything to shock the moral sense. See this astonishing woman, descending from splendor to place herself amidst scenes of living, crawling filth, and leaving for a season the pure and quiet endearments of her home—to collect around her a band of furies, maddened at once by disease and vice; and all this for the simple purpose of reforming creatures considered by society beyond any hope, and below every effort for their improvement. This is mercy. (Grace Gems)
We are able to have mercy on someone with whom we can empathize with. Take time to learn about empathy. Read Stand in My Shoes and One Thousand Tracings.
Discuss the "two parts of showing empathy":

1) Think about what the other person is feeling. How would you feel in that situation? (You could say "You must feel ____________" to show someone understanding)
2) Think about what that other person/needs wants. What would you need or want from others in that situation?

Practice "standing in others shoes" by doing role play. Some shoes aren't easy to fit into (i.e. situations more removed from our own personal experiences may require more effort to understand). Provide shoe boxes with different types of shoes that represent the feet of various people in various situations as described on "scenario cards" placed in the boxes. Children open the boxes and respond to the situations described on the scenario cards using the "two parts of showing empathy". Scenario card examples:

I am staying home today because my stomach doesn't feel right. Actually, my mom and dad divorced this summer and I don't get to see my dad very much now. Everything has changed so much at home and it is all I can think about. This is my third day to miss school so far and my mom says she'll lose her job if she has to keep taking off of work to stay home with me.  Put yourself in my shoes.
I am the mom of one little girl and we're homeless right now. It's not like we're living on the streets, though. We're in this nice program where we get to live at a church for two weeks before we have to go to another church. The people feed us and we have a place to sleep and shower. I used to be a Librarian but I don't have a job now, so I'm looking for work so that I can find somewhere for us to live and be able to pay the bills. Put yourself in place of me. How do I feel? What do I need? What does my daughter need?
I am a baby and something's not right so I'm going to the Doctor. I haven't been sleeping well so I've been kind of fussy lately. It could be that I'm cutting some teeth, but mom's not sure. I cry all the time and it is driving my brother and sisters crazy. I'm too young to explain how I'm feeling because I don't talk yet. Put yourself in my shoes.
I am a fourth grader. I really struggle with math assignments and it takes me longer than everyone else to finish our worksheets. Sometimes I steal pencils so that I don't have to waste time looking for one. If someone treis to talk to me when I am working sometimes I snap at them and say mean things. I am trying to concentrate because I know I am not going to do well anyway. Put yourself in my shoes.
I just moved here from a foreign country. My English is not very
good yet and I have a strong accent. I don't understand a lot of the classroom rules so I keep making mistakes. My teacher gives me a lot more chances than other people in my class because I am new. But it makes people not want to be my friend because they don't think that's fair. Put yourself in my shoes.
I am a mom and teacher and I really want my kids to learn and reach
their goals. I have several students in my school that are all very different and all need me to help them. When I was working with one, others kept coming to the table with questions and accidentally interrupted what we are doing. I stood up and demanded that everyone return to their seats and to not get up in an angry voice. Put yourself in my shoes.
I am a third grade girl and I got a REALLY bad haircut. I got gum in my hair and my mom had to cut it out. The person at the salon couldn't even fix it! Everyone has noticed and it has put me in a really bad mood. I just want to be by myself. I don't even want to be around my friends. Put
yourself in my shoes.

Bible/Devotions:
Early Morning: Personal time: read in a variety of Bibles and Bible Storybooks, use prayer journals and practice listening for God's voice, study in the Child Training Bible and Virtue Training Bible, do personal prayer and worship.  Together time: worship acapella and with guitar, pray with (or without) the prayer wall, narrate Bible readings (per curriculum).
Night: Family Bible study led by daddy
.
Scripture Memory:
The Lord's Prayer Matthew 6:9-13

Review:
1 Corinthians 13, Isaiah 61:1-4, Psalm 23

December Verses
.
 Hymns and Patriotic Songs: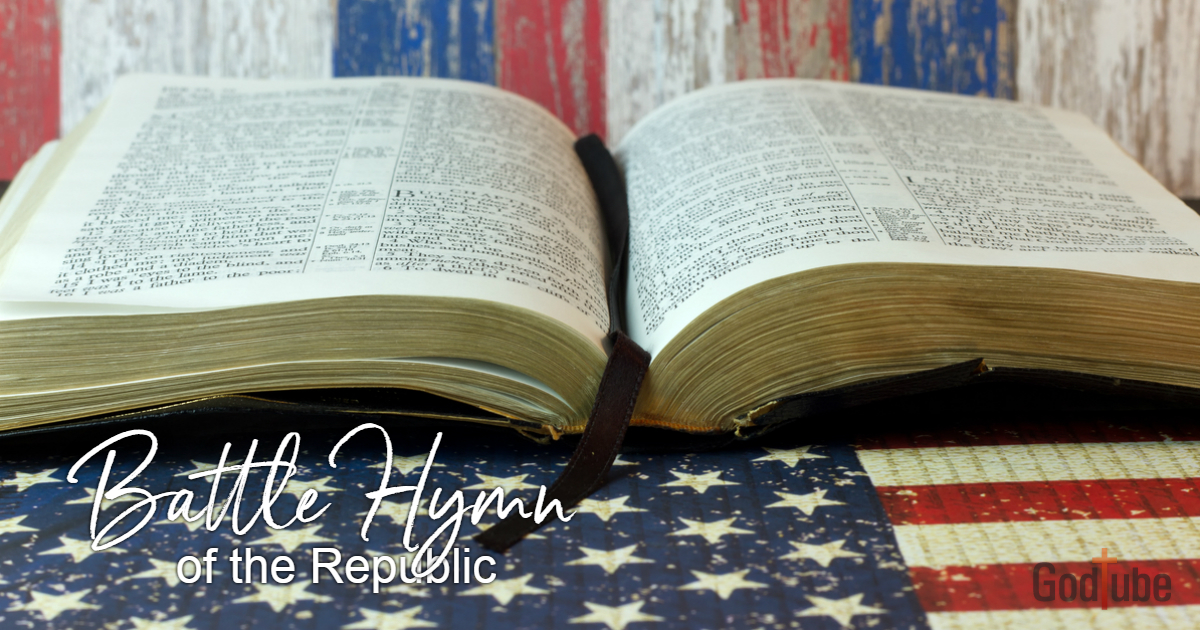 Like a River Glorious
For the Beauty of the Earth
Bringing in the Sheaves
.
Poetry Recitation:
The Creation

by Cecil Frances Alexander
All things bright and beautiful,
All creatures, great and small,
All things wise and wonderful,
The Lord God made them all.
Each little flower that opens,
Each little bird that sings,
He made their glowing colors,
He made their tiny wings.
The rich man in his castle,
The poor man at his gate,
God made them, high or lowly,
And ordered their estate.
The purple-headed mountain,
The river running by,
The sunset and the morning,
That brightens up the sky;
The cold wind in the winter,
The pleasant summer sun,
The ripe fruits in the garden–
He made them every one.
The tall trees in the greenwood,
The meadows where we play,
The rushes by the water
We gather every day,–
He gave us eyes to see them,
And lips that we might tell
How great is God Almighty,
Who has made all things well.
.
Handwriting:
Daniel: writing books, letters, cards, shopping lists, nature journal entries, prayer journal entries, His Story book, spelling words, poem or memory verse copy work, copying verses from the Child Training Bible and Virtue Training Bible.
Faith: Print to Cursive. Noah: Book of Mottoes.
.
Spelling/Language/Story Crafting:
Daniel studies, word builds, hand writes, and then recites the spelling of all new reading words from one Pathway Reader story a week. Noah and Faith do prepared dictation using classic literature selections in the curriculum Spelling Wisdom, and language lessons in Using Language Well.
.
Once a week the kids write stories in their blank books. Noah – Knights and Castle story, Faith – Calico Critters story, Daniel – All About Me.
.
Reading:
Once a week, Noah and Faith read from their Pathway Readers to practice prosody. Daniel reads in his Pathway several times a week to practice and learn how to read. The readers provide spelling words for Daniel as well.
Vocabulary:
Most words are learned naturally in conversation and during read alouds as words in question arise. Noah and Faith look up one word, any word of choice, once a week, usually in the Noah Websters 1828 Dictionary, and write out the definition in their vocabulary notebooks.
.
Literature Read Aloud:
"Thanksgiving" themed picture books for Daniel are listed in previous November lesson plans.

.
History:
5 lessons a week from SCM's 'Modern America and Epistles, Revelation' history curriculum. Noah and Faith daily narrate readings orally, and also narrate in their 'His Story' sketchbooks with drawings once a week or so. For geography, we do 1 lesson a week from SCM's Visits to North America geography curriculum.
History Curriculum Manual and Spines:
.
Living Book List:
The Brooklyn Bridge by Elizabeth Mann
George Mueller by Faith Cox Bailey
Our Country's Presidents by Ann Bausum
Abe Lincoln Remembers by Ann Turner
Abe Lincoln Remembers by Ann Turner
Where Lincoln Walked by Raymond Bial
Abraham Lincoln: Friend of the People
A. Lincoln and me by Louise Borden
Mr. Lincoln's Whiskers by Karen Winnick
Abe Lincoln's Beard by Jan Wahl
Me and Willie and Pa by F.N. Monjo
Fashions of the Old South Paper Dolls (Dover)
Kids During the American Civil War by Lisa Wroble
Civil War Days by David King
Civil War for Kids by Janis Herbert
Great Locomotive Chase starring Fess Parker (film)
Gettysburg by F.N. Monjo
Battle of Gettysburg by Neil Johnson
Gettysburg Address by Abraham Lincoln, illustrated by Micheal McCurdy
Duel of the Ironclads: The Monitor vs. the Virginia by Patrick O'Brien
Robert E. Lee by Lee Roddy
Pink and Say by Patricia Polacco
Civil War Artist by Taylor Morrison
Clara Barton and Her Victory Over Fear by Robert Quackenbush
Behind Rebel Lines by Seymour Reit
Civil War Uniforms (Dover)
Old Abe by Patrick Young
Drummer Boy by Ann Turner
Blue and Gray by Eve Bunting
Red Legs by Ted Lewin
Across Five Aprils by Irene Hunt
Blow, Bugles, Blow  by Merritt Allen
Louis Pasteur: founder of Modern Medicine by John Hudson Tiner
Always Inventing: A Photobiography of Alexander Graham Bell by Tom Matthews
The Singing Tree by Kate Seredy
.
Geography
Geography Curriculum Manual, Spines, and Prayer Manual:
.
Living Book List:
Kampung Boy by Lat
Vietnam, the Land by Bobbie Kalman
Vietnam, the Culture by Bobbie Kalman
Vietnam, the People by Bobbie Kalman
Thailand by Rau, Dana Meachen
Thailand by Glaser, Chaya
.
Math:
Right Start Math Games and John Van De Walle math when possible.
Daniels Lessons:
Once a week each:

Arithmetic for Young Children (mental math)
Daniel's Math Book (a blank book where he draws math pictures to record and memorize addition and subtraction math facts to 10)
Life of Fred: Apples, Book 1
Lessons from Developing Number Concepts by Kathy Richardson
Faith's Lessons:
Life of Fred: Book 7 and 8 (2x a week)
Kahn Academy Grade 3 Math Lessons (2x a week)
Pet Store Math by SCM (1x a week)
Noah's Lessons
Life of Fred: Fractions (2x a week)
Kahn Academy Grade 5 Math Lessons (2x a week)
Pet Store Math by SCM (1x a week)
.
Living Math Books
The Shark Swimathon
Seven Little Rabbits
Math Potatoes by Greg Tang
Math Fables by Greg Tang
.
Science/Nature Study:
2 lessons per week from SCM's Jack's Insects
Nature Journaling once a week or so
.
Spanish:
Bilingual children's picture books.
.
Piano:
Online lessons at simplymusic.com (most weekdays for 10 minutes)
.
Keyboarding:
Mavis Beacon (twice a week 10 minutes)
.
Shakespeare:
We will attempt to work through one play this year, A Midsummer Night's Dream.
Videos:
On Fun Fridays, at family movie night we watch Moody Science videos, Winnie the Pooh, Land Before Time, BBC's Planet earth and The Blue Planet, Little House on the Prairie (the mild episodes), the Sound of Music, and other (mild) family movies. We usually preview movies and decide if they are wholesome and mild enough for our sensitive kiddos. And we do use the fast forward button. 🙂
.
Traditions and Fun Friday Projects:
Select a Samaritan's Purse Christmas gift to give together this year.
Shepherds Pouches to help the kids raise money for a Samaritans Purse gift. We pay a quarter for each kind deed done.
Happy Birthday Jesus Party
Christmas Caroling
Find or make ornaments that depict what God has done this year.
.
Fieldtrips:
Ice skating
Live Nativity
Christmas tree cutting
Caroling at a care home