2019-2020     Kinder – Daniel     3rd Grade – Faith      5th Grade – Noah
.
Fun Theme: Bugs and Butterflies

Seasonal Theme: Spring
Character/Habit: Neat

Bible: Revelation

History/Geography: Modern America/Asia

Science/Nature Study: Jack's Insects/Nature Journals
.
Parent Study: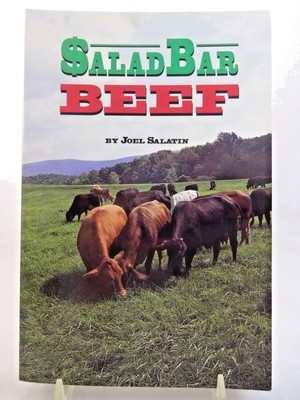 .
Art, Music, and Poetry Study:
Work on writing poetry once a week (often as narration of something we are reading)
Poetry for Young People Series
Art Instruction:
.
Character/Habit Development: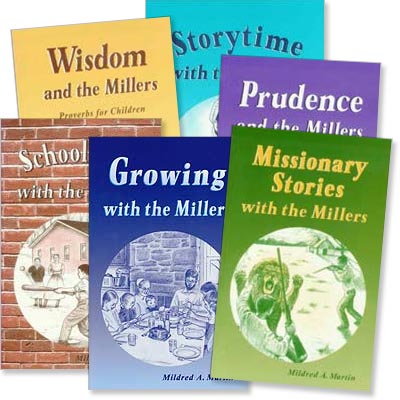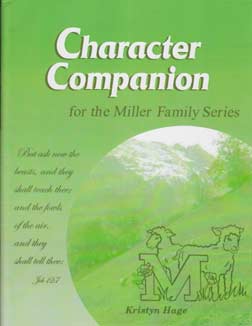 Noah and Faith complete 1 workbook page a month in Character Companion based on the chosen character theme for the month, and together, we read the suggested Miller stories that exemplify the chosen trait
Individual Studies: Noah -Beyond Boyhood by Bob Shultz, Faith -A Girl of Beauty by Carol Fiddler, Daniel – Leading Little Ones to God by Marian Schoolland
Start painting Daniel's birdhouse Stewardship Street (7 categories of savings). Noah and Faith continue earning by serving their family through household jobs.
Child Training Bible and Virtue Training Bible as needed
.
Circle Time/Family Time:
One of the best ways to teach Godly character is to study one character quality at a time in order to understand its nature, its importance, and its benefits.
Blessing and Promise Time:
Prayer Time
Pray for neatness.
Use our Prayer Wall to help us pray for other needs. Current/urgent needs (on the chalkboard), as well as our family (slips of paper with all the promises we have stood on over the years), the world (slips of paper with the names of the countries we have studied in geography so far), and our loved ones (slips of paper with the names of friends and extended family).
Discussion Time:
Read these stories, poems, & quotes/do the activities, and then start a discussion on neatness.
   Neat:
Orderly; tidy; harmonious arrangement; well kept.
Jesus made it clear that men are defiled by what is in their hearts and that godliness is not attained by what we eat or don't eat or by how often we wash our hands (Matthew 7:18-23). At the moment of salvation, we are made completely clean and righteous before God and only then can we share in His godliness.
Why do we want to keep our homes neat? Writing Assignment: What is so special about home and family?
Home is where our heart is and so home is where ministry happens. Ministry is meeting the needs of others in a way that opens their heart to God. When we make home as fun as possible it helps form strong family ties (rather than friends houses or outside activities being the greater draw). Our yearbooks capture many of our beautiful moments. Read alouds, family movie nights, game nights, tea times, traditions, and special homemade foods all help to enrich home and family life. When we make our homes vibrant and warm, we are nurturing each others' spirits and winning each others hearts. It is in our homes where God has the most undistracted access to our hearts and minds. The home is a God designed dynamic learning environment for children. We as a family commit to being at home, together, a lot, in order to build our home. We desire a slower paced environment and atmosphere in our home, where our children can soak and drink deeply of God, rather than us always rushing in and out, building up much of our lives outside of home, and separately. With some intentional thought, we can make our home a place that we prefer over any other place. May we always think of home as the best place to be.
We long for the peace that comes from a well-managed home and a well-tended soul. How does being neat help us to have peace?
When your room has items laying around everywhere, the dishes are piled high, the laundry hasn't been done in weeks, and you are crawling around in dirt when you play, how do you feel? How do messes make a chaotic and and stressful atmosphere? Whether we like to admit it or not, our environment and those things in it can really affect our moods. Lets list as many words as we can think of to describe how it can make us feel. (Stressed, anxious, frustrated, distracted, hopeless, discouraged, etc.)
What are some time suckers that leave you with less time to stay organized and neat?
What are some things that are nice to have in place the night before so that the morning is more pleasant? Picking up your room and the house, doing dishes, hanging up your clothes all before bed is like giving yourself a gift for tomorrow. How do you think that is so?
Summer is coming and along with free time, creativity, and looser schedules often comes messiness, carelessness, and neglect. What can we do to make a plan to prevent some of the problme this summer?
Never leave a room empty handed (leave a room as you left it)One of the best things you can do to keep your home de-cluttered and cleaned is to keep the rooms you leave as you left them (once they are already clean and de-cluttered). So if you bring a book into the living room to read, then put it back on the bookshelf when you're done. If you have a cup of coffee in your chair by the window, then take it to the kitchen when you leave. Get into the habit of looking around the room you're leaving for anything that you can put away on your way out. Doing this regularly will make a huge difference in the state of your home.
"A Place for Everything and Everything in Its Place" -Benjamin Franklin
When things don't have a place to go, they will begin to pile up. So the old motto, "a place for everything and everything in it's place" is particularly important to keeping a de- cluttered home. When new things come into your home designate a place that it will go right away, and put it there. This way you can always know where to put things back when you're done with them and nothing will end up lingering in spaces for too long because you don't know where to put them. Practice this principle: walk around the house, ask "Is everything where it should be?," and make a game out of finding things out of place.
Discuss a creating a cleaning rotation schedule vs. a whole family clean up day/half day once a week. Which is preferable to you?
Organize a space that needs arranging and cleaning out.
For if someone does not know how to manage his own household, how will he care for God's church? 1 Timothy 3:5
"He who has no taste for order, will be often wrong in his judgment, and seldom considerate or conscientious in his actions." -Johann Kasper Lavater
Bible/Devotions:
Early Morning: Personal time: read in a variety of Bibles and Bible Storybooks, use prayer journals and practice listening for God's voice, study in the Child Training Bible and Virtue Training Bible, do personal prayer and worship.  Together time: worship acapella or with worship videos, pray with (or without) the prayer wall, narrate Bible readings (per curriculum).
Night: Family Bible study where we all make contributions and lead out
.
Scripture Memory:
Review:
1 Corinthians 13, Matthew 5:1-16, Isaiah 61:1-4, Psalm 23, Psalm 91

.
 Hymns and Patriotic Songs:
.
Poetry Recitation:
Oh, give us pleasure in the flowers to-day;
And give us not to think so far away
As the uncertain harvest; keep us here
All simply in the springing of the year.
Oh, give us pleasure in the orchard white,
Like nothing else by day, like ghosts by night;
And make us happy in the happy bees,
The swarm dilating round the perfect trees.
And make us happy in the darting bird
That suddenly above the bees is heard,
The meteor that thrusts in with needle bill,
And off a blossom in mid air stands still.
For this is love and nothing else is love,
The which it is reserved for God above
To sanctify to what far ends He will,
But which it only needs that we fulfill.
.
Handwriting:
Daniel: writing books, letters, cards, shopping lists, nature journal entries, prayer journal entries, His Story book, spelling words, poem or memory verse copy work, copying verses from the Child Training Bible and Virtue Training Bible.
Faith: Print to Cursive. Noah: Book of Mottoes.
.
Spelling/Language/Story Crafting:
Daniel studies, word builds, hand writes, and then recites the spelling of all new reading words from one Pathway Reader story a week. Noah and Faith do prepared dictation using classic literature selections in the curriculum Spelling Wisdom, and language lessons in Using Language Well.
.
Once a week the kids write stories in their blank books. Noah – Knights and Castle story, Faith – Calico Critters story, Daniel – My Story.
.
Reading:
Once a week, Noah and Faith read from their Pathway Readers to practice prosody. Daniel reads in his Pathway several times a week to practice and learn how to read. The readers provide spelling words for Daniel as well.
Vocabulary:
Most words are learned naturally in conversation and during read alouds as words in question arise. Noah and Faith look up one word, any word of choice, once a week, usually in the Noah Websters 1828 Dictionary, and write out the definition in their vocabulary notebooks.
.
Literature Read Aloud: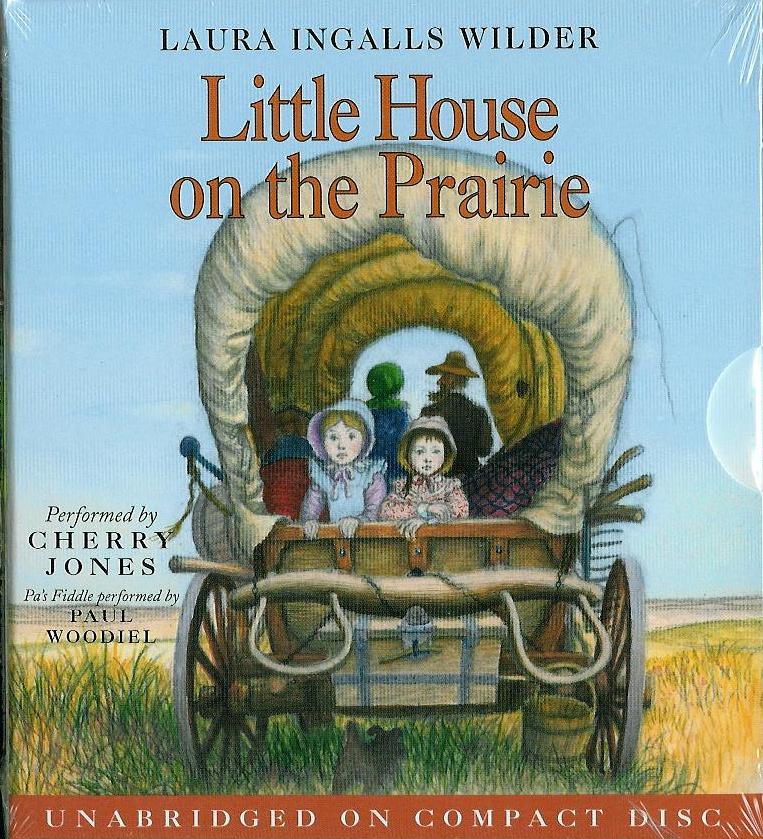 .
History:
5 lessons a week from SCM's 'Modern America and Epistles, Revelation' history curriculum. Noah and Faith daily narrate readings orally, and also narrate in their 'His Story' sketchbooks with drawings once a week or so. For geography, we do 1 lesson a week from SCM's Visits to North America geography curriculum.
History Curriculum Manual and Spines:
.
Living Book List:
.
Geography
Geography Curriculum Manual, Spines, and Prayer Manual:
.
Living Book List:
.
Math:
Right Start Math Games and John Van De Walle math when possible.
Daniels Lessons:
Once a week each:

Arithmetic for Young Children (mental math)
Daniel's Math Book (a blank book where he draws math pictures to record and memorize addition and subtraction math facts to 10)
Lessons from Developing Number Concepts by Kathy Richardson
Faith's Lessons:
Kahn Academy Grade 3 Math Lessons (2x a week)
Pet Store Math by SCM (1x a week)
Noah's Lessons
Life of Fred: Fractions (2x a week)
Kahn Academy Grade 5 Math Lessons (3x a week)
.
Living Math Books
.
Science/Nature Study:
2 lessons per week from SCM's Jack's Insects
Nature Journaling once a week or so
Praying mantises : hungry insect heroes / Sandra Markle

Locusts : insects on the move / Sandra Markle
.
Spanish:
Bilingual children's picture books.
.
Piano:
Online lessons at simplymusic.com (most weekdays for 10 minutes)
.
Keyboarding:
Mavis Beacon (twice a week 10 minutes)
.
Shakespeare:
We will attempt to work through one play this year, A Midsummer Night's Dream.
Videos:
On Fun Fridays, at family movie night we watch Moody Science videos, Winnie the Pooh, Land Before Time, BBC's Planet earth and The Blue Planet, Little House on the Prairie (the mild episodes), the Sound of Music, and other (mild) family movies. We usually preview movies and decide if they are wholesome and mild enough for our sensitive kiddos. And we do use the fast forward button. 🙂
.
Traditions and Fun Friday Projects:
Truck Art with Daniel
Make a Norman Rockwell inspired Saturday Evening Post illustration
Spring Cleaning
Hand Print Card for Father's Day
.
Fieldtrips:
Nature Excursions
---