2020-2021 1st Grade- Daniel 4th Grade – Faith 6th Grade – Noah
.
Parent Study:
Art, Music, and Poetry Study:
Choose a painting to study (look at for 10 minutes or so, quietly or with discussion), then hide, and one at a time children narrate all they can remember about the picture.
1. String Quartet Op 76 no 3 "Emperor" * * α OR String Quartet Op 76 no 4 "Sunrise" * *   "Emporer": I. Allegro ($mp3) II. Menuett: Allegro ($mp3) III. Poco adagio cantabile ($mp3) IV. Finale: Presto ($mp3)
2, 3. London Symphony no 104 in D major (4 weeks) * * ($mp3)
4, 5. The Creation (4 weeks) * * α
6. Horn Concerto No. 1 in D * * I Allegro ($mp3) II Adagio ($mp3) III Allegro ($mp3)
     Purchase the book Joseph Haydn, The Merry Little Peasant ($amzn) by Opal Wheeler
     Free Ebook for younger students Franz Joseph Haydn: The Story of the Choir Boy who became a Great Composer by Thomas Tapper
For a lighter term:
1. String Quartet Op 76, no. 3, 2nd movement (8:14) * * (This is the tune for the hymn "Glorious Things of Thee Are Spoken") ($mp3)
2. String Quartet Op 76 no. 4 in B flat major, 1st movement (8:42) * * (Nicknamed Sunrise due to the rising theme over sustained chords that begins the quartet.) ($mp3)
3. London Symphony – Finale: Spiritoso (6:40) * * (Symphony No. 104 in D major is Joseph Haydn's final symphony. It is the last of the twelve so-called London Symphonies, and is known (somewhat arbitrarily, given the existence of eleven others) as the London Symphony. The exuberant finale, in fast tempo and in sonata form, opens in the mode of folk music using a drone bass and a theme often claimed to have originated as a Croatian folk song.) ($mp3)
4. The Creation: "The Heavens are Telling the Glory" (4:02) * * (The Creation is considered by many to be Haydn's masterpiece. And "The Heavens are Telling the Glory" seems to be akin to what the Hallelujah chorus is to the Messiah.) ($mp3)
5. Horn Concerto No. 1 in D major, 2nd movement (Adagio) (6:04) * * ($mp3)
     Classics for Kids Past Shows: Haydn
Read a poem from Poetry for Young People a few times a week
Write one poem a month (often as narration of something we are reading)
Read and use exercises from Roar on the Other Side
Art Instruction:
.
Character/Habit Development: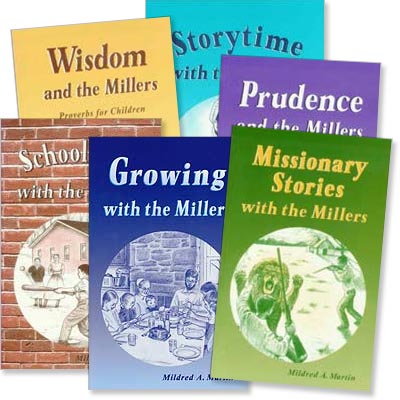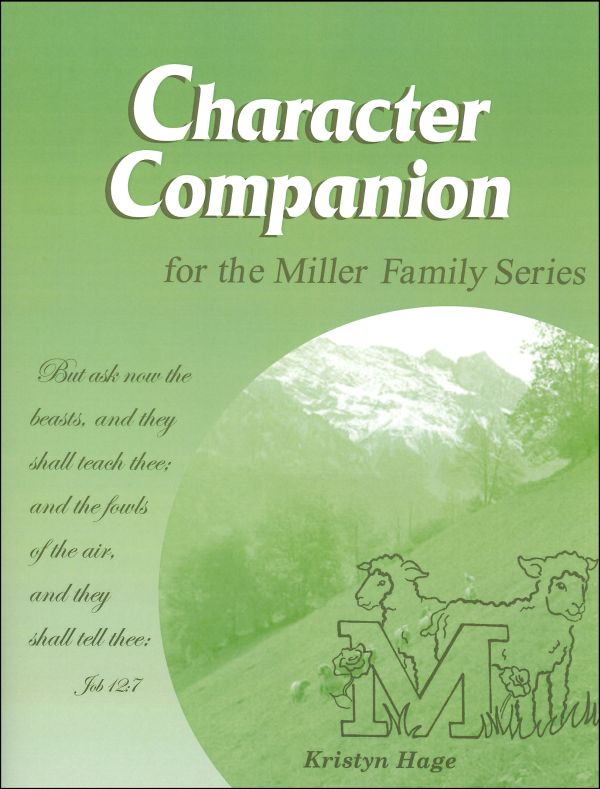 1 workbook page a month in Character Companion based on the chosen character theme for the month, and together read the suggested Miller stories that exemplify the chosen trait
Noah and Daniel -Tiger and Tom, Faith -The King's Daughter
Child Training Bible and Virtue Training Bible as needed
.
Circle Time/Family Time:
One of the best ways to teach Godly character is to study one character quality at a time in order to understand its nature, its importance, and its benefits.
Prayer Time
Pray for resoucefulness.
Use our Prayer Wall to help us pray for other needs. Current/urgent needs (on the chalkboard), as well as our family (slips of paper with all the promises we have stood on over the years), the world (slips of paper with the names of the countries we have studied in geography so far), and our loved ones (slips of paper with the names of friends and extended family).
Sharing Time:
Discussion Time:
Continue to review "Perseverance" from last month. Read these stories, poems, & quotes/do the activities, and then start a discussion.
      Resourcefulness:
Resourceful: Thrifty; good at making do with what you have at hand; creative
Resourcefulness sometimes means doing a lot with a little. A teacher making the most of a small budget. A host opening up his modest home. A cook improvising with a half-empty fridge. A bedridden pregnant woman parenting from her bed. Discuss examples of resourcefulness in our own personal lives/family life to again illustrate resourcefulness (using free time well, multi-tasking during read alouds, reading in the few minutes before bed or during a car ride, making a gift instead of (over)spending, entrepreneurial business plans, getting advice from someone with more experience, cooking freezer meals ahead of time, combining errands, building relationships, reusing/repurposing items, etc.)
What are your resources? In other words, what have you been given, what are you good at, what do you enjoy, who are you? What do you hope to do with all of that someday (i.e. what are your big dreams)? Now, what can you do with what is in your hands right now? Get started today with whatever you have on hand, no matter how small it seems –that's being resourceful!
Have children practice resourcefulness by menu planning, trip planning, or activity planning with limited resources (time, money, ingredients, etc.) to see what they can creatively come up with.
Present fictitious or actual problems and have children come up with multiple solutions in order to practice the flexibility of resourceful thinking.
Practice reflection with the following questions. What projects or tasks have required resourcefulness of me lately? What did I learn? What would I do differently next time? The more we can ask ourselves these questions, the more we can foster our growth to become more resourceful. Write and post the questions somewhere where they will be available for future use.
Studies show that perfectionist attitudes can interfere with a child's ability to achieve goals. Pre-read this on perfectionism and then discuss together how it can be an impediment to resourcefulness.
Name people from the Bible, our social circle, and history who illustrate resourcefulness. Read a biography on resourceful people such as Jane Goodall or Walt Disney.
Provide free reading books that encourage resourceful and entrepreneurial thinking such as Micro Business for Teens, Rich Dad Poor Dad for Teens, The $100 Startup, or Common Sense Business for Kids.
Encourage and help the children who may be interested in starting a business to get started (beginning with whatever is in their hands).
Quick Write part 1: Do you feel the following statement (in bold) is true, sometimes true, or false? Compare and contrast the experiences of children who grew up during the Depression (great grandparents) with children today in modern America and how these differing experiences might develop or hinder a child's resourcefulness both then and today.
The more resources we have, the less resourceful we tend to become.
"When I have a lot of "stuff" I don't have to be resourceful. I always have enough. I don't have to get creative—it's all been done for me. My Lego play set tells me what to build and how to build it; my teacher spoon feeds me the answers before the big test; my mom does all my cooking, driving and cleaning; and my Monopoly game has even removed the "Go To Jail" card because I don't want to waste time in jail when I want to play the game. This is a picture of middle class America today.
Do you know why our grandparents came from such a resourceful generation? Because many of them lived through the "Great Depression." They had to be. They saved their money instead of spending it; they didn't dispose of uneaten food so they'd have leftovers for tomorrow; they wore shoes and drove cars until they were no longer able to transport them any more. It was function over form. Today, we pride ourselves in the very opposite. If my clothes or car doesn't look new—I want a new one." (growingleaders.com)
Quick Write part 2: Yet we know from Luke 12:48 that "to whom much is given, much is required." What Biblical advice would you give someone in modern America blessed with many resources?
.
Bible History/Devotions:
Video on Numbers by Bible Project
Early Morning: Personal time: read in a variety of Bibles and Bible Storybooks, use prayer wall, prayer journals, and practice listening for God's voice, personal prayer and worship.  Together time: worship, prayer, narrate Bible History readings (3x per week per curriculum).
Night: Family Bible study using Numbers Commentary
.
Scripture Memory:
Romans 8:26-39
Review: Exodus, 20:1-17, Psalm 139:1-18, Proverbs 2:1-10, Matthew 6:9-13, 2 Peter 1:5-8, 1 Corinthians 13, Matthew 5:1-16, Isaiah 61:1-4, Psalm 23, Psalm 91
.
 Hymns and Patriotic Songs:
There is a Fountain Filled With Blood
.
Poetry Recitation:
A Poison Tree
I was angry with my friend; 
I told my wrath, my wrath did end.
I was angry with my foe: 
I told it not, my wrath did grow. 
And I watered it in fears,
Night & morning with my tears: 
And I sunned it with smiles,
And with soft deceitful wiles. 
And it grew both day and night.
Till it bore an apple bright.
And my foe beheld it shine,
And he knew that it was mine.
And into my garden stole, 
When the night had veiled the pole; 
In the morning glad I see; 
My foe outstretched beneath the tree
.
Handwriting:
1-2x per week
Daniel: Print to Cursive
Faith: Hymns in Prose
Noah: Book of Mottoes
.
Spelling/Language:
4x per week prepared dictation using classic literature selections in the curriculum Spelling Wisdom, and language lessons in Using Language Well.
.
Reading:
1-2x per week, Pathway Readers to practice prosody.
.
Writing:
Blank Books for story crafting 1-2x per week. Noah – Knights and Castle story, Faith – Calico Critters story, Daniel – Bunny's Adventures
Noah: 4x per week complete 1 skill in Jump In Workbook by Sharon Watson
501 Essay Prompts (extra resource)
Written Narration (Faith 2x per week) (Noah 4x per week)
.
Vocabulary:
Look up one word, any word of choice, 1x per week, usually in the Noah Websters 1828 Dictionary, and write out the definition in vocabulary notebooks.
.
Literature Read Aloud: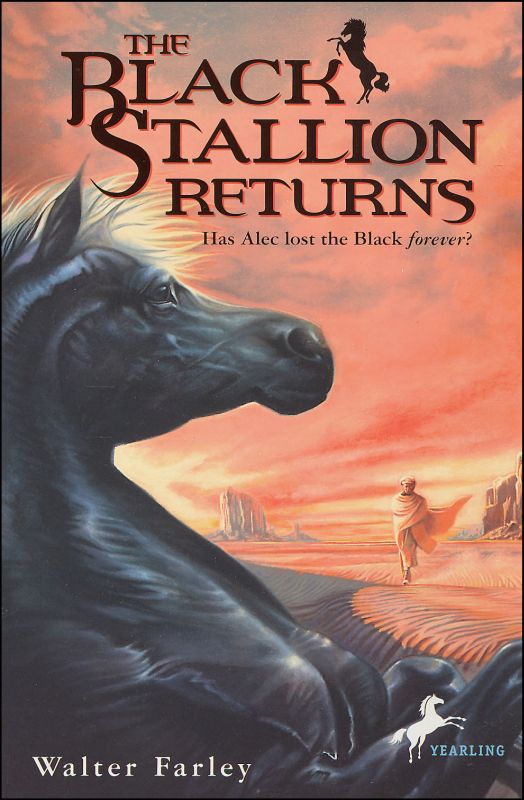 .
History:
5x per week SCM's 'Genesis-Dueteronomy & Ancient Egypt' history curriculum. (SCM narration notecards for written narration prompts 2-4x per week.)
.
Living Book List:
A Family Guide to the Biblical Holidays
.
Book of Centuries:
1x per week draw artifacts and make note of important events and people in each century.
.
Geography
1x per week SCM's Visits to Africa geography curriculum.
.
Living Book List:
.
Economics:
Uncle Eric Talks About Personal Career and Financial Security (Free reading)
.
Current Events:
Subscription to God's World Teen (Free Reading)
.
Math:
Daniels Lessons:
4x a week
Mental math with mommy -money, time, adding, subtracting, multiplying, dividing, skip counting, etc.
Lessons from Developing Number Concepts by Kathy Richardson
Faith's Lessons:
5x a week
Life of Fred: Book 7-10 (2x a week)
Kahn Academy Grade 3.5-4 Math Lessons (2x a week)
Pet Store Math by SCM (1x a week)
Noah's Lessons
5x a week
Life of Fred: Decimals (2x a week)
Kahn Academy Grade 6 Math Lessons (3x a week)
.
Nature Study:
2x per week SCM's Learning About Birds lessons
Nature Journaling once a week or so
Handbook of Nature Study as reference material
Free Reading: The Storybook of Science
Birds Every Child Should Know (extra resource)
(Charlotte Mason) Bird-stalking.––But bird 'stalking,' to adapt a name, is a great deal more exciting and delightful than bird's nesting, and we get our joy at no cost of pain to other living things. All the skill of a good scout comes into play. Think, how exciting to creep noiselessy as shadows behind river-side bushes on hands and knees without disturbing a twig or pebble till you get within a yard of a pair of sandpipers, and then, lying low, to watch their dainty little runs, pretty tricks of head and tail, and to hear the music of their call. And here comes the real joy of bird-stalking. If in the winter months the children have become fairly familiar with the notes of our resident birds, they will be able in the early summer to 'stalk' to some purpose. The notes and songs in June are quite bewildering, but the plan is to single out those you are quite sure of, and then follow up the others. The key to a knowledge of birds is knowledge of their notes, and the only way to get this is to follow any note of which you are not
sure. The joy of tracking a song or note to its source is the joy of a 'find,' a possession for life.
But bird-stalking is only to be done upon certain conditions. You must not only be 'most mousy-quiet,' but you must not even let a thought whisper, for if you let yourself think about anything else, the entirely delightful play of bird-life passes by you unobserved; nay, the very bird notes are unheard.
Here are two bird walks communicated by a bird lover:––
"We heard a note something like a chaffinch's, only slower, and we looked up in the boughs of the ash to try and track the bird by the sudden quiver of one twig here, another, there. We found a steep, rocky path which brought us almost level with the tree tops, and then we had a good view of the shy little willow wren busily seeking food. A note from the next tree like a bubbling of song drew us farther on, and then we found the wood wren and watched him as with up-turned head and bubbling throat he uttered his trill."
"A joyous burst of song came from a bush near by, and we crept on, to find a blackcap warbler with upraised crest turning excitedly round and round in the ecstasy of song. We waited, and traced him to his next station by his light touch on the branches. A hoarse screech from another tree announced a green-finch, and we had a long chase to get a glimpse of him; but he came to an outstanding twig, and then we heard his pretty song, which I should never have guessed to be his had we not seen him at it. A little squeaky note made us watch the tree trunks, and, sure enough, there was a tree-creeper running up and round and round an ash, uttering his note all the time.
"Another day we got behind a wall from which
we could examine a field that lay beside the lake. There was the green plover with his jaunty crest, running and pecking, and, as he pecked, we caught sight of the rosy flash under his tail. We waited, hoping for more, for the plovers stand so still that they are lost in their surroundings. But someone coughed, and up went the plovers, a dozen of them, with their weary taunt, 'Why don't you let us alone?' Their distress roused other birds, and we saw a snipe rise from the water edge, a marshy place, with hasty zigzag flight; it made a long round and settled not much further than where it rose. The sandpipers rose, two flying close to the water's edge, whistling all the time. By the side of a little gully we watched a wagtail, and presently a turn in the sunshine showed us the yellow breast of the yellow wagtail. A loud 'tis-sic' near us drew our eyes to the wall, and there stood a pied wagtail with full beak, waiting to get rid of us before visiting his nest in the wall. We crept away and sheltered behind a tree, and after a few minutes' waiting we saw him go into his hole. An angry chatter near by (like a broom on Venetian blinds!) directed our eyes to a little brown wren on the wall with cocked-up tail, but in a minute he disappeared like a mouse over the side."
This from another bird-lover:––
"Now, they (the children) are beginning to care more for the birds than the eggs, and their first question, instead of being, 'What is the egg like?' is usually 'What is the bird like?' We have great searching through Morris's British Birds [John's British Birds, which costs as many shillings as Morris's does guineas, is better for beginners] to identify birds we have seen and to make quite sure of doubtful points.
"But now for the birds. Stonechats [a thrush whose call resembles the sound of falling pebbles] abound on the heaths. I pricked myself up to my knees standing in a gorse-patch watching and listening to the first I saw, but I was quite rewarded, and saw at least four pairs at one time. Do you know the birds? The cock-birds are such handsome little fellows, black head and mask, white collar, rufous breast and dark grey or brown back. They have a pretty little song, rather longer than a chaffinch's, besides the chit-chat cry when they are disturbed. They do not make a long flight, and will hover in the air like a flycatcher. The sandmartins have numbers of holes in the cliffs. We tried to see how deep they burrowed to build their nests, but though I put my arm in up to the elbows in several deserted holes, I could not reach the end. I think my favourites are the reed-warblers. I know of at least four pairs, and when I could induce the children to both stop talking for a few minutes, we were able to watch them boldly hopping up and down the reeds and singing in full view of us."
This is the sort of thing bird-stalkers come upon––and what a loss have those children who are not brought up to the gentle art wherein the eye is satisfied with seeing, and there is no greed of collecting, no play of the hunter's instinct to kill, and yet a lifelong joy of possession.
.
Science:
Apologia General Science 4x per week. Read text, take notes, do labs and write-ups, answer module questions, take module tests.
Free Reading: Signs and Seasons: Understanding the Elements of Classical Astronomy
.
Spanish:
2x a week bilingual children's picture books and/or videos at Knowitall.org along with their teacher guide.
.
Piano:
Online lessons at simplymusic.com (most weekdays for 15 minutes)
.
Keyboarding:
Mavis Beacon (1x per week for 15 minutes)
.
Shakespeare:
A Midsummer Night's Dream.
.
Videos:
Moody Science videos, BBC's, Little House on the Prairie (the mild episodes), and other mild family movies.
.
Traditions and Fun Friday Projects:
Easter Garden Basket
Spring cleaning
Plan and plant a garden
Serve a neighbor
.
Fieldtrips:
Bird watching